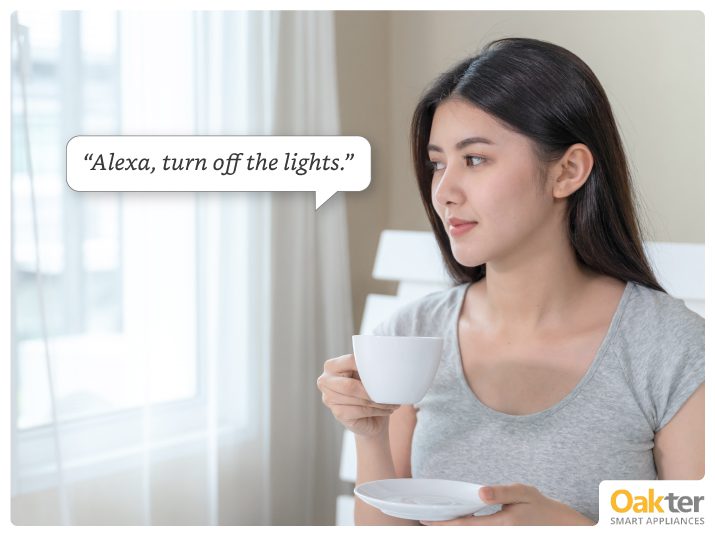 Five Things That You Need to Know Before Buying A Smart Remote
Imagine a cranky you, having to sift through a handful of remote controls just to play a quick song on your home theatre. Honestly, it would be a miracle if the remotes remain intact after your sifting session in that mood!
We get it. Controlling different household devices like TVs, ACs, gaming consoles, CCTV cameras, soundbars, DVD players or more, with separate controllers for each, is daunting and confusing.
Enter smart universal remotes. These fantastic pieces of tech sit comfortably somewhere in your living room, between all your connected devices and precisely control them, giving you the master control for all the connected devices.
So, if you have been toying with the idea of getting a smart remote, this read is for you.
Also Read: What Makes OakRemote the Go-to Smart WiFi Remote for Smart Home Lovers
All About 'Smart' Universal Remotes
There is a difference between a 'universal remote' and a 'smart universal remote'.
Regular universal remotes may not be able to connect with a handful of devices in your home simultaneously. But smart universal remotes can.
Smart universal remotes enable precise control of more than one or two connected devices like smart lights, ACs, TVs (and other devices with IR blaster) from your phone that you can control from anywhere in the world. No need to be even physically present or point your device anywhere to manage them. However, the smart universal remote module must be present in the scene (they're usually table-top modules) for you to remote-control the connected devices.
Following are the things to consider before buying a smart universal remote:
1. All Universal remotes aren't smart
Universal remotes only help control entertainment devices like TVs, DVD players, etc. On the other hand, a 'Smart Universal Remote' is capable of controlling more than just TV-related electronics.
An intelligent remote can often control five or more devices in your home, from home media staples like your TV and speakers to connected devices such as a smart lighting system or a thermostat.
2. No privacy invasion
Since they use the Wifi network to function, many people believe in the myth that these controls could tamper with privacy. However, it is not the case. Smart remotes don't pose any danger to your privacy.
They are mere mediums to make your life convenient and eliminate the hassle of having a remote for every device. Smart remotes neither record data nor your activity but give you seamless access to all connected devices via mobile app.
3. Low price range
The jargon 'smart', 'universal', 'smart homes' may invoke a sense of expense, but it isn't the case here. Smart remotes don't put a dent in your wallet and can be bought for an affordable price. On the flipside, smart remotes are an effective cost-saving strategy instead of having a separate remote for each device!
4. No need to buy new devices
Many renowned brands are introducing wireless solutions designed for pre-existing homes, which create avenues for the consumers to transform old appliances into smart ones. There certainly isn't a need to buy new compatible devices to use smart remotes.
5. Easy setup
Another benefit of universal remotes is relatively simple to set up. Many people think it may be challenging to get a single remote to control each device, but it takes a few steps to get started, which are relatively simple to execute.
Also Read: How to Minimise Your Power Cut Worries With a Mini UPS
Many smart remotes come with apps to ensure that they function with your smartphone, whether an Android, iPhone, or other device. Good quality smart remotes also integrate voice control systems like Google Home and Amazon Alexa.
OakRemote: A Smart Universal Remote by Oakter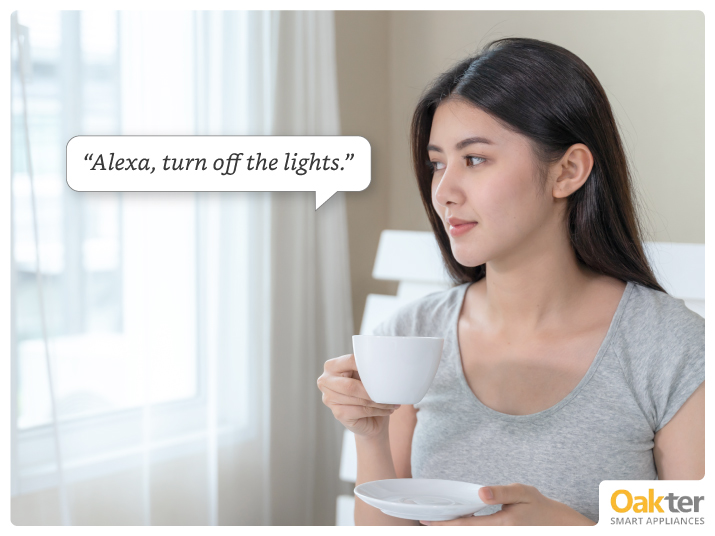 At 70mm breadth, Oakter's OakRemote is a compact Wifi-enabled smart universal remote that gives you total control in one place for all your smart home's connected devices.
Even while on your way back home in a car, train or bus, you could switch the geysers or ACs on (provided it has an IR blaster) remotely before you step inside home.
All you need is the OakRemote, and either IR-blaster enabled appliances or smartplugs with any ordinary appliances to completely control them remotely. 
Now that you've got a clear idea of what OakRemote can do, here, have a look into how it can benefit you:
1. Time management
OakRemote eliminates the need for having separate remotes for every device. This will help you stay connected to all devices on the fly and help consciously switch off distractions when you work or when your kids are in the middle of an assignment.
2. Cost saving
All remote controllers need a battery and thus lead to a need for buying batteries for all of them. OakRemote eliminates the need to keep up with this mundane task of buying batteries for your devices.
Imagine having to miss out on your favourite shows only because your TV remote has run out of batteries and you've to rush to buy one! Also, it boosts optimum usage of electricity as the user becomes more aware of switching off devices when not in use.
So, the next time you realise at the office that you've forgotten to switch off the AC back at home, all you need is your phone to switch it off!
3. Convenience
Imagine a scenario where you finally decided to work out after almost a week. Then, suddenly, it dawns on you to watch exercises on youtube to follow them correctly.
OakRemote can be a boon in such a case, and what's more, it can be simultaneously used to switch on the music system as well. So it becomes a convenience at the gym and so many other such situations.
4. Real remote-control
As mentioned earlier, OakRemote enabled true remote control. You don't have to physically point your device at an appliance or physically be present on the scene to control the connected devices. Your phone is enough to control the connected devices.
5. Compatibility
OakRemote is compatible with Alexa and Google Assistant, which adds an extra layer of connectivity with all the devices. This not only saves time but levels up the usability of the existing devices in our homes. So, now, 'Okay Google,' and 'Hey Alexa,' orders could come up without a hitch.
6. Intuitive mobile app
OakRemote comes bundled with a mobile app that seamlessly hands over the master control for all connected devices. This will enable your family to have visual feedback on the commands and thus give a premium experience.
The app also gives an eagle-eye view of all the connected devices and is an excellent tool to manage all devices.
Also Read: Why You Still Need An Automatic Sanitizer Dispenser in Your Home & Office
Why Go for Oakter?
Oakter has been delivering tech-savvy products and aims to bring a premium innovative home experience for Indians. Oakter's Made-in-India products have been bundled with technology giants like Sony's offerings.
All the products are not only technologically proficient but can also serve as a practical gift, both personal and corporate. You can also explore corporate gifting ideas with Oakter products and the fantastic discounts on bulk orders.
All the Oakter products are plug & play and relatively easy to install. All of these offerings are competitively priced as well. You can browse all their products here.