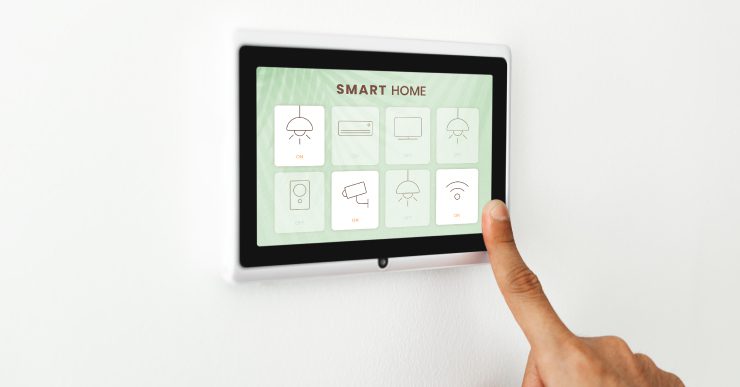 4 Surprising Ways Smart Home Can Improve Remote Work Productivity
Due to the pandemic, the niche trend of working from home has become universal. As a result, more and more employees have reported seeing an increase in productivity, engagement and job satisfaction while working from home. However, there are also drawbacks in this working mode: feeling of isolation, cyber security risks, untimely distractions and burnout. This article ponders how a smart home can help you overcome these drawbacks.
What Makes a Regular Home a Smart Home?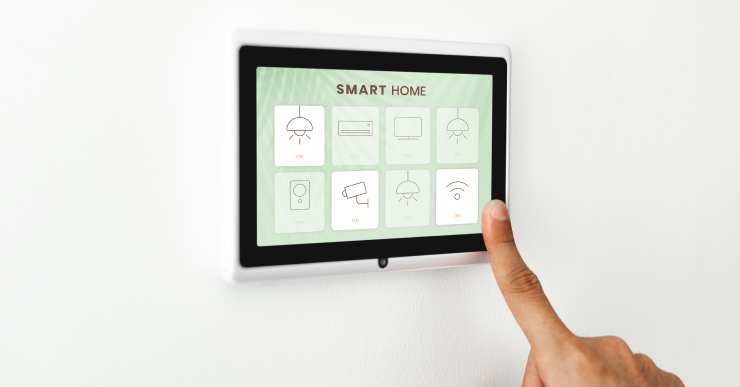 In today's times, when everyone and everything around us is getting smarter, our homes too aren't left behind. The presence of home automation systems and intelligent appliances in people's homes is becoming increasingly common.
The global smart home sector will grow beyond $14 billion by 2026. This is evident in the current market trends: People increasingly purchase products that convert or upgrade their homes into smart homes.
While the fundamental benefits of smart home are pretty obvious, many people now realise the professional benefits of the same, now that work from home is the norm.
A smart home system in place, it turns out, can aid professionals working from home in a variety of ways—from helping with basic chores to maintaining the workflow during load-shedding spells.
All you need to do is install an intelligent hub at your place and obtain smart home appliances. And suppose you don't want to invest a hefty amount in smart hubs and appliances. You can also turn your regular appliances into smart ones individually by using devices such as smart plugs.
So, it is the application of this path-breaking technology to home appliances that makes a regular home a smart one.
How Remote Work Can Benefit from Smart Home
Now let us see how a smart home can help you get the most out of remote work:
1. Keep an eye on your door and everywhere else
Attending the door or vigilance on pets, staff, and elderly while working from home could be daunting.
Imagine working on an important project, and suddenly the doorbell rings. That's a distraction any work-from-home pro will avoid. This is where a smart home setup can help.
For instance, if you have smart locks and CCTV cameras connected to the central smart home system, a voice command would be enough to see who's at the door and unlock it.
This way, you can conveniently manage the entry and exits, visits, and deliveries without ever getting up from your workstation or being continuously distracted.
Moreover, you can access the CCTV cameras through your smartphone and watch everything in and around your house. That means looking after your kids while working will not be a headache anymore.
2. Work in the most comfortable environment throughout the day
Your concentration and productivity are directly related to how comfortable you feel while working. Speaking of comfort, your air conditioning system adds a great deal to your comfort.
Now, converting your regular AC into a smart one has never been easier. First, you need to use a top-quality smart plug such as the OakPlug Plus, and voila! Using these smart plugs, you can set your temperature preferences as per the time of the day. As a result, you need not worry about fetching the remote every time you need to adjust the temperature.
Moreover, you can also control your regular AC with your smartphone using a smart Wifi Universal Remote Controller. You can also use this all-in-one smart remote to control other appliances like your music system if you like listening to some music while working and your electric geysers.
3. Smartly adjust the lighting to your liking
Light has an enormous effect on our physical and mental well-being, and thus it can significantly impact your productivity. For instance, a field study in an industrial environment measured direct productivity increases from 0 to 9 % due to changes in lighting.
What if we tell you that you need not do it yourself, as it automatically adjusts according to the day and your preference? Yes, if your home lighting is connected to a smart hub, that is possible.
You can easily program the smart light bulbs using the dedicated smartphone app, and they will adjust the room's lighting as per your preference. This will help reduce the strain on your eyes and let you work in an ambience of your choosing.
If you don't have a smart hub installed at your place, you can turn your regular lights into smart ones by connecting them to smart plugs. Wifi Smart Plugs from Oakter can genuinely turn your regular home into a smart home in the most cost-effective manner.
How?
Just connect your lampshade (or any other light) with a smart plug and you can use your phone to voice-control the light. Then, with the smart plug and light setup in place, try saying: "Hey Alexa, switch off the lights!."
4. Manage your chores seamlessly even while working
While working from home, it is pretty inconvenient to attend to your routine chores like cooking, washing clothes and dishes, etc. It robs you of your peace of mind and can hamper your focus and productivity. But if you have a home automation system installed or just use smart plugs, attending to these chores becomes a piece of cake.
You can control your dishwasher, washing machine, and electric cooker using your smartphone without ever leaving your workstation. You can even schedule the operations of all these appliances at your convenience.
Moreover, it is now possible to control these appliances even merely using voice commands with the help of Amazon Alexa, Google Assistant or similar AI assistants.
Thus, with a smart home, household chores are no longer a stressful distraction from your work.
You can even have freshly brewed coffee during your work hours. Just connect your regular coffee machine to a smart plug, and voila! Instant fresh and hot coffee, just at a flex of your finger.
5. Power outages are not a problem
When working from home, you will most certainly need a good and stable WiFi internet connection, as working without one is virtually impossible these days.
But what happens if you live in an area with frequent power outages! It can lead to a lot of distress. For example, you were in the middle of a very important presentation, working from home and suddenly there's a power cut at your place. You'll be abruptly disconnected and it can adversely affect your work and professional reputation.
This is where a mini UPS for WiFi router could be the answer. It works as a portable power backup for your WiFi router in the event of a power outage or cuts.
A good quality WiFi router UPS like the mini UPS from Oakter can provide power backup for up to 4 hrs. This will ensure that you stay connected to your work even if there is a power cut at your place.
So, now we understand how a smart home can help you get the most out of remote work. It offers you all the convenience and peace of mind in the world, which translates into increased productivity and concentration at your work.
Thus, act smartly and turn your home into a smart home by ordering our cutting-edge smart home devices. You can do this quite quickly and cost-effectively too.
We at Oakter offer top-quality Wifi Smart Plugs and Smart Wifi Universal Remote Controller. Along with these, we also deal in UPS for WiFi routers and touchless hand sanitiser dispensers, all 100% made in India.