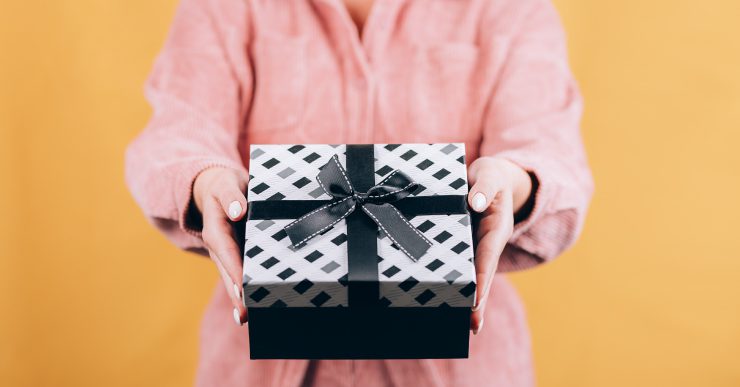 9 Unique and Meaningful Corporate Gifts to Win Over Employee's Hearts
Whether it's a holiday gift exchange, a birthday, or a new product launch, corporate gifting is always appropriate. It shows employees, clients and stakeholders how much they mean to you.
Corporate gifts are a great way to show that you're committed to your services and want to be associated with them long after their initial purchase.
However, choosing the ideal corporate gift can be a time-consuming process, and it can be challenging to determine which gifts are appropriate for various occasions. But here's a blog that can help you out with nine unique and affordable gifts to show your clients or employees how much you care.
9 Corporate Gifts To Make Your Employees Feel Valuable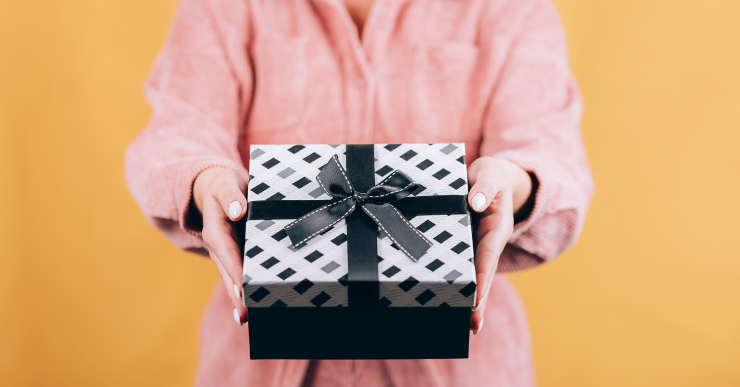 Gift cards are frequently given as corporate gifts. If you're thinking about doing the same, put your plans on hold and try these unique corporate gifts:
1. Smart drinkware to keep them hydrated
When rewarding your employees for their work, go above and beyond. How about a stylish, professional mug (personalised with an employee's name!).
It is a great tool to keep drinks at the temperature they want them. Moreover, it's budget-friendly, and the possibilities are endless when we think about the creative ways to market your products and services to your clients while also being professional. So, why not go for it?
2. Alexa Dot for an enhanced music experience
Giving corporate gifts is an integral part of expanding a business. An Alexa Dot with Alexa Skills Kit is a gift that every employee will appreciate.
A smart speaker like the Alexa Dot enables a voice-controlled way to call, play music, and dictate documents. Moreover, it can cheer up the user by telling funny jokes, stories, poems, etc. For all this, Alexa just needs a command.
3. Aromatherapy candles for a relaxing feeling
Aromatherapy candles are an excellent gift for employees because they bring a sense of calm and relaxation.
Here's why you should consider gifting them:
Encourages happiness and positivity. It's a great way to unwind from daily stresses.
The relaxing scent of essential oils aids relaxation. After a long day at work, employees will appreciate this experience.
4. Smart WiFi plugs for more accessible remote work
Have you ever thought of smart plugs to make an employee's workspace more exciting and manageable? Smart wifi plugs are a fantastic idea for anyone looking to integrate technology into their home.
Here's how they make working from home more convenient:
They're simple to link to Alexa and Google Assistant, enabling voice-control for regular appliances.
Users can perform an array of automation such as scheduling on/off for appliances, remotely switching on/off and more.
It's inexpensive and makes life a lot easier, effortlessly.
5. Earbuds for fitness buffs
If you have a gym-freak or workout-lover employee, noise cancellation earbuds might be the perfect gift to make them happy and appreciated.
Here's why they are a great gift :
They are more comfortable and lightweight.
They're cordless, thus allowing for a tangle and hassle-free listening experience.
It's inexpensive, stylish, and produces high-quality sound.
6. A relaxing eye mask
Eye masks have been around for a long time and are ideal for de-stressing and relaxing. Lavender, chamomile, and aloe are common natural ingredients in high-quality eye masks, making them safe for the skin. They're perfect for the busy, on-the-go office worker because they don't need to be washed and are convenient to carry. So, surprise your co-worker today and let the mask work its magic!
7. A touchless hand sanitiser dispenser
Since the Covid-19 pandemic took a toll on people's lives, maintaining health has been a top priority. A touchless hand sanitiser dispenser comes to the rescue in this situation. Touch-less means the user will not have to touch the same spot repeatedly to dispense the sanitiser liquid. Just a simple gesture will dispense the right amount of liquid while saving from misuse.
8. Smart selfie stick for photo lovers
If you have a coworker who enjoys photography and has a good eye for capturing moments, a selfie stick phone mount could be a perfect gift. It's a small but helpful device that helps get the perfect shot. It's a useful tool for taking pictures from a distance. This gift will be treasured by anyone who enjoys vlogging and experimenting with different angles in photography.
9. A compact journal to share their thoughts
Consider gifting a compact journal instead of buying another gift card for your employee! A journal is an excellent gift for people of all ages and professions. Writing down thoughts and ideas in a book is a great way to relieve stress, stay organised, and keep track of goals. Furthermore, you can make the gifting experience even better by customising it for someone with a unique style and taste. Employees who receive the journal from you will surely appreciate its thoughtfulness.
Win your Clients' Hearts with Unique Corporate Gifts
Finding a gift shouldn't be stressful—Oakter simplifies selecting the perfect gift with its selective range of smart home devices. Oakter designs, develops and manufactures smart home automation products in India, which are also available on Amazon and Flipkart. Products are effortless to use and are packed with features that stand out. Are you looking for discounts on bulk gift orders? Then, let's connect to develop the perfect gifting strategy.