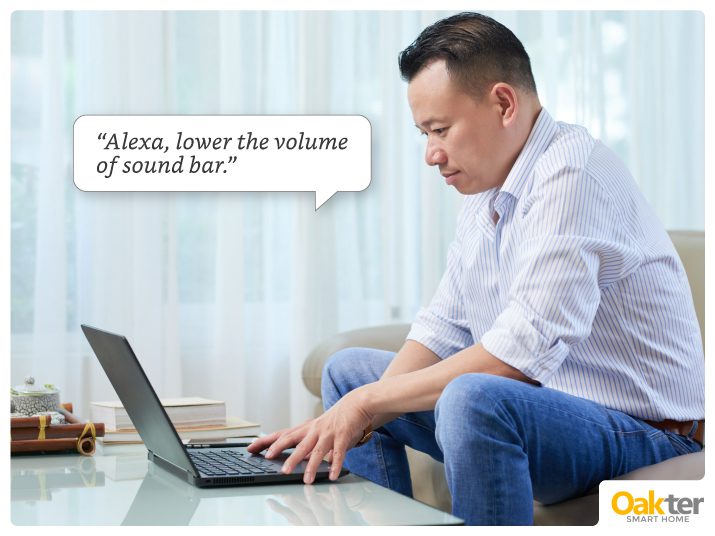 5 Cool Use Cases of WiFi Universal Remote Control 
Do you have one remote for the television, one for AC, one more for the sound system and another one to control the set-top box? Feels too much sometimes?
What if there was an easier way to operate all of them with a single device?
That device is a universal remote control. It's a smart IR blaster (infrared) remote which works with Alexa as well as Google Assistant devices. In layman terms, this means you can control the TV or any system wirelessly using light signals.
Not every universal remote works with voice assistants but most advanced ones do like Oakter's OakRemote that comes with an easy setup and 360° operation.
When you're finally done with work at home and feel too tired to go through the remote hassle, the universal remote control is your best way out.
Benefits of a Universal Remote Control
In 1985, a man named Phillips introduced the first universal remote under the name of Magnavox. Later on, in 1987, the first programmable remote control was released. It was created by CL9 and was called the "CORE" by Steve Wozniak.
Over the years, the structure, layout and programming of this remote have only evolved and grown. For instance, in the year 2000, people curious about universal remotes discovered that they can be reprogrammed with a different interface for better use.
With various advancements, today you can see touch-screen remotes, firestick remotes and let's not forget the universal one.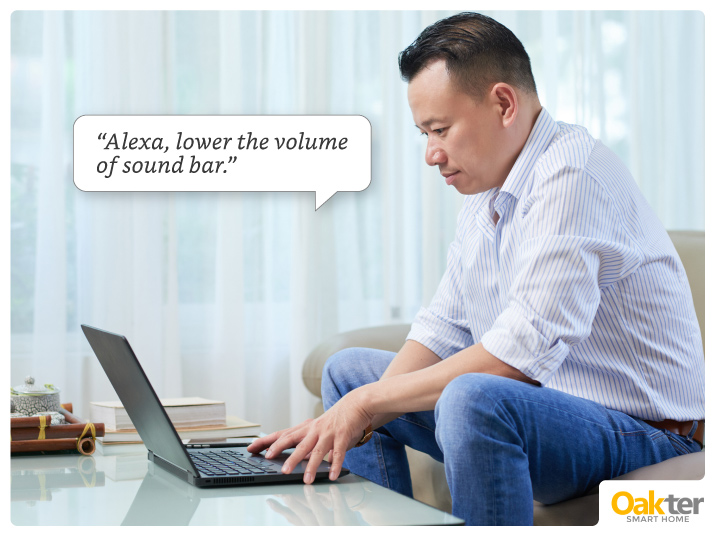 Making a small investment in buying this remote control comes with various advantages for you and your family. From being able to operate devices from anywhere in your home to saving time, there are many positive aspects of buying this remote.
Changing the batteries 
Isn't it frustrating when one morning your remote is working and suddenly in the evening it runs out of battery? These are the moments when if you had one remote you wouldn't have to go through the hassle and cost of using so many batteries for all different remotes.
Convenience
When you're sitting at home and feel the room getting hotter by the second, all you want is to switch on the AC. Imagine while attempting to do so, you accidentally turn on the television. One way to avoid these situations once and for all is by experiencing the ease of having one wifi-enabled universal remote control for everything.
Quick & Simple Setup
With a short step-by-step instruction manual, it'll be easy to set up one remote with all its functions and programming codes for every device. With just a few clicks, you'll be in control of all the devices at home.
Single learning curve
With multiple remotes, you have to understand the language and features of each one to operate various devices. With the universal remote control, you just have to learn one interface and you're good to go.
It's a practical and advanced solution to change certain unnecessary burdens from everyday life into something better.
When and where can you use WiFi Universal Remote Controls?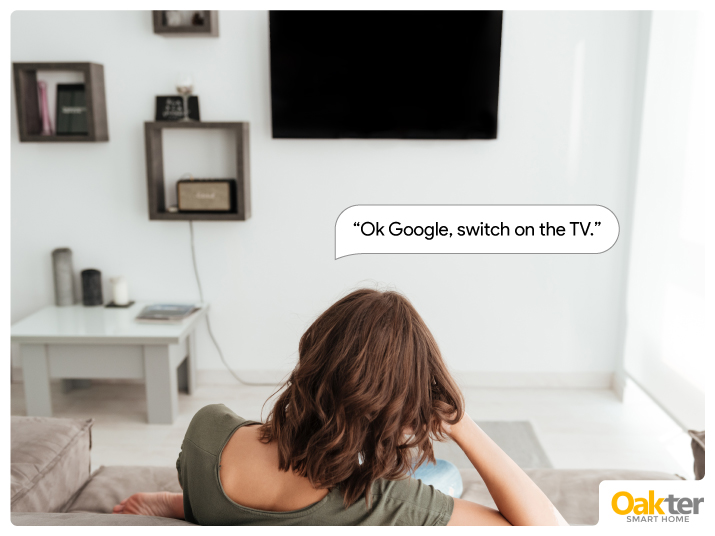 Before you begin to understand various situations when one might require a universal remote, first let's learn a bit about the kinds of remotes that exist.
First, it's the traditional IR-based remote with limited capabilities but at a cheaper price. The second kind is a hub-based remote that enables control using WiFi or Bluetooth signals. The third one is a hybrid remote. These rely on IR signals with a combination of wifi & Bluetooth mixed to control devices at home.
Some of the universal remote controls of today have advanced features which have these cool and awesome uses.
1. When you're in bed trying to sleep and the AC temperature is making the room too cold to get a goodnight's sleep, all you need is your universal remote. Just say the voice command – Alexa set bedroom AC to 25 degrees.
No need to get up and disturb your peace when you've got one device to command them all.
2. You're working at home in your comfort while watching your favourite show on television and suddenly you start getting a video call from your boss for some work. Normally, you might panic but with a universal remote you just don't have to.
All you need to do is say – Hey Google, mute main TV.
You're all set to take the call in a second, you won't miss it and you won't have to give away the fun.
3. After almost a week, you've finally decided to work out and you're all set to begin. Suddenly, you realise you have to watch exercises on youtube to follow them correctly but you also need music to feel the vibe. So what do you do?
Instead of looking for 2 different remotes for the sound system and TV, you'll have 1 device in your hand to start them all with a command or just a button. Control multiple devices and work out at ease.
4. The popcorn bowl is ready, soft drinks are right by your side and it's time to watch a movie. And suddenly the movie you've been waiting to watch for months is no longer on Netflix. Now, what're you going to do?
Sit, search and think about what to watch on Netflix only or you could just switch to TataSky on your Set-Top Box to watch HBO for your favourite action films.
Just a simple command can do the trick – Alexa, change the channel to HBO on TataSky.
5. You took days setting up the home theatre system and thanks to the advanced technology you no longer have to wait or find multiple remotes to switch on the home theatre.
With just one click, you can switch on the soundbar and experience the joy of controlling the whole home
No matter what situation you're in when it comes to remotes, you've now been introduced to the best kind that there is.
With OakRemote's various features like learning capability, infrared-based commands and even a WiFi connection that can help you connect with multiple devices at your home.
Are you ready to experience universal joy? Purchase OakRemote here.