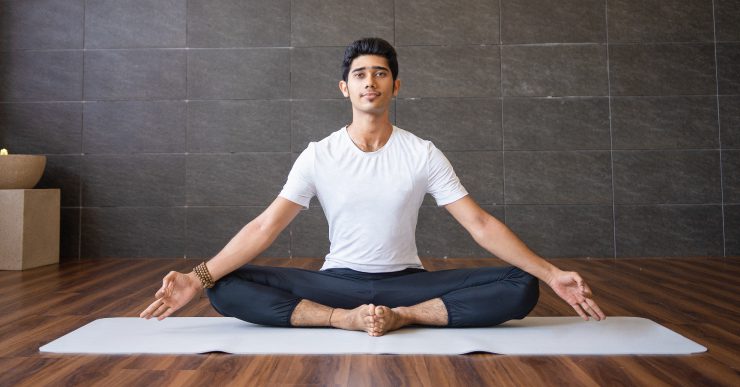 COVID-19 Second Wave: Automatic Sanitizer Dispenser & Other Preventive Measures 
Are you staying indoors? Do you wear a proper mask when going out? Do you sanitize your hands often? Keep asking yourself and the others around you these questions, and ensure the answer is yes. With the second wave of coronavirus looming over our head, every individual has to be smart and take proper precautions.
Even after getting the vaccination done, you must take necessary measures and precautions that'll prevent you from getting COVID-19 positive. People who are travelling for work every day need to stay more alert and focus on their health as well. While work is important but health should always come first.
The cases are rising rapidly and lakhs of people are getting infected daily. Such an alarming rate is bringing back the need for a lockdown. People need to stay in their homes and take precautions whenever they go out for essentials.
The second wave seems to be quite severe than the first one and is pulling us back to square one when there was a complete lockdown all over the country. People must start accepting the reality and take the virus more seriously. This wave implies that everyone needs to make some new changes in their lives to stay safe and one of them is about installing an automatic sanitizer dispenser.
Different Ways to Stay Safe from the COVID-19 Second Wave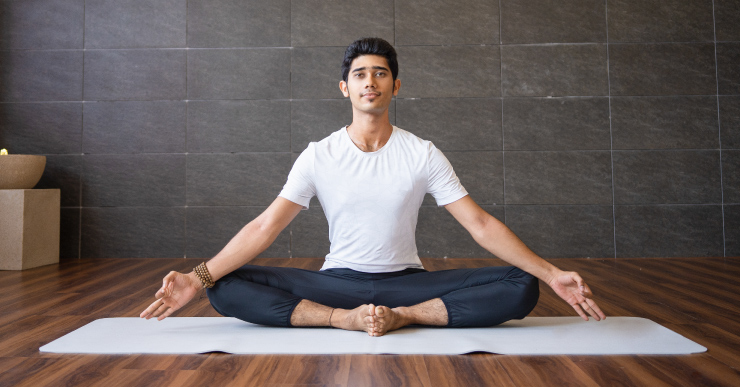 Few things that everyone has emphasised upon during the pandemic are following the COVID-safety protocols and building up your immunity. With fewer beds in hospitals and the vaccination drive not being able to cover the entire population so quickly, it's important to keep working on your immunity as it will help you to fight the symptoms of the virus in a better way.
The following factors matter when there's talk about staying safe during the second wave –
1. Mask up everywhere
Whether you're visiting a neighbour or a family friend, wear proper masks and avoid coming in physical contact with them. Even while going to a shop close by or travelling to the office in your car wear an N95 mask or a surgical mask that is scientifically proven to prevent 95% of virus from entering your mouth or nose.
2. Make Sanitization a Priority
Effective sanitization is one of the pillars of our fight against this deadly virus. Install a mini automatic hand sanitizer dispenser at the entryway of your home and sanitize your hands every time you reach home or receive a delivery, etc. Encourage all guests to clean their hands before entering.
Even when you're away from your home, sanitize your hands whenever you remove your mask or before eating anything. Carry your personal sanitizer or look for an automatic sanitizer dispenser in public spaces.
3. Adequate Sleep
Getting enough sleep is necessary because it doesn't compromise any of your bodily functions and helps you to stay healthy and active. If you're having difficulty in sleeping frequently, consider checking with a professional.
4. Monitor your health
COVID-19 is more dangerous for comorbid patients i.e. people with some other underlying disease. It's good to have an oximeter at home. Be careful of any kind of symptoms and get yourself checked immediately.
If you're visiting the clinic for any check-up, maintain distance from everyone and avoid going inside if it's too crowded, just wait for your turn. Keep sanitizing your hands before going in and coming out from the clinic.
Also, don't forget that elderly people are more at risk from this disease. So keep a tab on their health and remind them of the health protocols occasionally.
5. Exercise Regularly
A short walk or even a 15-minute workout can help reduce inflammation and keep your body healthy. It increases your immunity and is also a good way to relieve some stress. At a time when we are asked to stay home, morning stretches and yoga can keep us healthy and physically active.
6. Sanitize daily products
Whether you buy essentials or get a package delivered, ensure that you sanitize them properly before using them. If the product is too delicate to be sanitized, keep it aside for at least 48 hours before using it. Taking this extra step of precaution might contribute to staying safe.
7. Change your diet
Adding antioxidants to your diet in the form of different vegetables that are rich in vitamin C, D, E, etc. builds up your immunity more. You can also consult your doctor if you need any vitamin or mineral supplement.
8. Manage your stress
It's possible that the constant exposure to negative news and social distancing can take a toll on your mental health. It's best not to check the news too often. If working from home is making you anxious, put your health first and take a break. Talk to your friends or family about it, and seek help from a professional if needed.
How will an Automatic Sanitizer Dispenser Help?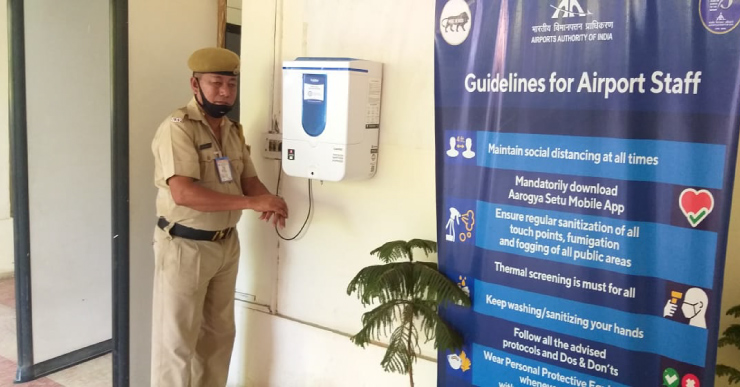 Most public places such as offices, supermarkets or even medical stores use sanitizer bottles which customers have to use manually. Restaurants open for takeaway or dining had introduced a sanitizer bottle for every table but that same bottle could have been used by the previous diners. But any kind of contact risks the transmission of the virus.
The hotel's front desk also has one sanitizer bottle kept for every guest who checks in or checks out and this again is risky. In all of these situations, you as well as the owners are putting themselves at risk. This can be avoided and could have also decreased the chances of a complete shutdown.
A small investment in an automatic sanitizer dispenser and various other precautions on part of the customers/guests/diners could have made more of a difference.
The OakMist automatic sanitizer dispenser reduces human contact to any spaces that might be contaminated. The mist spray helps you to completely sanitize your hand without missing a spot. There's no excess amount or less amount of sanitizer used in keeping your hands clean.
This dispenser can be installed anywhere from retail outlets, restaurants, schools, offices, airports etc. Door knobs or door handles are key places for bacteria & germs to live and attack. High-traffic areas should have a dispenser to ensure that everyone stays safe.
With the second wave, people & the government must consider setting up an automatic dispenser in public spaces as well as their own homes. Apart from this, there are other ways through which you can avoid contracting the virus.
These are various preventive measures that you need to take to survive the second wave. We simply can't be careless anymore and not wear masks or not sanitize our hands.
Resort to better ways like installing an automatic sanitizer dispenser, wearing N95 masks and boosting their immunity to stay safe and healthy. 
View this post on Instagram