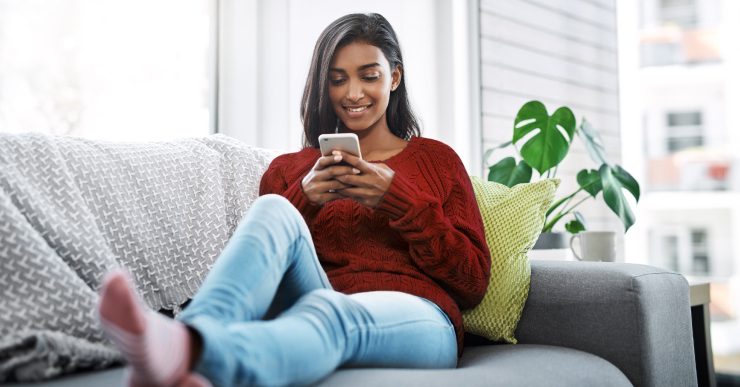 How to Program a Universal Remote Control for All Your Devices?
"Name one thing in your home that gets misplaced the most?" If you ask this question to ten random people, probably six or seven of them would say 'the remote control.' However, the frequency of this answer is most likely to decline with the advent of devices such as a universal remote control.
What is a Universal Remote Control?
As the name suggests, a universal remote control is an all-in-one remote control wherein you can use a single controller to operate multiple devices at once. These remote controls have been around for decades now, with the first one being released way back in 1987. But with changing times, these controllers have got quite an upgrade, and today, like most other electronic devices, they too have got the prefix 'smart' attached to them.
A smart universal controller is a stand-alone device that technically acts as a 'gateway.' It receives the electronic signals from your smartphone through wifi or Bluetooth and forwards them in the infrared form to the devices to be controlled. Some of these smart controllers from renowned brands, such as the OakRemote from Oakter, also let you operate all your devices using merely voice commands through Amazon Alexa or Google Assistant.
These smart wifi controllers are revolutionary devices that can transform your regular components into smart ones without burning a big hole in your pockets. Moreover, there are several unexpected ways they can help you quite remarkably.  
Now that we have understood what universal controllers are, let us understand how to configure or program them for all your devices.
Steps to Program a Universal Remote Control for All Your Devices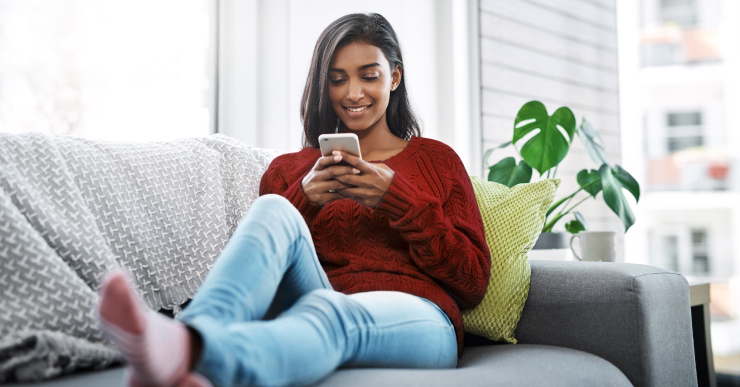 Since these devices have got "smarter" than ever before, programming a universal remote control is like a walk in the park. Still, to make the experience even more hassle-free, we have put together these steps to help you configure a universal controller.
1. Sign up with the particular brand application
As we have already mentioned, these devices work as a gateway for signals, while all the 'controlling' is done using smartphones through an application. Hence, you will need to download the dedicated application from the brand that your controller is sold by.
Once you are done with that, you'll need to sign up for a new account or log in with your existing account if you are already using a product from the brand.
You would most probably receive a verification email to authenticate your account.
2. Add the device to the application and link it with your wifi
Once you log in, you will need to ensure that your phone can discover your preferred wifi network and the controller is within the range of the wifi router.
Next, connect your smartphone to the wifi.
Once your phone is connected, you'll find an option in the dedicated application to connect with the wifi.
You'll need to select the appropriate wifi network and enter the corresponding password. You can also perform this task manually by entering the SSID and the password.
After this, you will have to wait for a few minutes while the application finalises your setup. When the setup is finished successfully, you will be redirected to the application dashboard.
3. Adding the IR based devices to the application
After successfully setting up the controller, you can now add IR-based devices to the application.
These devices include television, air conditioner, music systems, etc.
Let's say, for instance, you want to add television to the app.
There will be an option of "add a device" in the application. Clicking on this option, you will see a list of all the available devices.
(Note: Make sure that the device you want to operate is in the line of sight of your universal remote control)
You will need to select 'television' from that list.
Next, you will be asked to select the brand of your television from the given options, followed by testing a few of the keys.
Once all the keys on the remote screen are working properly, you'll be asked to enter a name for the device.
Enter a name for the device according to your preference, and then tap on the ok/confirm button.
Your television is now added to the application, and you can start controlling it using the application.
You can add any other device that you want to control using the same steps as above. This way, you will be able to control multiple devices via your smartphone using the universal remote control.
In case the brand of your device is not present in the library of devices in the application, most brands of universal remote allow you to manually add a custom remote for any device.
Using this feature, your universal remote can learn the operation button by button, and you can add as many buttons as you like for a particular device. You can control virtually any IR-based device using your universal remote control.
The Takeaway
Thus, it can be seen that configuring a universal remote is a fairly easy task and can be done by anyone. All you need to do is to follow the simple steps mentioned above, and voila! You will be able to control multiple devices in your home using just your smartphone. Voice command compatibility makes it all the more convenient, as you can easily control your appliances using virtual assistants such as Amazon Alexa or Google Assistant.
This tells us that a universal remote control can add to the convenience of your home quite significantly. It almost turns your regular appliances into smart ones. Thus, getting yourself a universal remote can be a wise decision indeed.
So, if you want to get a quality universal remote control at a fairly competitive price with all the latest features, the OakRemote from Oakter is one of your best options. We have been striving hard since 2015 with a mission to have our customers experience all the perks of a smart home using simple and affordable products and solutions and enrich their overall lifestyle. 
We also deal in other smart home products such as the Smart WiFi Plugs and the mini UPS for wifi routers. In addition to this, we also offer Touchless Hand Sanitiser Dispenser. All our products are made in India. We also take bulk orders. For more information, you can email us at oy*@oa****.com or contact us online, and we will get back to you as soon as possible.