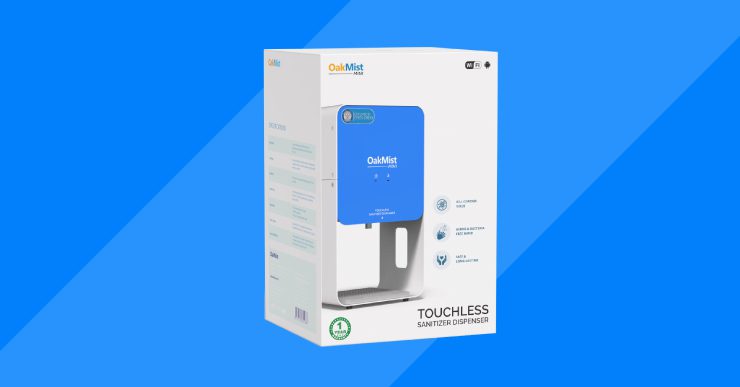 Why Oakmist Qualifies for a Unique High-End Corporate Gift?
People send presents because they know they will be loved and appreciated by the receivers. They look for various gift options considering people's hobbies and interests. When you explore these options, you make a headspace where you think of the different gifts that you could give.
Other than physical efforts, you contribute your mental space to the selection of gifts as well. Sometimes presents are given out of duty so you could select gifts from a registry, or send flowers as a safer option. Other times, we explore museum gift stores for trinkets or hunt for unique high-end corporate gifts, etc.
In simpler words, gift-giving is a form of communication that everyone can learn.
4 Reasons Why OakMist Qualifies For A Unique High-End Corporate Gift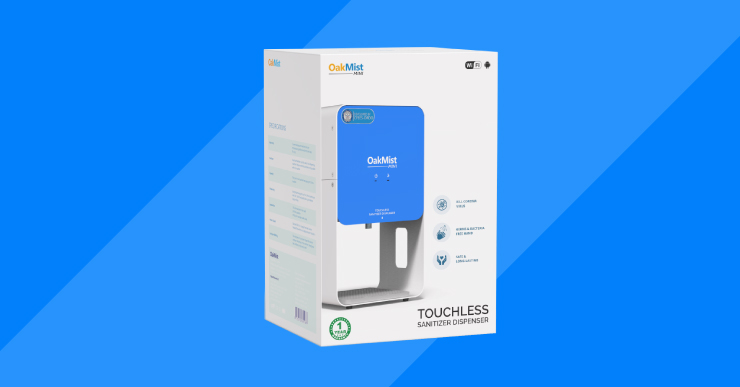 From router power back-up to various smart home devices, Oakter's list of products comprises of the best gift items, just like their OakMist Touchless Sanitizer Dispenser. 
OakMist makes as one of the best high-end gifts as it comes with a sensor-driven sanitizer dispenser machine with advanced features.
Here is more on why OakMist is the perfect new-age gift option:
1. An easy-to-use option
When people think of getting a gift, they want it to be something that is functional and user-friendly. This is why you must gift OakMist as a corporate gift. Other than being comfortable and easy to use, OakMist is also a good option considering the dangers of the Covid-19 pandemic.
Using a touchless sanitizer is useful as it automatically dispenses a specified volume of sanitizer. All the user has to do is keep hands under the machine and sanitizer would be disposed of on the hands.
2. Ensures the safety element
Everybody wants gifts that have elements of interest and curiosity. Given the current situation, it is important to keep safety first even during gifting. Hence, OakMist is one of those gifts that fit perfectly with the time's safety requirements.
Coronavirus is an envelope virus, which means it has an exterior coat that can be affected by alcohol, So the alcohol present in hand sanitizers works against the virus.
Nonetheless, you can still contract Covid-19 by not keeping a safe distance from someone coughing or sneezing. This is where OakMist's proves to be one of the best and unique high-end corporate gifts.
Its touchless features come in handy as you can clean your hands without physically touching the machine—not having to worry if the person who used the device before has contaminated it with COVID.
Always clean your hands and the area under the nails, and also the back of the hands with the sanitizer.
3. Lasts long and is a must-have
Automatically dispensing hand sanitizers means every refill will last optimally, or more since there will be no wastage. A quick hand movement and that's it—your hands are clean.
OakMist's sensors discharge the sanitizer directly into the user's hands. Whether you choose a freestanding or wall-mounted dispenser, you won't have to use your hands to press pumps or squeeze bottles.
There is no waste or mess. Plus, it is quicker as the perfect amount of liquid is released every time.
4. Available in varieties
OakMist is available in various sizes. Depending on your requirements and usage paters, you can select the perfect sized Oakmist from Oakter. On Oakter's website, you can choose OakMist with capacities ranging from 1.2L, 5L, and 10L.
5. Supreme quality and up to the standards
OakMist is made according to the quality standards by the Indian government's Defence Research and Development Organisation (DRDO).
This means, your OakMist is guaranteed to pack the top-of-the-line quality standards. No scope of subpar chassis and faulty fittings—Oakter builds OakMist to last.
Identifying the ONE unique high-end corporate gift could be tricky. However, considering practicality, innovation, and quality in your gift, you go close to perfection.
OakMist is a testimony of Made-in-India technology that not only looks great but performs without breaking a sweat too. It is practical, gorgeous, and overall innovative.
Interested to check out what other unique corporate gifts Oakter has to offer other than this savvy automatic sanitizer dispenser? Visit the portfolio page. For bulk orders, customized orders, and more, contact us today and check out how you can make corporate gifting worthwhile.