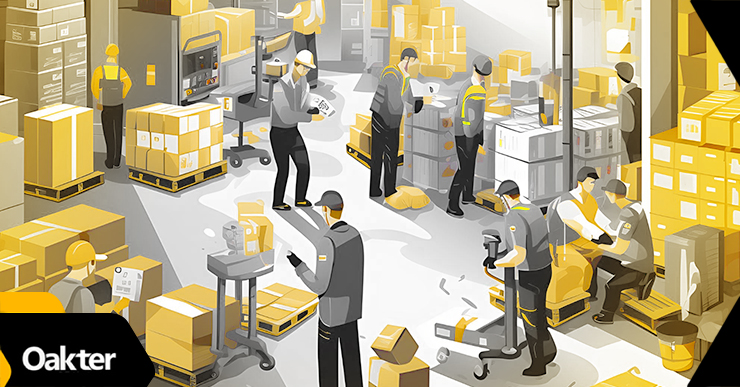 Here's How Electronic Contract Manufacturers Can Get Your Product to Market on Time
Consumers increasingly hold manufacturers to a high standard for their products' quality and longevity, particularly in the case of electronics. You could say that today's consumers are the inevitable outcome of our technology-driven culture because they want more, and they want it now. It can be incredibly challenging for electronic contract manufacturers to meet this demand (on time).
However, one could significantly reduce the likelihood of a production delay by collaborating with the ideal electronic contract manufacturer in India. Read more to find out!
Also read: Why Hiring Private Label Manufacturer of IoT for Wireless Systems Is a Right Move?
How Can Contract Manufacturing Help Your Business?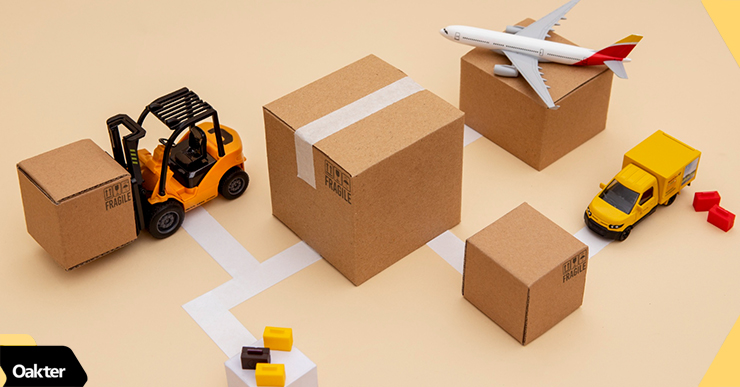 Thanks to electronic contract manufacturers in India, companies can manufacture many goods without much hassle. They don't need to invest in the facilities, tools, personnel, or other resources required to produce specific products. Many experienced contract manufacturers have years of expertise and are skilled at producing various high-quality products.
Since outsourcing is less expensive than making goods internally, you can also utilize the balance for marketing and concentrate on capturing new markets.
Also read: How Contract Manufacturing Can Take Your Business To the Next Level
How Electronic Contract Manufacturers Can Help You Launch Your Product on Time
Your chances of experiencing a production delay can be significantly reduced by having a clear set of guidelines to adhere to. Here's a quick guide on how ECMs in India help you beat deadlines:
1) Strong Network of Suppliers
Since electronic contract manufacturers have established ties with their suppliers, getting the parts required to finish each project is quicker and simpler for them. This can drastically shorten the time it takes to bring items to market, combined with the valuable experience that electronic contract manufacturers in India have.
2) Quality and Compliance
These should be your top priority. However, they are not required to impede speed. In reality, creating unambiguous, comprehensive standards for compliance and quality can speed up your time to market. A winning product is consistently delivered with predictability, clarity, and steadfastness when non-negotiable standards are upheld. Through downstream issues and compliance evaluations, subpar items can extend the time to market. Thus, find electronic contract manufacturers who focus on this firsthand.
Also Read: What is the Future of Electronic Contract Manufacturing in India?
3) Smart Outsourcing
You avoid the headaches of manufacturing the product yourself by giving a contract manufacturer the design and letting them do it for you.
Businesses can easily scale up in response to market demands by outsourcing smartly. The ability to customise your workforce frees up resources for market research and innovation. Since outsourced production is frequently more streamlined and specialised, each stage can go forward as quickly as possible.
Also Read: IoT Development: Is Outsourcing Manufacturer Better Than In-House?
4) Establish Predictable Schedules
Workflows and timetables that are clear and predictable enable electronic contract manufacturers as well as employees to complete jobs more quickly. Consult prior workflows to create norms and find chances for improvement. Regular processes run more quickly and efficiently when they are predictable.
5) Stocking of Raw Materials
Your electronic contract manufacturer can source raw materials more efficiently if you let them know your present and future demands. Find an electronic contract manufacturer in India that knows the importance and is willing to develop the products in advance, as some electronic contract manufacturers are unwilling to do so before production. Especially for items with long lead times, it's a good idea to keep a par-level stock on hand to support numerous builds.
6) Lean Manufacturing
Redesign the production process using lean manufacturing principles to increase productivity by reducing waste. This Eastern method, which allowed Japanese companies to compete more successfully against Western manufacturers in the second half of the 20th century, is quickly replacing Western conceptions of production.
7) Problem Detection
Find an electronic contract manufacturer who is proactive in seeing possible trouble spots and failure points ahead of time. When a malfunction or breakdown happens, a lot of time is lost. With forward planning and preventative maintenance, reaction times can be sped up, and problems can be all but completely avoided.
Connect with Outsourced Manufacturing Services
It should feel natural for your in-house production team to successfully outsource your board-level assemblies to a manufacturing partner. With an efficient electronic contract manufacturer in India, you can reduce the time it takes to market your product.
If you want to enter the IoT space, Oakter is here to help you accomplish your objectives. Intelligent home automation startup Oakter creates goods that are entirely Made in India and specialise in creating cutting-edge automation solutions (including smart plugs, WiFi universal remote controls, UPS for WiFi routers, and many more).As a white label partner for businesses that want assistance with manufacturing IoT hardware or software, Oakter plays a crucial role. Get in touch with us today to know more!