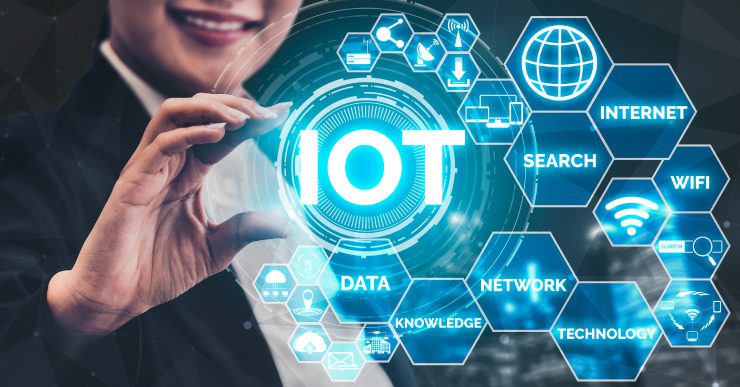 IoT Development: Is Outsourcing Manufacturer Better Than In-House?
When we talk about the manufacturing industry, innovation has always been slow-moving, but the integration of IoT(Internet Of Things) is being touted to solve many of these problems.
Businesses are looking to accommodate IoT within their model, enabling better communication, reduced TAT and costs, improved efficiency and quality of products, and the list goes on. However, when it comes to developing IoT, the debate over whether to outsource manufacturing or keep it in-house has been raging for years.
If you want to develop an IoT product, you'll have many questions as to the best approach to achieve it. Should you choose an outsourced manufacturer or do it in-house? Both approaches have pros and cons, and the blog here will help you make that decision.
In-House IoT Development: Risks and Benefits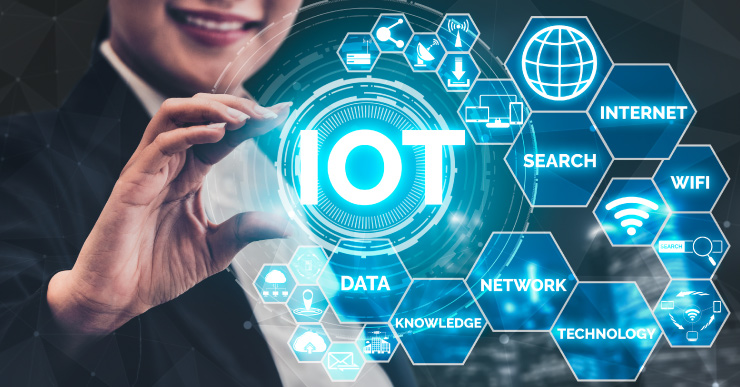 In-house IoT development is when a company develops its own IoT product by hiring employees rather than hiring an outsourced manufacturer who specialises in IoT to do it for them.
The process involves finding people within the organisation who already have the right skills like Machine Learning, AI and Big Data to work. Or, you'll hire people to work on projects, and your in-house IT staff will do tasks like hardware or software setup and configuration.
So, is having an in-house team beneficial for building an IoT product? Is working with an in-house team more convenient than outsourcing IoT development? Here are the answers to your questions:
Benefits of Having an In-House Team
Some businesses prefer to have an in-house IoT development team, and here's why:
Increased control- Working with an in-house team gives you more control over the end product's development process.
Improved communication – The team is more accessible, and the approach reduces communication barriers.
Provides flexibility – An in-house team is more flexible and responsive to your company's specific needs and can be easily integrated into your company's culture and values.
However, each approach has its own benefits and drawbacks.
Risks Associated with an In-House Team
Lack of expertise- One of the most significant risks of developing an IoT product in-house is that your employees will lack the necessary experience to utilise the required technology fully. And this will require a lot of time and money in the hiring process and employee training.
High manufacturing cost- You'll have to start from scratch if you want to create an IoT product, and its development is expensive. In addition, a business must invest in hardware and software and implement data security measures.
Thus, only companies with IoT experts skilled in Machine learning, Cloud computing, and such will be able to succeed in their journey and create an efficient IoT-based product.
However, outsourcing manufacturers is another option to help you achieve your objectives more quickly. Let's look at some of the reasons why outsourcing can be beneficial.
What is Outsourcing? How is it Better than Having an In-House Team?
Outsourcing your IoT development means working with a third-party manufacturer to create smart and innovative software for your business.
If you're wondering why outsourcing is better than hiring in-house staff to grow your business, here are a few scenarios to understand this better.
1. You don't have to spend money on tools or hire experts
One of the most important aspects is 'how knowledgeable and experienced your in-house team is in IoT development.'
Suppose they are inexperienced or might need training. In that case, it's good to team up with an outsourced manufacturer specialising in cutting-edge technology like IoT and has a great team of professionals who are well-versed in UI-centric approaches, cloud computing, and artificial intelligence.
Remember that completing a complex project requires expertise and the right tools, both of which an outsourced manufacturer excels at.
2. Working with third-party vendors is cost-effective
While outsourcing IoT development may be more expensive than doing it in-house, it is essential to consider the potential return on investment. In the long run, outsourcing IoT development will save you time and money.
If we consider the in-house team's maintenance cost (salaries, perks, insurance, training, and workshops), outsourcing is worth the initial investment.
3. Outsourcing meets your high-quality product goals on time
When deciding between outsourcing and in-house teams, consider the project's timeline. If you need your IoT project completed quickly, it's best to outsource it to a company that can provide a quick turnaround.
Hiring in-house employees and hoping for the best isn't enough. An outsourced manufacturer, on the other hand, has everything you need, including experts who understand everything from how sensors work to data security to GPS knowledge.
Connecting with the right manufacturer is critical to ensuring a successful product launch. Choosing a manufacturer may appear daunting at first, but there are a few steps to follow to make the process easier.
5 Simple Steps to Selecting an Outsourcing Manufacturer
Assess the company's size and scope: The size and scope of the company determine whether it has the resources (cash flow, IoT engineers, programming tools, security measures) to develop an IoT product.
Evaluate track record and experience: Search the manufacturer's previous IoT projects on their website. The customer testimonials section will show how customers have benefited from their service.
For instance, a review about how a barcode scanner developed by them helped a big mall to scan products efficiently and reduced the effort of typing product information manually.
Verify if the team is IoT-savvy: Explore the team's social media profiles to see if they are IoT engineers or have relevant experience in delivering the solution you need.
Know how they operate: Understanding how an outsourced manufacturer works is essential. What time zones do they operate in, and do they speak English fluently? Do they have a set procedure for launching an IoT project?
Let's say you want to create a product that provides users with refrigerator information without requiring them to open the refrigerator. You'll need to understand how they operate and if they have the necessary work management systems in place to meet your requirements.
Customer service: In the event that the IoT product fails to perform as expected, the company that specialises in IoT will only be able to assist you.
If you own a touchless transaction device and your customers are having problems with contactless payments, your employees may or may not have the skills to resolve the problem, and the only way out is to consult experts.
These are a few steps that will assist you in finding the best-outsourced manufacturer and creating an efficient IoT-powered product.
Add Innovation to your Business with Oakter
Deciding whether to outsource or keep manufacturing in-house is based on your unique requirements and goals. However, meeting with an outsourced manufacturer once to learn about their ideology and what sets them apart from you is the best approach.
Oakter is an Indian smart home automation company that produces high-quality smart home automation devices. We specialise in manufacturing IoT equipment and hardware and are a white-label provider for many companies.
We are a reliable partner for new and innovative products and handle everything from concept to production. A dedicated team will work with you to find the solutions you require for your business. Connect with us today and take your business to the next level.