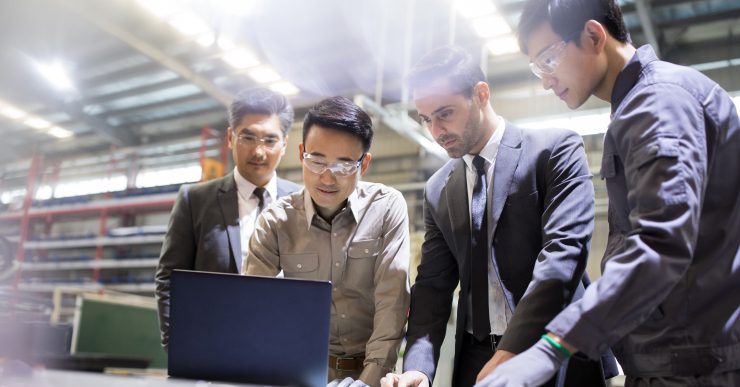 How to Choose the Right Outsourced Manufacturer for IoT Devices and Applications
The global Internet of Things (IoT) manufacturing market has grown sizably since 2020. From being valued at $198.25 B in 2020, it is projected to be a $1495.65 B industry by 2030, growing at a Compound Annual Growth Rate (CAGR) of 22.6%.
The pandemic accelerated the demand and adoption of IoT-based applications and gadgets across almost all sectors, from logistics & transportation to agriculture & retail.
Companies are leveraging the services of an outsourced manufacturer of IoT products to speed up new launch operations. Find out who is the right match for you and your business below.
Key Challenges Faced by Businesses
Many businesses today are capitalising on IoT to build smarter products that deliver more value to their customers. For instance, a home appliances company selling flat-screen TVs and microwaves may want to bring out an IoT product such as a smart soap dispenser.
It would take them considerable time to design, manufacture and market the product. However, in-house development comes at an exorbitant cost and effort, plus there is a chance that it may yield a shoddy product and a delay in go-to-market timelines.
Instead, what if they could outsource key aspects of the design and manufacturing process to a third party, such as a white label manufacturing partner? There is a higher probability of the outsourced manufacturer being able to deliver a superior product on time.
This approach has multiple benefits – cost savings, higher efficiency, customisation, and enhanced quality.
What to Outsource
A company need not outsource the entire process to the outsourced manufacturer. The real advantage lies in delivering on five critical gap areas – research & development, engineering, cloud support, UX/UI design, and collection and security of data. So an IoT white label partner must have expertise in these areas.
Choosing the Right Outsourced Manufacturer Partner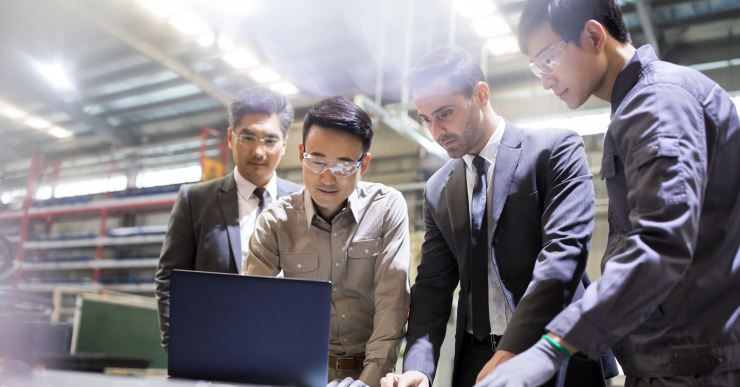 For a business, every product they bring must be a worthy representation of its brand. Not only must the functionality be in line with their product DNA, but also the design and branding of a new product.
When it comes to IoT-enabled solutions and products, businesses must identify a partner with the right credentials. Here are some ways to discern an IoT outsourced manufacturer's fit for the business.
IoT Expertise
One of the most important factors in your decision is understanding the company's IoT expertise. This is a highly specialised field, which requires experts who understand how to contextualise IoT technology and create an ecosystem around a consumer or enterprise's needs.
IoT teams need not just technological knowledge, but they must have imagination, vision, and empathy to fully align with your vision. It's a good idea to know more about the team that's designing and developing the solutions, their experience, and their future vision for the future of IoT. This is especially important because IoT is the future of products and environments.
Your aim must be to find a partner not merely just for one product, but one that will be a co-passenger on many product and application launches in the future.
Cost Savings Without Compromising Value
Cost savings is a major advantage of partnering up with an outsourced manufacturer of IoT devices and applications. When creating a budget for your next product launch, make sure it features a dedicated budget for white label manufacturing costs.
When shopping around for the best deal, it's not only cost that should be the deciding factor. Look at the overall value of an offer, which includes service support; for example, cheaper is not always better. At the same time, it must make monetary sense to make your company profitable in the partnership.
Track Record of the Outsourced Manufacturer
A seasoned IoT outsourced manufacturer will have a portfolio of products and applications they have delivered to other business partners. Besides reading up on customer testimonials, understand the success rate of the products themselves. Considering the following questions will help clarify things:
Were previously manufactured products received well in the market?
Did the company turn a profit with sales?
Did they bring in innovation and serve the consumer's needs?
How proactive was the partner to changes requested by the client?
Was there any post-delivery service?
Look at the outsourced manufacturer's track record from all angles before zeroing in on the right one. It's like a marriage of sorts, so make an informed decision before taking the plunge.
Customisation Skills
Though an IoT manufacturing white label business will have an existing stack of products, they must have the capabilities to completely customise them to build new products with diverse features based on evolving market needs. They must be flexible yet, keep realistic specs on the horizon.
24/7 Tech Support
When a new IoT application or device launches, customers and internal business teams are grappling with various challenges, and they will need access to quick support.
Choose an outsourced manufacturer partner who prioritises tech support and can offer real-time, actionable customer support. They should be able to offer it in multiple ways with less human interventions, including mobile, chatbots, conversational commerce solutions, and phone support.
If required, they must also be able to walk in-house teams through the final product and its functionalities. When a white label partner does not offer continued tech support, it can impact sales of the product and, in turn, the business's profitability.
The Takeaway
All IoT-enabled products and applications aim to innovate and create more value for consumers than their predecessors. Partnering up with a superior IoT outsourced manufacturer can be the start of a new era for your business. So, be sure to pick the best fit.
India-headquartered Oakter, a smart home automation business, produces high-quality smart home automation devices. We specialise in manufacturing IoT equipment and hardware and double up as an outsourced manufacturer for our business partners.Connect with us to start a conversation. If our ideology matches yours, it could be the start of a new journey, taking your business to new heights.