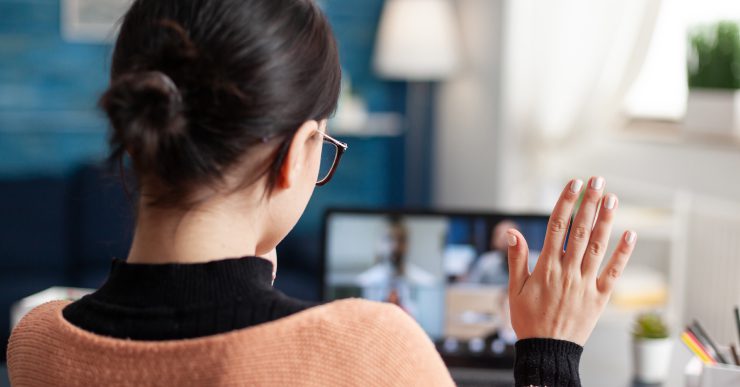 Managing Teams Remotely? Use These Corporate Gifts for Employees to Make Work Easier
Remote working has become the norm, and it is best to adapt to the changes that come along with it. One way of managing remote working teams is to keep them emotionally boosted and equipped with the latest tech. This ensures that every team member is on par with the technological aspect, which removes any possibility of unnecessary delays in the workflow.
The right corporate gifts for employees can make a huge difference in their engagement and satisfaction. But have no worries; we have got you covered with some corporate gifting ideas that will help you manage remote working employees easier.
Managing Remote Working Employees: How to Nurture Them?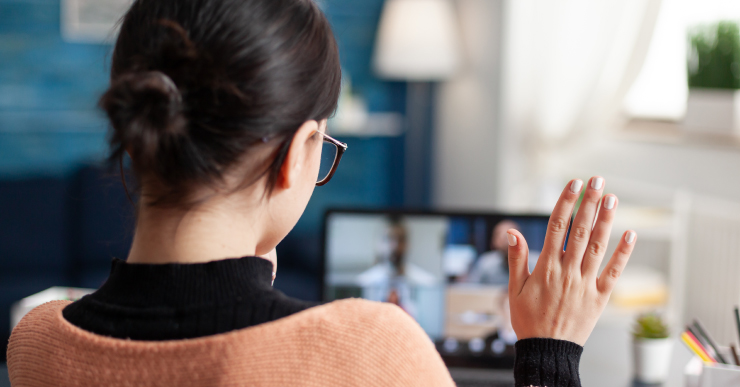 The shift to remote working culture hasn't been easy, to say the least, for both the employees and organisation heads. This is the time to roll out changes that adapt well to remote working culture and look at it as an alternative work model.
Also Read: How to Choose the Right Corporate Gifting Partner
Following are some of the ways you can nurture remote working team members:
1. Detect signs of distress
Gartner, Inc.'s survey of more than 20,000 employees between January 2020 and March 2021 revealed that COVID-19 has negatively impacted the health of 55% of the global workforce. Use both direct conversations and indirect observations to get visibility into employees' challenges and concerns.
2. Promote discussions
Two-way communication with managers and peers provides employees with the information and perspective they need and enables them to express and process negative emotions and feel more in control.
3. Reinforce company values & principles
Continue to model the right behaviours — and encourage employees to call out unethical conduct. During periods of uncertainty, employee misconduct increases. Remind employees of the channels for reporting misconduct and highlight punitive measures for noncompliance.
4. Equip employees
Ensure employees have the technology they need to be successful, which may be more than just a mobile phone and laptop. For example, if you expect employees to attend virtual meetings, do they have good cameras and router back-up?
Seven Ideas of Corporate Gifts for Employees you Can Explore
Now that you know some ways to nurture your remote team, it's time for some excellent ideas of corporate gifts for employees:
1. Better headsets
Sound quality matters when you are having a virtual meet. Imagine a scenario when a critical review discussion is in progress, and some of your team members skip out on the necessary details due to faulty headphones. Thus, a good quality headphone can enhance your teams' remote working experience and productivity to a great extent.
2. OakPlug
Imagine controlling your devices from anywhere in the world! OakPlug empowers users to do exactly that. In addition, your employees will be able to save power and have seamless connectivity to all their home appliances via the mobile app that comes bundled with this smart plug. 
For instance, OakPlug can make the coffee maker brew coffee before your employees wake up and dim the lights at a particular time of the night to remind them to get the much-needed rest, among many other feats.
3. Quality webcam
Speaking of virtual meetings, you can't deny the importance of video clarity. Along with professional advantage, your employees will feel elated after receiving this as a gift.
Every video call they have with their relatives will remind them of being a part of an organisation that genuinely appreciates them.
4. MiniUPS
MiniUPS is yet another tech-savvy product from Oakter that provides power backup for WiFi routers within a blink of an eye. Sudden power outages hamper employees' productivity and increase the turnaround time, affecting the deadlines. 
By giving MiniUPS, you ensure that your teams stay connected online and work continues without any interruptions.
5. Hard disk or pen drives
Data is crucial, and so is storage and no wonder it makes fantastic corporate gifts for employees. Pen drives and hard disks are a literal boon. You can never go wrong with this one, as everyone needs storage space for their videos, games, music, and more. But, more importantly, it will boost your employees to back up work-related documents and files.
Also Read: Unique Festive Gifts for Vendors and Distributors
6. Oak Remote
If you wish to level up your team's workflow and productivity, you can opt for OakRemote. It is a universal remote from Oakter that can help your employees voice-control TVs or your other remote-controlled appliances with the WiFi Universal Remote. In addition, it comes bundled with a mobile app that lets them control all the devices at your fingertips.
7. Combo of gifts
Oakter's combo of gifts is the go-to choice for corporate gifting across India to get the best of both worlds. By availing of the combo, you can bundle one or more Oakter offerings, such as the OakRemote plus, with Amazon's powerful smart home speaker, Echo Dot. The result, thoughtful corporate gifts for employees that they can't but appreciate.
Also Read: Four Corporate Gifts to Avoid in 2021 and Four Gifts to Give
All About Oakter
Oakter is an Indian consumer-electronics and IoT company that focuses on leveraging technology to provide affordable smart home devices. Apart from the devices mentioned above, Oakter's catalogue includes automated hand sanitiser dispensers, automatic water level controllers, and other IoT devices to provide convenience in everyday life.
If any of the products fit your criteria for the corporate gifting campaign for your employees, then you can contact the Oakter team (oy*@oa****.com) for prices on bulk orders.