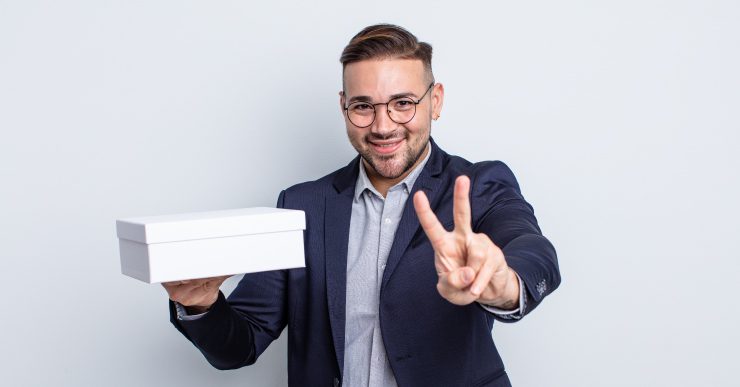 Corporate Gifting Trends You Should Expect in 2022
Giving quality gifts to your clients, customers, sales prospects, and employees has a trickle-down effect. The benefit of the gesture trickles down to every critical stakeholder in the organisation and ultimately benefits the organisation as a whole.
This is especially applicable when you cannot have many face-to-face meetings, both corporate gifts' importance and impact become sizable. For example, a Forbes report suggests if you begin a sales negotiation with a gift, you can maximise your revenues up to two hundred per cent.
Let's now come back to addressing the elephant in the room- what to gift? First, let's look through some of the top corporate gifting trends in the industry.
Five Rising Corporate Gifting Trends To Follow in 2022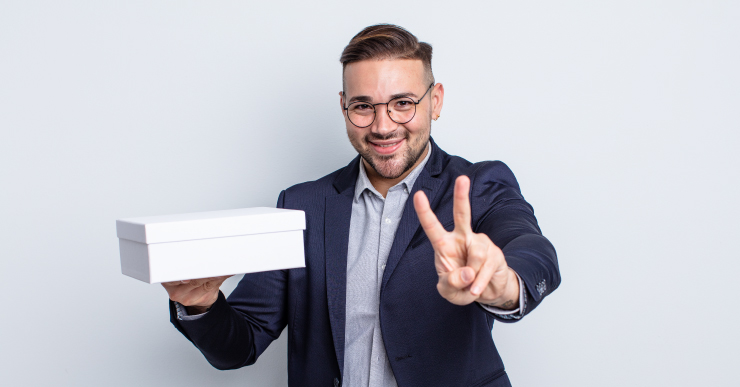 To garner the best returns out of your corporate gifting budget, you can follow these four emerging corporate gifting trends:
#1. Bundled & customised gifts
The demand for bundled and customised gifts rose significantly in 2022. Since the emergence of the Covid-19 pandemic, the mediums of human interaction have changed dramatically. Teams are working remotely, and sales meetings – conventionally, a more person-to-person exercise is now happening virtually.
Therefore, organisations are trying to fill the void created due to a lack of human interaction through personalised/customised gifting. The trend is likely to stay, and the virtual economy can push this fad further.
Prospects are evident despite the diversity in the gifting industry; the personalised gifting market increased upto 400% in the last five years. And the total revenue of the industry is expected to hit 77 billion USD by 2022.
#2. Made in India gifts
India is a country of surviving heritages and cultures. And the culture of handicraft is still staying in India. The country exports a significant chunk of handicrafts to the global market. And gifting handicraft items manufactured in the country positively impacts sales prospects, employees, and existing customers.
Currently, the 'swadeshi culture" is booming in the country. As a result, consumers want to buy made in India products and are not hesitant to pay a premium. And when you can offer these items customised to an individual's needs, it's the icing on the cake.
Also Read: Best Office Employee Gifting Ideas for the Year
#3. Environment-friendly gifts
There is a lot of thrust on sustainability in the corporate world. As a result, corporations worldwide are moving toward minimum or no-waste solutions.
According to a KPMG report, about 8 out of 10 respondents want to buy products from brands that give back to society. And 90% of respondents are willing to pay a premium for it.
Similarly, an ASI report found that consumers have something positive about brands that offer environmentally-friendly promotional gifts.
So, it's one of those corporate gifting trends that gives you a dual value proposition – gifting along with messaging of an environment-friendly brand.
#4 Digital gifts
Ever since the social distancing norms kicked in, post the pandemic outbreak, the common interest of the masses in digital gifting increased substantially.
Digital gifts like eCommerce gift cards, audio journals, eBooks, game passes and Non-Fungible Tokens (NFTs) are gaining momentum. For example, a recent survey of 300 corporates found out they are now buying gift cards more frequently than ever.
"Brands can use NFT technology to provide personalised gifts, vouchers or more to their customers." – Forbes.
Besides gift card cards, consumers are showing great interest in born NFTs. It offers brands free exposure. NFTs are an excellent option for corporate gifting if not for direct monetary benefit.
Also Read: Four Corporate Gifts to Avoid in 2021 and Four Gifts to Give
#5. Choice-based gifting
The trend of choice-based corporate gifts is increasing rapidly. Companies are now creating e-commerce-like stores for their clients, prospects, and employees, from which they can pick the products of their choice. The mode of payment of these company online stores is mostly promo codes.
The company estores also allow brands to stir awareness through gifts, such as putting the company logo on the water bottle or T-shirt.
Custom Corporate Gifts From Oakter
Oakter is an indigenous consumer electronics brand, producing one of the most delicate intelligent electronics. It includes home automation devices like: 
OakRemote – a replacement for all IR remotes in the home.
OakPlugs – a Smart wifi plug to automate any home electronics.
Touchless Soap/Sanitiser dispenser – a compact, lightweight machine with infrared sensors.
MiniUPS – power backup for routers and Modems.
Now make corporate gifting a branding opportunity. Oakter offerings are now available with custom labelling. So you can select the products of your choice, Oakter will place your company logo on the box.
Make the most of your gifting budget by getting a special price for bulk orders. If you're looking for an indigenous corporate gifting partner, we're here for you. Our team will get back to you ASAP. To learn more about us, visit our website.