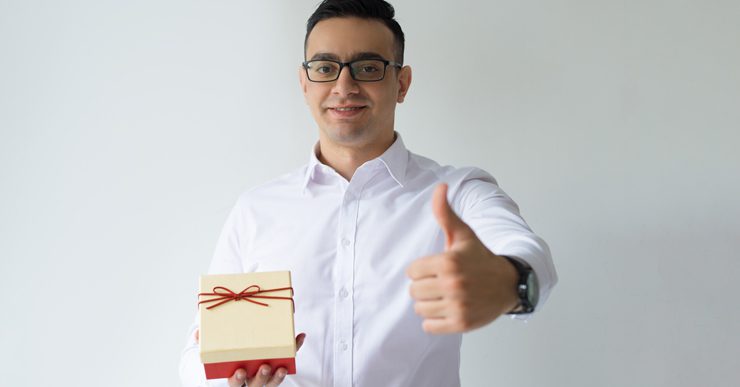 Best Office Employee Gifting Ideas for the Year
According to Emergenetics International, employee appreciation boosts performance and engagement and employees' well-being and health. Hence, aside from a competitive salary, showing appreciation for their efforts goes a long way toward assuring their happiness.
Office employee gifting is one way to show your gratitude and encourage employee engagement and loyalty.
Why is Office Employee Gifting Important?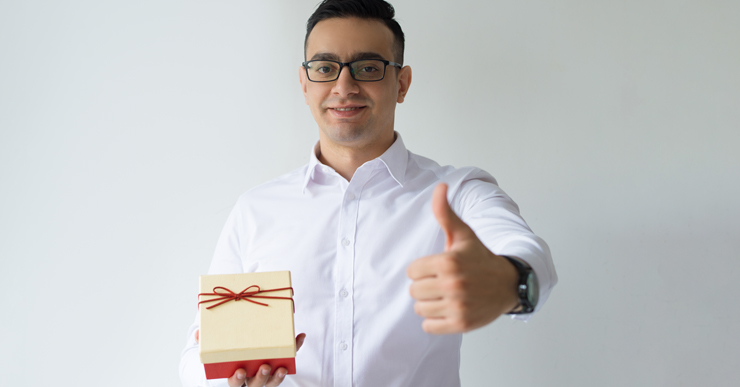 Here are a few benefits of employee recognition and gifting that can help any organisation, no matter how big or small, make a positive change:
Foster Employee Happiness
Recognition instils in employees the confidence and motivation they require to keep moving forward. In addition, employee recognition and office employee gifting can help improve employee loyalty and teamwork.
Positive reinforcement and constructive comments should always be encouraged in the workplace. Joyful employees are also more productive.
Boost Morale and Motivation
Letting your employees know that their efforts are appreciated by management will help motivate your company's most precious asset. Nothing works better than a tangible gift that emphasises the same point.
It also encourages the employees to sit up and take notice of the employers. This improves team morale and makes the workplace a better place to work.
As your company expands in leaps and bounds, the gap between employees and management widens. Office employee gifting can bridge the gap between them and bring them closer.
Research tells us, 69% employees said they would work hard if their efforts were appreciated.  
A meaningful gift can instil a sense of commitment in the employee, motivating them to work harder.
Employers can express their gratitude to their employees in a variety of ways. The traditional technique is to acknowledge their efforts with an email or maybe a small prize.
Gifts, on the other hand, are far more effective in this regard. This ensures that employees are regarded and valued and work together to achieve common goals and objectives.
Office employee gifting shows an appreciation for the employee and creates a positive atmosphere in the workplace, profiting both the employers and the employees.
Awesome Office Employee Gifting Ideas that's Sure to Make them Happy
Respecting and investing in your employees' happiness is an essential element of showcasing strong leadership. A well-chosen gift can also assist you in this regard. It demonstrates that you value and care about your employees.
Here, we have put forward a few tips that will help you choose a gift that is amenable to your employees:
Oakter Mini UPS for WiFi Router delivers up to 4 hours of power backup to your WiFi router, Broadband modem. In power outages or a switch to generators, the mini UPS acts as an inverter for WiFi routers and broadband modems, ensuring a constant power supply.
With an advanced battery management mechanism, the Mini UPS for WiFi Router charges itself when there is power. When the power goes out, it turns into a source of energy.
As a result, the user won't have to bother about checking its battery level from time to time, nor will you have to worry about turning it on in the event of a power outage.
With frequent load-shedding or power outages and the scarcity of coal and transportation constraints, a chronic issue in our country, having a power backup for WIFi routers and modems is essential. This is particularly important for individuals who work from home or in a hybrid environment.
OakRemote is an innovative universal remote with an IR blaster for TV, air conditioner, speakers, home theatre, and DTH Set-Up Box. It allows you to control your appliances in a single room with a single controller and voice commands.
It can operate all of your remote-controlled devices in a room, including TVs, air conditioners, set-top boxes, speakers, air coolers, and more. In addition, it comes with a library of remote controls for Indian televisions, set-top boxes, and air conditioners.
Furthermore, it is an ideal partner for Alexa on Amazon. It allows you to ask Alexa to turn on or off your home theatre, change the channels on your set-top box, adjust the temperature of your air conditioner, and much more. Of course, it works with Google Assistant and Google Home as well.
The OakPlug Mini is a smart wifi plug that works with the Oakter app and virtual assistants such as Alexa and Google Home. Any electrical device consuming up to 1.3 KW of electricity can be automated with Oakplug Mini.
Electronic gadgets that are a part of daily life, such as coffee making machines, Coolers, Speakers, Lamps, Television, and so on, can be simply automated.
Hence, you can maximise the efficiency of your low-power gadgets. The Oakter Smartphone software also allows users to create timers and plan device on/off periods.
It's simple in configuration, and there is no need to install this device because it is a plug and play device. Protection against power surges is built-in. In addition, the firmware is built to withstand power interruptions, regularly with over-the-air firmware updates.
The OakPlug Plus has all the same features and functionalities as the OakPlug Mini, except that it can power hefty electronics.
Users can automate heavy electronics like air conditioners, geysers, and water heaters with Oak Plug Plus. Furthermore, the Oakplug is compatible with electronic appliances requiring up to 3.6 KW of power.
Why Choose Oakter?
Oakter has been a pioneer in using technology to make everyday life easier. Oakter's state-of-the-art, Made-in-India products have been combined with offerings from technology behemoths such as Sony's.
Aside from the gifts mentioned above, companies can acquire their preferred products in bulk at a discounted rate. In addition, Oakter's products are entirely plug-and-play and straightforward to set up.
Explore all the Oakter smart-home products and connect with us for more information on any products that caught your fancy. So get in touch with us today.