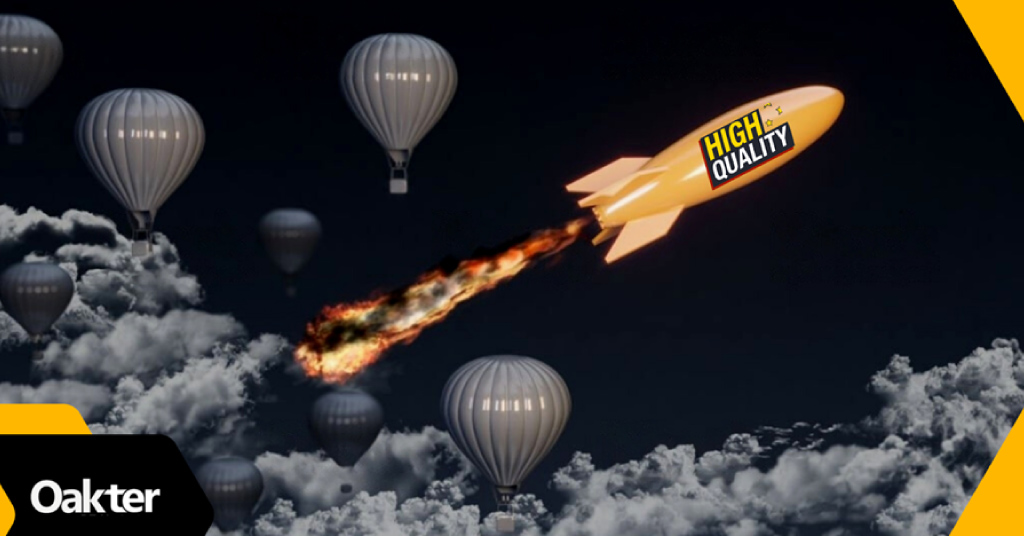 8 Key Benefits of Quality Assurance in Third-Party Manufacturing
Despite the popularity of third-party manufacturing, ensuring product excellence continues to be a challenging aspect. Without quality assurance, third-party manufacturers cannot consistently deliver high-quality products.
Emphasising quality assurance isn't a new concept. However, there seems to be a lack of resources on how quality assurance ensures product excellence in third-party manufacturing.
In this article, we'll address some of those issues.
What Is Quality Assurance in Third-Party Manufacturing?
In simplest terms, quality assurance is ensuring the products third-party manufacturers produce meet specific standards and are of good quality.
It's essential to have a series of checks and inspections throughout the manufacturing process to ensure the products are being made correctly.
These are the main areas involved in the quality assurance process:
1. Supplier qualification
Making sure the third-party manufacturer has the appropriate facilities, equipment, personnel, and processes to manufacture the products to the mandatory standards.
2. Raw material inspection
Verifying that the raw materials used in the manufacturing process meet the required specifications.
3. In-process quality control
Checking the product at various stages during the manufacturing process to ensure accuracy and consistency.
4. Final inspection
Thoroughly check the finished product to ensure it meets all the required quality, safety, and performance standards.
5. Documentation and reporting
Keeping detailed records of all inspections and tests and reporting any issues or non-conformances.
Note that this is a simplified explanation of all the variables involved in quality assurance.
8 Ways Quality Assurance Ensures Product Excellence in Third-Party Manufacturing
The ultimate goal of quality assurance is to ensure the end products meet or exceed the customer's expectations. It also helps build trust between the manufacturer and the customer and reduces the risk of product defects, recalls, or other quality-related issues.
Here are 8 ways in which quality assurance leads to excellent final products.
1. Establishing clear standards and protocols
To ensure product excellence, it is necessary to establish a quality management system (QMS) that defines the specific guidelines and procedures to be followed in every aspect of the manufacturing process. This includes defining requirements for materials, production processes, testing, and packaging.
The QMS establishes standards and protocols for design, development, validation, production, and distribution. The protocols should align with industry regulations to ensure the product meets the necessary quality requirements.
2. Conducting regular quality inspections
Regular quality inspections are another critical aspect of quality assurance in contract manufacturing. Simply put, it's a systematic and thorough review of the product, its components, and the manufacturing process.
These inspections occur at various stages of production, including incoming inspection of raw materials, in-process inspection during production, and final inspection of finished products.
In most cases, contract manufacturers will have a dedicated quality control (QC) team using techniques like visual inspection, dimensional inspection, and functional testing to ensure product standards.
3. Identifying and resolving issues quickly
Quality issues can arise at any stage of the manufacturing process, and the longer they go undetected, the more significant the potential impact on product quality. If your contract manufacturer is lacking procedures for identifying and resolving quality issues, it can lead to quality issues in the final products.
Effective problem-solving techniques coupled with clear communication channels can address the underlying cause of quality issues. Quick resolution of issues ultimately affects product quality, efficiency, and costs associated with rework and scrap.
4. Implementing continuous improvement programs
The goal of continuous improvement programs is to adopt a systematic approach to identifying and eliminating inefficiencies and improving product quality. This approach, in turn, helps us identify areas for improvement, implement changes, and monitor results to ensure the desired improvements.
By empowering employees to identify and implement improvements, manufacturers can create a culture of continuous improvement that drives excellence.
However, it's easier said than done, considering the long-term commitment and widespread awareness it requires.
5. Using quality control tools and techniques
Various quality control tools and techniques are available, including statistical process control, failure mode and effects analysis, and process capability analysis. Contract manufacturers use them to monitor the manufacturing process, identify potential quality issues, and take corrective action if necessary.
Different quality control tools have different benefits. However, all approaches aim to make corrective action easier, identify areas for improvement, and implement changes to optimise the manufacturing process.
6. Training and developing personnel
Your employees play a significant role in ensuring product excellence, and their knowledge and skills are essential for maintaining high-quality standards. Specifically, the workforce should be trained on quality control tools and techniques, manufacturing processes, and industry regulations and standards.
The culture of personnel development varies from one contract manufacturing company to the next. Nevertheless, the positive impact of a well-trained team on quality assurance is proven and undeniable.
7. Ensuring compliance with industry regulations and standards
Compliance requirements may vary depending on the industry and the type of product being manufactured. However, manufacturers must comprehensively understand the relevant regulations and standards.
Besides understanding regulations and standards, manufacturers must implement appropriate processes and procedures to ensure compliance. This typically includes implementing a quality management system, conducting regular audits and inspections, and maintaining appropriate documentation.
Failure to comply with regulations can lead to significant legal and financial consequences, including product recalls, fines, and damage to reputation. The safest option is to only work with contract manufacturers who ensure compliance with industry regulations.
8. Maintaining effective communication channels
Maintaining high production standards relies heavily on communication. Sadly, that is also one of the most neglected aspects of contract manufacturing. Maintaining effective communication channels requires time, effort, and commitment, but it's worth the investment.
Contract manufacturing teams with members in sync can react better to emergencies. As a result, any quality assurance issues are resolved much faster and without friction.
Key Takeaway
Working with a vetted and industry-experienced contract manufacturer is your best bet always to deliver high-quality final products to your customers. We hope this blog post helps you understand the reasons behind its importance.
For the best quality products at the best prices, visit Oakter. We are an advanced Indian ODM (Original Design Manufacturer) shipping 500k+ products monthly.
If you have any other questions about third-party manufacturing or how Oakter ensures quality assurance, feel free to get in touch.