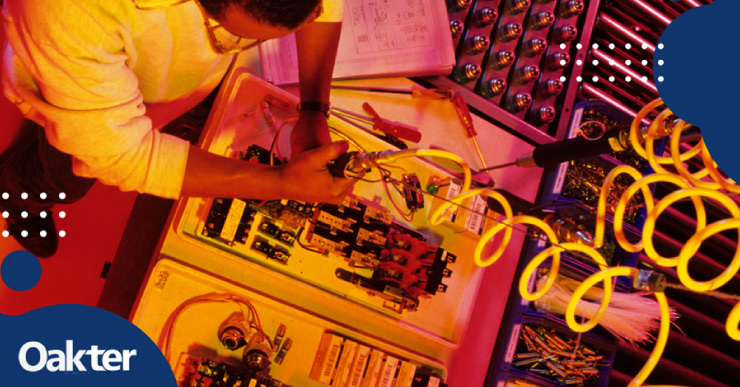 Get Ahead of the Competition: EMS vs OEM Outsourcing Decoded
In today's fast pace evolving electronics industry devices, manufacturers often wonder what the right way to manufacture a product for the market is. Should they opt for an Electronic Manufacturing Services (EMS) provider or go with an Original Equipment Manufacturer (OEM) partner?
OEM manufacturing is designing and manufacturing products or components that another company will sell under its brand name. Many companies leverage OEM outsourcing to remain competitive and satisfy customer demand.
Electronics manufacturing services (EMS) firms offer OEMs various value-added engineering and manufacturing outsourcing services, enabling them to increase operational effectiveness and concentrate on critical tasks like research and development.
In this blog post, we analyze whether EMS or OEM outsourcing suits your business needs.
First, let's take a look at some advantages of OEM outsourcing.
7 Notable Benefits of Outsourcing OEM Manufacturing Services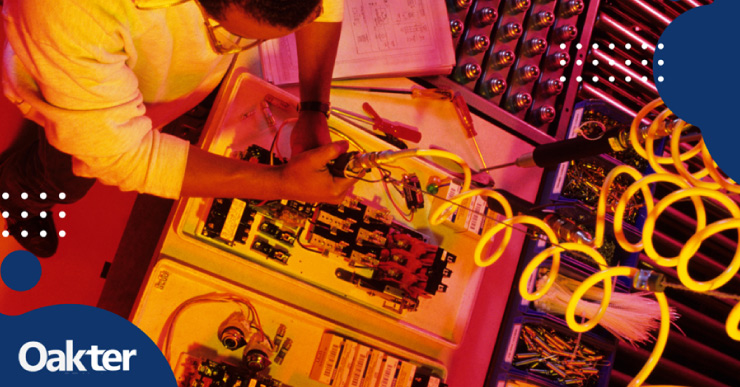 The many benefits of outsourcing OEM manufacturing consist of the following:
1. Staying Competitive
You can maintain your competitiveness in the market through OEM outsourcing. By working with a reliable and experienced manufacturer, you can get your products to market quickly and efficiently. This can help you to stay competitive and satisfy customer demand.
2. Increased Flexibility in Capacity
Due to increased production capability, OEM outsourcing can undertake almost any job assignment. It can remove bottlenecks, grow with your clients, and even provide temporary support.

3. Enhanced Quality
When delegated to a suitable company, OEM outsourcing involves an experienced team of highly trained staff focused on fabrication. Typically, you can count on these companies to deliver outstanding quality that is on par with or better than what an OEM might offer internally. Other groups focusing on efficiency and project management help guarantee a profitable operation.
4. Cost-cutting measure
For OEMs, reducing or eliminating production expenses can have a significant positive impact. Contract manufacturers can cover the costs of the appropriate equipment, personnel, maintenance, and quality assurance. When you opt for OEM outsourcing, your manufacturing overhead expenses are also reduced. The contract manufacturer handles all vital aspects of production, including staffing and material storage.
5. Fresh Perspectives
OEM outsourcing manufacturers workw with many types of products and clients. They can provide fresh ideas and improvements by taking a creative and modern approach to manufacturing. Experts in various fields, from welding to finishing methods, can offer distinctive viewpoints and guarantee that those areas are successfully implemented.
6. Shorter Lead Times
OEMs can reduce lead times by collaborating with contract manufacturers, who frequently employ responsive, consistent manufacturing processes and keep the necessary inventory on hand to meet short lead times.
7. Quality Control
OEM outsourcing manufacturers have quality assurance expertise, whereas many do not. Where a manufacturer lacks this capability, an OEM outsourcing manufacturer can offer expert quality assurance services and help ensure high-end products and components, reducing risk.
4 Vital Benefits of EMS Outsourcing
As a dynamic market, the electronics manufacturing services (EMS) have experienced a surge in electronic components and outsourced manufacturing services. Market analysts predicts that the sector will expand between 2018 and 2024 at a compound annual growth rate of 7.5%.
Manufacturers can take advantage of present opportunities thanks to rising consumer electronics demand and innovative technology breakthroughs. Manufacturers may need to work with solution providers who have experience and industry knowledge to cooperate with due to increased client demands and the requirement to reduce costs.
The benefits of EMS outsourcing are similar to OEM outsourcing; some of the key benefits are as follows:
1. Reduced Costs
Your EMS partner will be able to properly size his service according to your overall budget and tailor the production to your needs, which will help you better manage your costs when you outsource.
2. Acquire Specific Skills
By contracting out your production, you give your project the ability to be supervised by experts and gain access to challenging resources to integrate into your business.
3. Concentrate on your core business
Innovation and time to market are the keywords for a company that wants to grow. Projects come and go, and their initial deadlines get shorter and shorter.
By giving your project to an EMS partner, you can concentrate your efforts on your strengths and increase your chances of success.
4. Increased Operational Flexibility
Demand variations, component shortages, natural disasters, etc., could negatively affect your production and adversely affect your project. In the event of the unexpected, your EMS partner will take all necessary steps to manage the pressure, foresee your project's needs, and guarantee production continuity at the most affordable price.
Understanding Whether EMS or OEM Outsourcing Is the Suitable Option
Choosing between EMS and OEM outsourcing can be perplexing because using an EMS and their role usually indicate that they need to change to an OEM relationship.
The truth is that electronics manufacturers have understood that they can move their products directly from the manufacturer to the market where they want to compete.
Also, many OEMs are increasingly assuming the role of a brand's licensee and combining it with their core competence. To avoid paying the mediators, reputable businesses look to direct license products from factories. To receive royalties from selling their products and brands, these brands will grant direct licences to the OEM.
Going from factory direct to customer direct is a new concept made possible by several prominent players in the sector. All significant brands and businesses are pressuring their manufacturer OEM relationships to advance quickly, saving both time and money.
OEMs are, in reality, changing their business models to accommodate the new vertical, which is a direct factory-to-consumer distribution network.
Final Verdict
An excellent outsourcing partner will make every effort to comprehend your needs and support your growth by investing in the infrastructure, personnel, and equipment required to boost your output. Your partner and you both focus on minimising your production time and expenses.
The manufacturers must establish a relationship with an OEM after the prototype is finished and ready for production. OEM outsourcing can facilitate this process and allow aspiring manufacturers to bring their creations to market more quickly and affordably. Every designer must grasp the vertical market to succeed in the industry.
If you are a startup looking for a trustworthy OEM for your business, Oakter is here to help. We are a reputable electronic contract manufacturer in India, shipping 500k+ products every month.
With Oakter, you avail low manufacturing costs, the expertise of manufacturing experts, and offer top-notch products to customers. Also, Our team are ever-present to answer your queries and help you decide better.
Get in touch with us today!