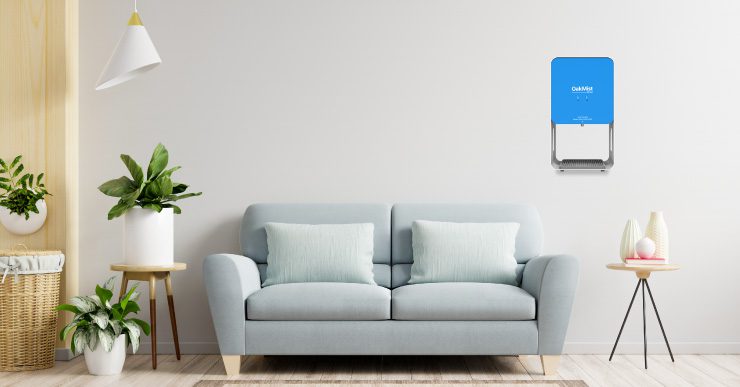 Why Invest in Contactless Hand Sanitizer Dispenser for Your Home in 2022
The Novel Coronavirus is back again in 2022 with a new Omicron variant. Coronavirus was first detected in Wuhan, China, in December 2019, now responsible for more than 346+ million cases and 5.6+ million deaths in 212 countries. Check: COVID Live Status
Since the virus is very contagious, we should take certain precautions, such as using sanitizer regularly, wearing masks in public, keeping a safe distance from others, and performing covid tests at regular intervals to check for the disease.
It is potentially risky to share the same sanitizer between family members and guests in the same light. In such a case, a Contactless hand sanitizer dispenser is your best bet.
This hand sanitization machine is a fully automatic and zero-contact device designed to prevent cross-contamination.
Let's look at why the contactless hand sanitizer dispenser will be your best option for your home in 2022.
Benefits of Having a Contactless Hand Sanitizer Dispenser For Your Home
According to Allied Market Research, the global market of contactless hand sanitizer dispensers generated $74.62 million in 2020 and is expected to reach $182 million by 2027.
Considering the number of contagious strains of Covid-19 today, the above data is apparent, and in fact, it should have been even more. Therefore, the best thing you can do to check on the infection is to take all necessary precautions.
Sanitizing your hands is a good practice whether or not there is a contagious disease; therefore, investing in a contactless hand sanitizer dispenser is a good idea.
Let's discuss its worth in detail:
1. ZERO contact
Contactless hand sanitizer dispenser offers zero-contact sanitizer dispense, which means no button, no switch, or anything that needs to be pressed for it to sanitize your hands.
On the other hand, conventional hand sanitizers have a common point of touch to make them work and, therefore, cause cross-contamination in your family.
Considering most regular sanitizer dispensers are made of plastic, studies have found the new Omicron strain stays active for 8-days on plastic surfaces. So you can do the maths.
2. Value for money
The contactless hand sanitizer dispenser is available at a wide range of prices, depending on the features you want. This makes it very affordable for the average person to procure, yet highly safe.
For this kind of covid situation, a sanitization system such as this is essential, and the return on investment is not only monetary, but physically and emotionally as well (with less chance of catching Covid, you save money, health, and spirit), so it is well worth the price.
3. Quick and easy installation
Installing a contactless hand sanitizer dispenser is straightforward, as you just need to plug it and position it somewhere on the table or mount it on the wall, and you are done.
In addition, the device comes with a compartment from which you can easily refill sanitizer.
Once the installation is done, the dispenser begins to function then and there. Through the sensors, it detects a person's hand and starts to dispense just the right amount of sanitizer. Furthermore, this technology eliminates the possibility of sanitizer wastage.
Watch: How to refill OakMist sanitizer dispenser
4. Stylish, long-lasting
The contactless hand sanitizer dispenser is way more stylish than, say, for instance, a bottle of sanitizer with its sleek looks and automatic sanitizing features.
Its appealing design and features encourage people for more use and add to the charm of the place where it is installed.
They come in metallic and rigid plastic bodies, making them durable and robust. Furthermore, some of the models are waterproof and can be placed anywhere.
5. Easy to use
Using the contactless hand sanitizer dispenser is effortless. It works by simply placing your hands in the dispensary cavity, and the intelligent sensor detects any movement and releases the sanitizer.
Economic Benefits of Contactless Hand Sanitizer Dispenser
Besides being safe, the contactless hand sanitizer dispenser is also very cost-effective. In addition to using less power, it has a variety of capacities to choose from.
Take a look at how economical it is:
1. High efficiency, low power consumption
Contactless hand sanitizer dispensers operate on electricity and consume very little power. In India, the electricity bill is an issue for a middle-class and a lower-middle-class family; but the power adapter of the dispenser uses only around 12V.
Hence, the electricity bill is not an issue with this product. In addition to saving energy, it is so efficient that the power consumption is nothing compared to the value it provides.
Furthermore, these dispensers can be used for much more than just for covid's sake. They can create a healthy home environment even after the covid ends.
This means that the dispensers will not be useless after the pandemic becomes less-severe in the future.
2. A wide range of capacities
There are times when you have to buy either a bigger or smaller product because the product does not come in a wide range of sizes.
But this is not so with the OakMist Contactless Hand Sanitizer Dispensers as they come in 1.2Lts, 5Lts, and 10Lts capacities. 
According to the size of your family and the approximate number of daily visitors, you could choose the most appropriate size for your home.
The OakMist Contactless Hand Sanitizer Dispenser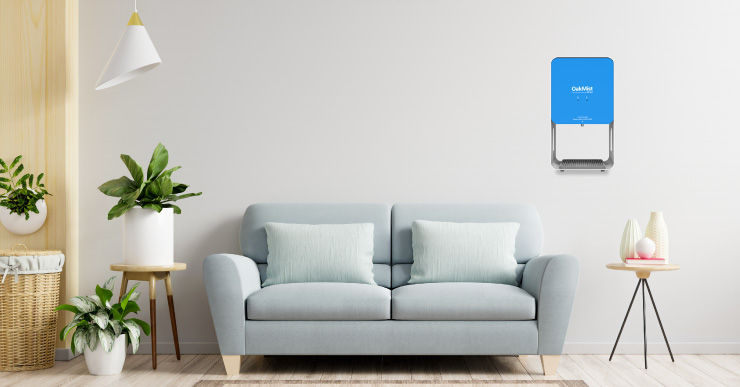 In addition to being the premier home automation company in India, Oakter is a leading manufacturer of the contactless hand sanitizer dispenser, and thus, The OakMist Contactless Hand Sanitizer Dispenser is the perfect choice for your home since it has all the above qualities.
Oakter develops this life-saving automatic machine, collaborating with the DRDO, India's premier research organisation.
OakMist Contactless Hand Sanitizer Dispensers are available in three different categories.
Let's have a look at them.
1. OakMist Plus
The OakMist Plus is the most extensive range, comes with a 10L capacity tank, and is premium and in-demand. Moreover, it can operate for a more extended time due to its large capacity. Therefore, it is ideal for large joint families and offices.
2. The regular OakMist (5Lts)
As the name suggests, the regular and the most-standard OakMist comes with a 5L sanitizer capacity tank. Overall, it's relatively small and lightweight and fit for medium-to-small sized families or offices with somewhat lesser footprint.
3. OakMist Mini
The OakMist Mini is the smallest range, with a tank capacity of 1.2L. Nevertheless, small families will love it because it is just the shrunken-down version of its big brothers when it comes to its core job – dispensing sanitizer without contact.
Know more: Specifications of OakMist Mini
The best part about the OakMist range of automati c sanitizers is that you can also customise these intelligent devices as gifts for your family and friends with Oakter. Customise Now! For more product information on our products and bulk orders, Contact us today.