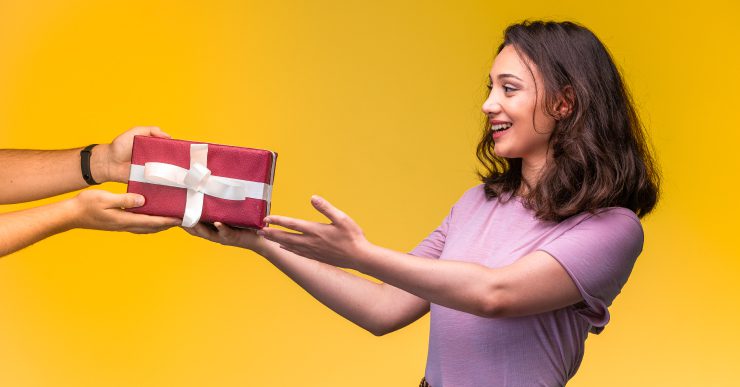 What Makes Smart WiFi Plugs Great Corporate Gifts for Employees
Let's accept: not everybody has smart home appliances installed at home. But thankfully, technology has leapt enough to enable intelligent homes without investing in pricey legacy intelligent appliances. 
Take, for instance, Smart WiFi Plugs. The seemingly regular looking three-pin plugs have enough tech packed inside to turn your ordinary home into a smart one. 
Like, 'hey Alexa, switch off the lights' smart one!
For corporate gifts for employees this holiday season, consider a technology that will make their lives more accessible and add to the fancy and practicality of their living space. Here's why Oakter's Smart WiFi Plugs will make excellent gifts for your employees. 
What is a Smart Plug?
Smart plugs are devices that are placed between standard electrical outlets and the appliances we connect. So they act as intermediary connectors between your appliances like TVs, ACs, geysers and lampshades, and the wall socket. 
The result: you have total control of the connected devices, even remotely or with your voice. Essentially they're now automated. 
Smart plugs allow many possibilities, such as configuring the pin to be able to monitor the 'on' – 'off' timings while away from home, among other exciting features. 
What are the Pros of Smart Plug?
Smart Plugs make ideal corporate gifts for employees, not only because it is trendy, but there are practical advantages that warrant a purchase.
1. They're Time Savers
Smart plugs can be your allies in several situations. They can have your morning coffee or tea ready to be sipped before you even wake up! You simply have to set in advance the time to turn on the coffee maker in the morning, or you can do so from your bed with Alexa. The same can be applied to devices like heaters, air conditioners, smart TVs, and more. 
2. Cost Saving
Using intelligent plugs you can also help your employees save electricity bills. By giving them remote control of air conditioners, water heaters, and other devices, the chances of dry runs will be minimised. 
3. Surge and (Child) Protection
The sockets of the smart plugs reduce the risk of overheating or power surge damage when leaving an appliance plugged in and unattended, such as an iron, a heater, a coffee maker, or any other appliance that radiates heat.
Moreover, employees who have children at home can control and manage gaming consoles or televisions. The most important safeguard is the ability to protect them remotely from any dangerous device that they can activate by accident.
4. Voice Commands
Some smart plugs can integrate with other household components like Google Voice Assistant and Amazon Alexa. This feature enables you to control electronic plugs using only your voice. Smart, isn't it?
5. Activity Monitoring
Like the ones from Oakter, smart plugs can even show you the usage history of the devices. This can give you valuable insights into your usage patterns. 
With various smart plugs in the market, it is best to go with a tried and tested brand—Oakter excels in smart home devices like smart plugs, universal remotes, and more. However, if you are looking for gifts for your vendors, then glance at this article. 
OakPlug – India's Very Own Smart Plug
OakPlug is the smart plug developed by Oakter. It comes in two variants: OakPlug Plus and OakPlug Mini. OakPlug is compatible with both Alexa and Google Assistant. 
This is an added advantage that enables connectivity across devices and lets you operate them with simple voice commands from virtually anywhere in the world. 
The OakPlug is a robust product as it is built with a fire-resistant plastic enclosure. Also, the inbuilt protection against power surge helps in reducing the risk of damage to the smart plug and your devices. OakPlug comes with a one-year warranty, too, which is the brand promise that Oakter delivers on. 
Features of OakPlug Plus and Mini 
Following are the robust features of OakPlugs and why this is one of the best products in its category to try:
1. Smart WiFi Plug
OakPlug brings power to your fingertips and makes all the regular devices 'smart' by bringing them on your WiFi network. Thus you can automate all your devices that usually need manual operation. 
2. Mobile Connectivity
OakPlug comes bundled with a mobile app dedicated to your devices. This gives you total visibility and control over devices and helps you in scheduling their working time. Thus you can optimise electricity usage and reduce bills. 
3. Plug and Play 
OakPlug is a no-fuss, high-performance product. Hence it is made to plug and play! With a few simple steps, you can convert your home into a smart home. There are detailed tutorial videos available on Oakter's website as well for your reference. 
4. Activity History
OakPlug has the feature to track all the activity of connected devices. You can even add family members who can control the devices from their smartphones as well. 
Why Choose Oakter for Corporate Gifts for Employees?
India is now the world's second-largest digital market, thanks to lower data costs, increased disposable income, and lower hardware costs. According to Statista, the Indian smart home industry will reach $6 billion by 2022, a two-fold increase from the $3 billion estimated in 2020. By 2022, that figure is predicted to rise to $53.45 billion globally.
Oakter has been at the forefront in delivering tech-savvy products to India's growing demand for years. Our Made-in-India products have been bundled with technology giants like Sony's offerings. 
Along with OakPlug, all products are technologically proficient and can also serve as a practical gift for employees and vendors during holiday seasons. In addition, you can also explore corporate gifts for employees and clients with Oakter products as they have amazing discounts available on bulk orders. 
All the Oakter products are plug & play and relatively easy to install. All of these offerings are competitively priced as well. You can browse all their products here.