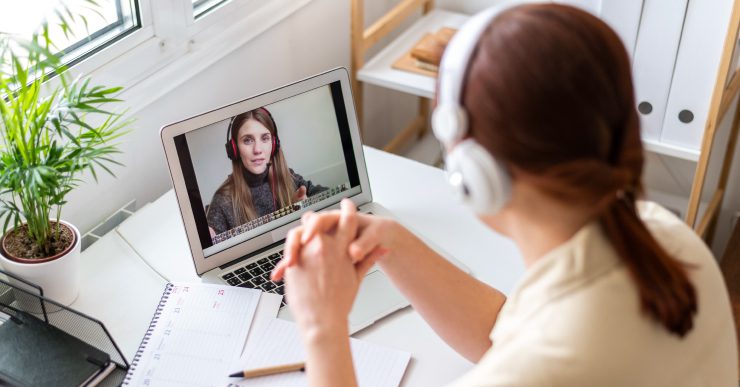 Why MiniUPS is the Perfect Gift for Remote Employees?
Power outages are no surprise in India. According to an article from the Times of India, increased economic activity after the second wave of the coronavirus pandemic has driven up demand for coal, leading to a supply shortage, forcing states such as Bihar, Rajasthan, and Jharkhand to cut power for up to 14 hours a day.
This issue, in turn, has made it harder for the remote working populace to stay connected. So if you're mulling for perfect gifts for remote employees, then this smart home device could do wonders for them.   
What is MiniUPS?
MiniUPS, developed by Oakter, provides power backup for your WiFi routers or modems. When work from home has become the new normal, MiniUPS serves as an excellent gift for your employees working remotely.
The device provides 4 hours of backup time which is a significant relief for work-related issues caused by power cuts. Furthermore, this doesn't come at a compromised speed as there is zero lag in switching time.
MiniUPS comes in two variants, one for 9V routers and also 12V ones. Both and variants of the MiniUPS deliver the same value. You can check out the details of MiniUPS using this link.
Why is Mini UPS Among the Perfect Gifts for Remote Employees?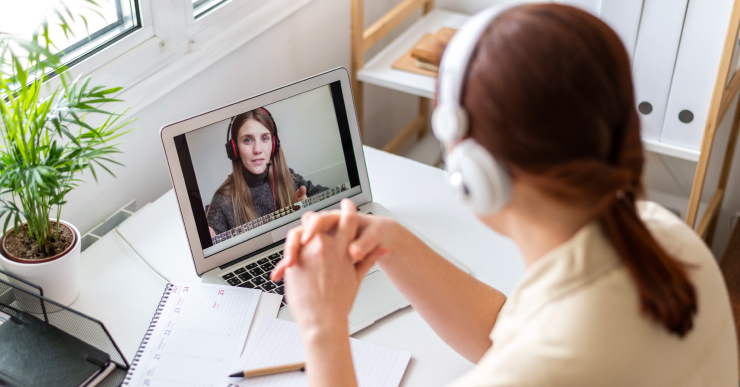 Perfect gifts for remote employees are something that has the right balance of practicality and novelty. Practicality because the device enhances professional life; novelty is not everywhere you see a UPS specifically designed to keep the routers running.
By gifting MiniUPS to your team, you will be giving your remote employees a practical gift and helping them increase productivity. At the same time, add to their fancy.
Moreover, an uninterrupted internet connection is critical for smooth working, and the MiniUPS enables just that. Following are the advantages MiniUPS brings to your gift recipients:
1. Seamless Video Calls
Every festive season is a perfect opportunity to connect with loved ones living abroad or in a different state. MiniUPS will ensure your team doesn't miss out on their family time over a long-distance video call. At least not for power cuts.
2. Important File Sharing
The month-end is a peak time for a company to review its procedures. MiniUPS is a perfect device to keep your team immune from sudden power cuts preventing them from collaborating in the critical month-end audits, meetings and stuff.
3. Bill Payments 
Ask your employees how many times they might have been interrupted by disconnection during actual bill payments. If that happens, one would have to re-enter all the details, and chances are the amount gets debited from the account. MiniUPS will have you and your employees' back in such a sticky situation.
4. Hassle-Free Online Trading 
Online Trading is a good side income that your employees may have dabbled in. In such a scenario, MiniUPS will act as a saviour, especially if they wish to withdraw their profit. A power cut during such a transaction can make them lose their chance at making a profit.
Smart Features of MiniUPS
MiniUPS comes with significant features packed in. There are more advantages than you can think of. Following are some of them:
1. Smart Charging 
The stand-out feature of MiniUPS is its innovative Smart Charging capability. It can automatically charge the battery when the power is on. Thus, you won't have to worry about keeping track of its battery level from time to time. It also means not having to switch it on in case of power cuts constantly.
2. Plug & Play
Setting up the MiniUPS is not a complex task either. It can be set up in under 30 seconds for your devices. It is a simple plug-and-play setup for your WiFi routers, set-top boxes, and CCTV cameras. Most Oakter products are designed for ease of use, and this is no different.
3. Pre-Recharged Battery
New products may come bundled with zero battery power. MiniUPS, on the other hand, comes with a partially charged battery. There is no need to charge it right after unboxing. This means it's ready to use the moment it's unboxed. Combined with the intelligent charging capability and pre-recharged battery, MiniUPS is an innovative and practical gift for your team.
4. Surge Shield 
Sometimes power surges damage devices due to voltage fluctuations. You can rest easy knowing that MiniUPS comes with inbuilt surge protection. This safeguards your WiFi router from current damage.
5. Deep-Discharge Protection
Not only surge protection, but MiniUPS also comes with deep-discharge protection. Simply put, it means that MiniUPS doesn't overcharge. In case when the battery remains undercharged, MiniUPS is robust to handle that as well.
Also read: Traditional Corporate Gifts for Employees Don't Work Anymore. Here's Why
Oakter's Brand Value
Oakter has been a trailblazer in leveraging technology to deliver an innovative, brilliant home experience at affordable prices in India. Oakter's Made-in-India products have been bundled with technology giants like Sony's offerings.
MiniUPS is only one of the offerings that can go as a perfect gift for remote employees. You can explore their entire product portfolio like Smart Universal Remote, Smart Plugs, and other devices here. 
Also read: Seven Unique Festive Gifts for Vendors and Distributors to Keep them Contended
You can also contact Oakter for more information on these products. For bulk orders like the MiniUPS, visit this page or drop an email at oy*@oa****.com.