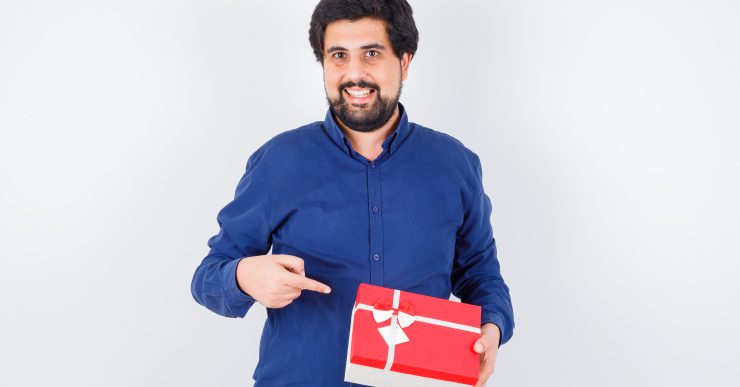 Gifts for Remote Employees: Making Work an Engaging Experience for Your Remote Team
The pandemic is reshaping how teams communicate and collaborate. While some companies used to provide remote work to give their employees a more flexible lifestyle, it is now the norm for the majority of companies.
It might be challenging to keep your employees engaged and motivated when they work from home. They may feel isolated from their coworkers, and they may face new challenges in fulfilling their tasks.
Now, more than ever, remote workers need your support and recognition! Gifts for remote employees will help remote employees feel included while boosting their engagement and productivity.
Why are Gifts for Remote Employees the Secret Weapon of Employers to Engage Them?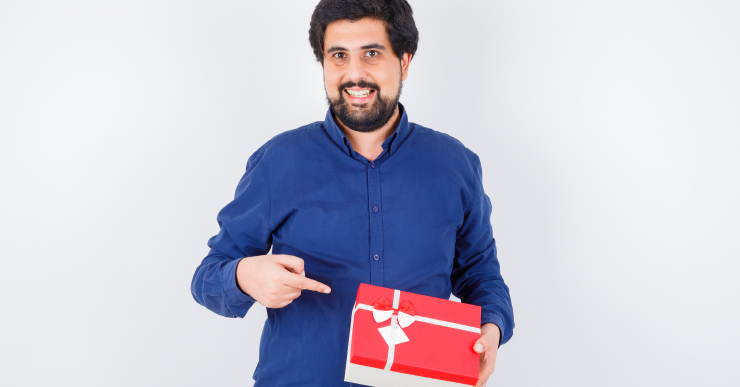 The need to focus on employee engagement for remote teams has been highlighted in the past year. This is something that executives must continue to address even when many organisations reopen long-closed offices.
However, the data on remote employee engagement are less encouraging. For example, a recent study gauging the state of remote work culture found that two-thirds of the remote employees surveyed were not engaged in their positions (Mckinsey).
Therefore, the role of HR in Employee Engagement for remote teams is very crucial. In addition, remote employees must have the same level of the employee experience as those who work in the office.
Employers have struggled to connect and engage with their employees throughout the pandemic, so they have turned to innovative benefit offers to improve workplace culture and employee well-being.
Employers are using several methods to engage employees. One way is sending gifts for remote employees such as free fitness classes, shopping and meal delivery, and access to streaming services like Netflix. According to a recent Staples poll, 62.3 per cent of employees would accept a reduced income in return for better workplace benefits (Staples).
Gift Ideas for Remote Employees to Show Appreciation
Personalisation is the key to creating meaningful appreciation gifts for remote employees. According to Gallup, more than 80% of employees believe that recognition drives them to perform better at work, with honest, sincere, and personalised recognition being the most beneficial (Gallup).
Here are some gift ideas for remote employees to show appreciation to employees for their dedication in the face of adversity:
1. Gift of Time
Likely, your employees have not taken enough vacation time. They are worried about the travel cost, whether it will be safe, and whether they will find work when they return. Convey to your employees why you need them to prioritise their well-being and take advantage of their vacation time
Consider that your staff has spent months in long days of virtual meetings. Cancel recurring meetings (or appointments that can just be an email) or even set out a day for "no meetings" to free up time on their schedules. That would be a true gift.
2. Let Employees Choose
Some employers set a price point and create personalised gifts. Employees can then select their gifts from a variety of options on the platform.  The recipient can also contribute the gift or select an item with a social effect or give-back component.
3. Get Nostalgic
Gift cards are a wonderful reminder of good times together, whether your employees miss the breakfast sandwiches they would grab on the way to work or the happy hours at the restaurant next door. The majority of restaurants now accept online gift cards, and companies can use these to gift employees.
4. Consider the Whole Family
Companies must demonstrate to employees that they care about them as individuals and support them in their professional tasks to remain competitive. For example, send care packages containing surprises for the entire family, comprising toys/treats for the youngest family members, to support a balanced work-family life. Other times, gifts like smart home devices can benefit the whole family.
5. Help them Stay Sharp
Over a third of workers believe the pandemic has harmed their professional development, and a similar number say they have had to cancel or postpone professional training programs as a result.
Consider setting up an online learning platform or providing L&D stipends – and grant employees "development hours" to use it. Or, if you do not wish to set up an online learning platform, send them audiobook credits that support local booksellers.
6. Giving Gifts
According to the Limeade study, 72% of employees are burned out due to the COVID-19 pandemic, up from 42% pre-pandemic (Limeade). Therefore, sending gifts for remote employees can boost employee engagement and help companies show appreciation when teams cannot meet in person, especially if a significant portion of the workforce is remote and several employees are furloughed.
Oakter, India, is an IoT-based innovative home system manufacturer with a focus on automating electrical devices. For instance, their smart-home electronic products can be exceptional gifts for remote employees, including style, scale, uniqueness, and sophistication.
Some of Oakter's excellent offerings include:
Mini UPS – for uninterrupted power supply to internet routers
OakRemote – Universal WiFi remote that enables voice and remote control of all home appliances
OakPlug and OakPlug Plus – WiFi-enabled plugs in two configurations to automate (switch on-off remotely and more) virtually any home appliances
Oakter also offers corporate gift bundles with Alexa, making the already innovative products smarter and more poised for personalised control.
The Bottom Line
Thanking employees would not solve everything. However, it will help them reconnect with their goal, which is a critical component of minimising work-from-home burnout, leading to low productivity and high turnover. In addition, employees who have a strong emotional attachment to their work can better keep things in perspective when work-life gets hectic.
Giving gifts for remote employees and recognition is a practical method of thanking them for their hard work. In addition, you will be creating a culture that rewards adherence to the company's beliefs and goals and demonstrates that the firm values employee performance and dedication.
If your company is looking for personalised gifts or employee recognition ideas, feel free to explore our range of innovative home solutions. If you want to consider bulk corporate orders, reach out to us here.