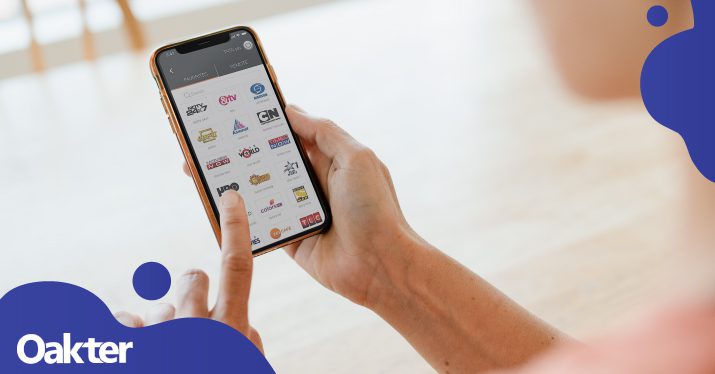 Can You Use Any Smartphone With Oakter's WiFi Universal Remote App?
On any given day, you probably use two or more Infrared remotes (IR) in your home. You might use it to change the TV channel, switch AC modes, or alter your geyser settings.
Learning to use so many remote devices optimally can take time and effort, and this gets compounded by the fear of losing the remote and the possibility of wear and tear.
You can instead use a WiFi Universal Remote to manage and enhance the efficiency of your appliances. This is a definitive step towards embracing an IoT-powered lifestyle. IoT, or the Internet of Things, is a technology which makes it possible for physical objects in your home to connect and exchange data via the Internet.
This blog explains the benefits of shifting to a WiFi Universal Remote and how to go about setting it up.
What is a WiFi Universal Remote?
There is a growing trend of consumers wanting to leverage voice technology to accomplish all kinds of daily tasks. For instance, users might direct Alexa to change the playlist during their morning jog or ask Google Assistant to identify the latest model of an appliance they want to purchase. Today, many consumers also leverage voice technology to engage with customer service or shop online. So, why not use it in one's home to access and control all appliances?
This is where the role of a WiFi Universal Remote simplifies the process and makes it completely accessible. Sounds expensive? Not at all. Smart automation brands like Oakter offer a cost-effective solution to controlling all your devices through one unified control platform. The Smart WiFi Universal Remote Controller is a compact 70 mm by 27 mm device mounted on a tabletop and connected to other devices via an app that you can download on your smartphone.
Your WiFi Universal Remote can simultaneously control multiple devices, including televisions, air conditioners, speakers, home theatres, music systems, and DTH set-top boxes. Once the devices are connected to your smartphone, you can control them from anywhere.
Oakter's WiFi Universal Remote App is supported by Google Assistant and Alexa, allowing you to easily leverage voice technology and instruct your devices. This practice helps reduce screen time and frees your hands as you handle other chores.
7 Benefits of Using a WiFi Universal Remote App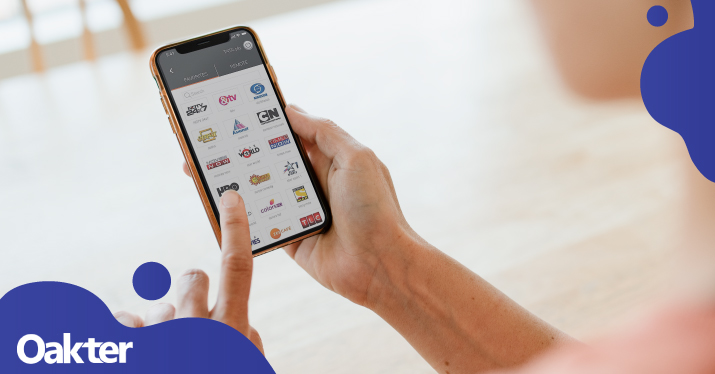 Several use cases are driving the adoption of a WiFi Universal Remote App. Here are seven ways in which adopting this technology can help upgrade your lifestyle.
1. Operate All Appliances from Your Smartphone
Every remote control has its unique design, and learning to optimise each one can be exhausting, especially for family members who are not very tech-savvy. With the WiFi Universal Remote, family members can operate appliances from the convenience of their smartphones.
2. Stop Using Multiple Physical Remotes
Some activities necessitate the use of two remotes. For instance, operating your sound system and TV when watching a movie. Add an air conditioner to the mix, and you will soon be operating three remotes in a few minutes! Instead, a WiFi Universal Remote makes it easy to operate all three through voice instructions.
3. Say Goodbye to Batteries
Battery-operated remotes need you to keep changing the batteries as they run out of juice. The more remotes you own, the higher the expense and time invested in changing batteries. By switching to a WiFi Universal Remote, you never need to buy batteries again.
4. Optimise Energy Efficiency in Your Home
With rising costs and inflation, homeowners want to reduce their energy bills by optimising all appliances. Using a WiFi Universal Remote makes it easy to programme all devices according to your schedule and take those first steps toward leading a more sustainable life. This feature is especially useful when you have already left the house and have forgotten to switch off or change the settings of any appliance. Since your smartphone is always with you, it's easy to control every device from wherever you are.
5. Operate Devices From Anywhere
A WiFi Universal Remote app enables you to prepare your home before entering it. For instance, if you want to enter a cool house, you can switch on the air conditioner 10 minutes before you reach home. You can switch on the geyser so you can run a bath as soon as you reach your house.
6. Enhancing the Lives of Seniors
Voice technology has the potential to simplify life for seniors, making it easy for them to get more out of their devices. The WiFi Universal Remote technology makes it possible to lead a more convenient life, especially with reduced mobility and cognitive ability. Many seniors are leveraging this technology to make it easy to navigate lives at home, especially when they live alone. Installing WiFi Universal Remote apps on their smartphones is a revolutionary way to bring convenience to them.
7. Overcome Mobility and Visual Challenges
Access to WiFi Universal Remotes makes life easier for homeowners and residents with mobility and visual challenges. One can operate all devices from one smartphone from the comfort of any space in the home. Today, many consumers with visual challenges already use voice technology such as voice-to-text and text-to-speech formats.
The Takeaway
Access to smart home automation technology is helping us evolve how we live and get more from our appliances. A WiFi Universal Remote is an important tool in this mix. You can download Oakter's WiFi Universal Remote App on any smartphone and kickstart your IoT-powered lifestyle.
Oakter, a smart home automation business, produces high-quality smart home-automation devices. We specialise in manufacturing IoT equipment and hardware and double up as an outsourced manufacturer for our business partners.

If you want smart home automation ideas and support, connect with us to start a conversation.