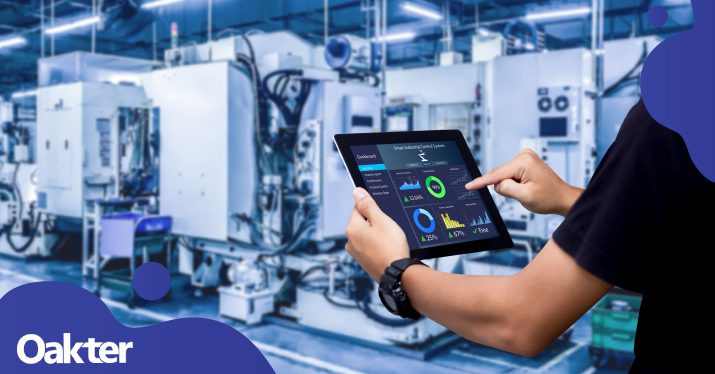 7 Reasons Why IoT Plays a Crucial Role in EMS Manufacturing
Businesses in every sector derive a massive growth value from IoT. Data-backed processes help businesses function with efficiency. The Electronics Manufacturing Services (EMS) industry has been under constant pressure to increase efficiency and productivity at a cost-effective price. A 2019 Deloitte survey states that more than 86% of respondents believe smart factory initiatives will be the primary driver of the EMS industry in the next five years.
In 2022, IoT has emerged as a potential solution to many EMS challenges. IoT helps the EMS industry collect and exchange data, optimise processes, reduce downtime and create revenue streams. This article will discuss how IoT enables rapid growth in the EMS manufacturing industry.
Biggest Challenges in EMS Manufacturing
IoT enables EMS manufacturing companies to re-evaluate their fundamental working processes and establish more efficient practices. Experts anticipate IoT-based tools and equipment will solve some major EMS challenges.
1. Digital Connectivity
EMS equipment would benefit greatly from being connected, enabling the movement and processing of data more efficiently. Having a digital disconnect gets in the way of efficient and harmonious functioning.
2. Speed and Maintenance Check
Speed and maintenance have been severe barriers for the EMS industry. Be it the speed of production, supply chain, or delivery; EMS manufacturers have always found it difficult to function efficiently.
3. Data Management System
Data management systems help manufacturers maintain relations with all stakeholders. The EMS industry needs to efficiently track the material quality, production time, performance rate, and improvement opportunities before finalising a product. These functions increase production costs and take a lot of time.
4. Data-Accessibility and Improvisation
Supervising the manufacturing process is often demanding because the necessary data is scattered and cannot be conveniently accessed. This makes supervising the manufacturing process and meeting consumer demand more difficult.
5. Shipping and Warehouse Challenges
The volume of products that need to be shipped makes it hard to manage and control everything without errors. Companies also face a major challenge in regulating shipping costs due to increasing fuel prices.
Other than that, problems like inefficient warehouse layout, loopholes in managing inventory levels, and the inability to track the movement of goods are cumbersome for managers.
7 IoT-Led Solutions in The EMS Industry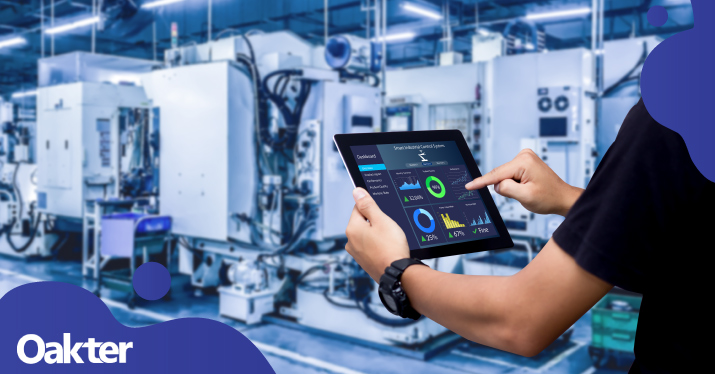 Many factors have spurred IoT growth. It improves workplace safety, optimises production processes, enables predictive maintenance, and reduces downtime. IoT also offers visibility and insights and helps streamline and optimise manufacturing processes.
1. Enables Predictive Maintenance
Predictive maintenance helps avoid equipment failures and downtime. IoT connects devices and machines to the internet and enables manufacturers to collect and analyse data in real-time. It lets them identify potential issues before they cause disruptions.
IoT-enabled predictive maintenance sensors can help improve manufacturing efficiency. IoT-based production sensor systems can help collect real-time data and analyse production processes. IoT tools can also detect the root cause of deviations and help fix the issues. The sensors can calculate the vibrations of machines, temperature, acceleration, displacement, and sound frequencies to detect if the machines are operating under normal conditions.
2. Identifies Damage and Improves Quality
Manufacturing industries usually face a challenge in determining product damage. IoT helps EMS manufacturing industries overcome this challenge by eliminating issues before they trigger damage.
IoT devices help track real-time conditions, like temperature or humidity, whose variations can result in damage. It identifies the fault and sends an immediate alert to notify the manufacturer, reducing defects and improving overall quality.
3. Streamlines Assets and Location Tracking
The sheer volume of assets makes it difficult for EMS industries to track them. The volume also makes it difficult to keep track of lost and damaged assets, and moving them around the warehouse frequently only compounds the problem.
4. Manages Shipments and Reduces Delays
EMS manufacturers often worry about extra costs caused by the delay and production. IoT tracking systems can help reduce production delays by enabling real-time tracking. Manufacturers can know when the shipment will be ready and adjust their plans accordingly.
5. Optimises Quality Control
Quality management includes monitoring several processes and machine parameters. The quality factor depends on temperature control, humidity, and air quality. The IoT-based machines can identify faults in overall operations, which helps increase operations' overall speed.
IoT helps automate this error-prone manual process of quality assurance. It enables EMS manufacturers to track quality parameters with greater accuracy. IoT sensors help collect data that can determine whether the products match the quality standards or not.
6. Implements Macro-scale Optimisation
The IoT technology has reduced electronics manufacturers' high-value investments, enabling them to implement large-scale optimisation at once. The supply chain managers can now access comprehensive data regarding the supply chain network.
7. Facilitates Warehouse Management
Due to rising costs, logistics have become one of the most critical elements in the EMS manufacturing industry today. Companies are investing millions of dollars in improving their capabilities to store and manage warehouse-related operations. But they often fail to anticipate the unique challenges surrounding their industry. IoT devices can solve most of these problems simultaneously.
Final Thoughts
Smart IoT solutions allow the EMS industry to monitor, manage, and control all aspects of their business.
EMS manufacturing companies need to secure and have complete control of the data to unlock the full potential of IoT. Additionally, the IoT ecosystem needs to be interoperable so that various systems can collaborate and function together. Investing in the right IoT devices is an easy way to keep ahead of the competition.Oakter is a smart automation business that manufactures high-quality IoT equipment and hardware for our business partners. Talk to our experts about all your EMS manufacturing challenges.