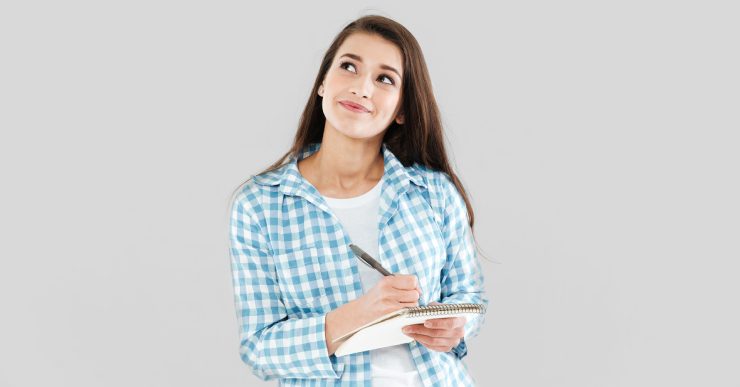 4 Things to Remember Before Buying Wireless Water Level Controller
In the modern world where water scarcity is a major concern, a wireless water level controller is a crucial investment for every home. It helps people save a lot of water with a minimal amount spent on buying the product. While many companies have evolved water level controllers functioning from a manual to an AI-based one, you have to be careful in making the right choice.
Before you understand the aspects to remember before buying a controller, let's pan out what is a water level controller.
What is a Wireless Water Level Controller?
This is a small device that helps you monitor the water level inside your tank and regulates the motor in terms of when it needs to be switched on and off automatically without any water wastage. The sensor starts the motor when the water falls below a particular level and it stops the motor when it's full or there is no water available in the pump. To keep your motor from overrunning you must buy the right one.
Benefits of a water level controller
By installing this controller you'll find that the water is at its appropriate level at all times. It automatically provides a good amount of water during the day and similarly an optimum level at night based on the usage. This keeps it completely optimised.
In times when you're preoccupied with work or you're out to buy some essentials, an automatic controller can help monitor the water level and operate accordingly even when you cannot. No more hassles or jumping out of your seat to switch off the pump.
You no longer have to take the burden of checking whether the water supply is running to fill your pump or not, you can just schedule it and it'll work on its own.
Another advantage of a wireless water level controller is that it helps save power. By regulating the water supply automatically, it limits the amount of electricity used. This conserves energy and also helps in reducing the cost of maintenance as there is no chance of overheating or pump burnout.
One of the most important aspects is that it uses ultrasonic signals to detect water tank levels and presents you with real-time updates about the water left and its consumption. Furthermore, it provides you with the status of the pump and the height of the tank to determine smooth functioning.
Before you set out to buy a water controller you have to consider certain basic and technological aspects which will help you out in picking the right one.
Things to Remember Before Buying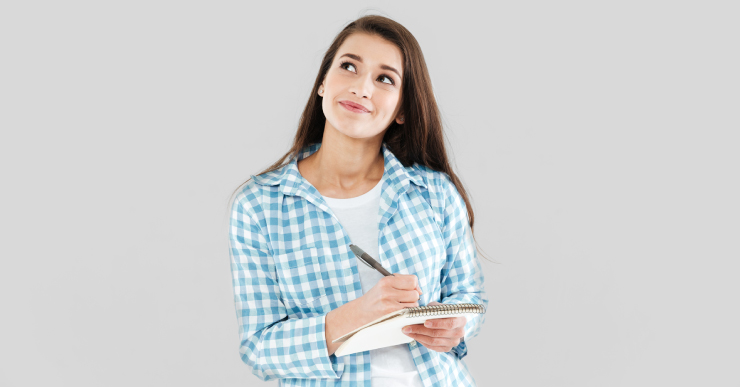 You'll find a variety of water controllers available in the market and making the wrong choice can damage your motor. Remember the following factors before making a purchase –
1. Dry Run Protection
It's advised to install a dry-run protected wireless water level controller because it prevents the motor from running when there's no water to pump. This particular aspect ensures that the pump runs for optimal time only. Look for a controller that has this particular feature as it will help keep the motor in a good shape for the long run. Without dry-run, it may not function well and might break down as well.
2. Type of Sensors
There are two types of sensors available out there and one of them is contact type, while the other is non-contact sensor type. Contact-type sensors are easier to clean, maintain and are highly durable. They're also of a low cost and sturdy. Non-contact ones are quite delicate, high in cost but they can last longer. Going into the technical aspects of both the sensors will provide a better understanding of the sensors.
A stainless steel contact type sensor with a sealed wire joint will have more life as it only requires refitting and reattaching only at a certain time. A well-designed sensor that is dependent on the internal circuit can be easily maintained and used.
There are different types of non-contact sensors like magnetic float sensors, ultrasonic sensor,s or float switch sensors. The magnetic float switch sensor is widely available, long-lasting, and maintenance-free. All of these vary in quality but provide you with the best functioning.
It's good to pan out all the information about these sensors and understand the features before finalising one. Despite the difference in qualities and cost, most advanced ultrasonic sensors provide you the exact tank level and continuous measurement.
3. Connectors & Switches
These parts of the water level controller and indicator system need to be of high quality and also long-lasting. Make sure the product is sturdy visibly and can survive for about five years. Read through the amp ratings and test the on/off switch before making a purchase.
4. Controlled with a Mobile App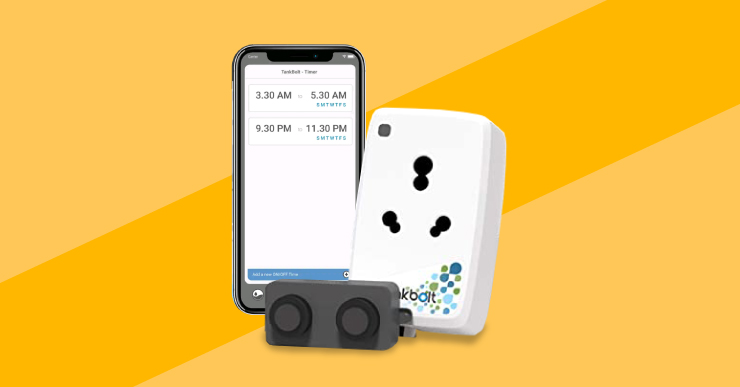 With the world moving towards smart homes and smart technology, it's only understandable that you buy a water level controller that can be controlled through your smartphone. Staying informed about the real-time water level on the mobile app and multiple people being able to control it through one application.
Oakter's – Tankbolt water level controller allows you to operate it through Wi-Fi and even through your voice devices – Google Assistant and Alexa.
5. Easy Installation
Ensure that the installation process is simple and easy for you to understand. Select a wireless water level controller which provides home installation service or remote installation. It should be built with state-of-the-art technology and shall be user-friendly.
A wireless water level controller is not only going to be beneficial for you and your family in terms of convenience and cost but also a great step towards saving water. If you've ever felt a level of concern about the amount of water wastage that happens at your home, this controller can be your first move towards saving it.
Now that you know all the things that need to be kept in mind before picking the right wireless water level controller, you can make a wise choice and pick one that makes life easier for you and ensures optimum water levels for consumption.
View this post on Instagram