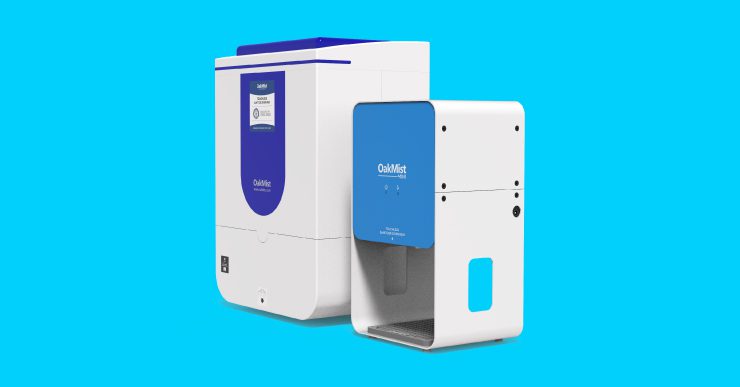 The Best 'Made in India' Sanitizer Dispenser You Should Consider Buying
Take a moment and think about how many things you touch during the day. Yes! A lot! Quite understandably, our hands become the best transport to transmit germs into your own body as well as to other people.
Lately, with the rampant spread of the highly infectious novel coronavirus, hand hygiene has become even more essential. Surface transmission is one way you can contract or spread the coronavirus. For example, you can get infected if you absent-mindedly touch your eyes, nose, or mouth after you have come in contact with a contaminated doorknob or desk. Has an infected person coughed on, sneezed on, or touched the same surfaces as you? You will never know! Therefore, disinfecting surfaces and your hands several times a day is an effective way to avoid infecting yourself and others.
At home, access to soap and water make it easier to practice hand hygiene. But it gets tricky in public places, where hand hygiene is even more crucial, and soap and water are sometimes hard to come by. In these situations, hand sanitizers are the best alternative.
Studies show that alcohol-based hand sanitizers that contain at least 60% alcohol are effective in killing the novel coronavirus. Hence, sanitizers have become an essential commodity in our fight against germs.
Since our hands can spread infection, it makes complete sense to make the whole hand sanitization process touchless, especially in public places.
So, automatic touchless hand sanitizer dispensers are the best choices!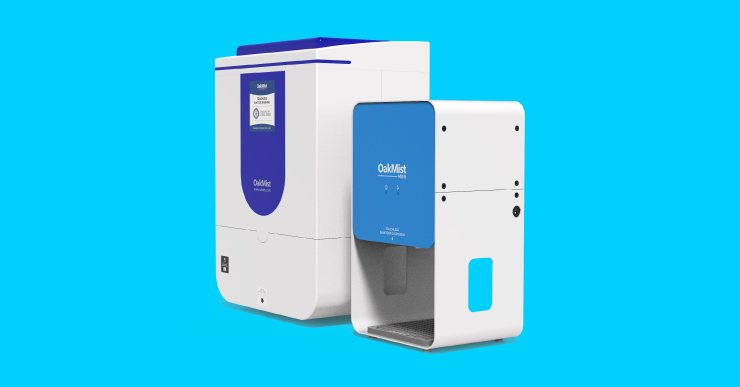 Touchless dispensers mostly run on electricity and some on batteries. When you place your hands under the nozzle, the ultrasonic sensor activates the machine which will then dispense a premeasured quantity of sanitizer. They are a convenient option as they do not need running water and can be mounted anywhere (near an electric socket).
Also, the whole set up process is as simple as install, plug, and play. There are many such economical 'Made in India' options available in the market.
In fact, our very own Indian Defence Research and Development Organization (DRDO) has designed a 'one of a kind' touchless sanitizer dispenser, in its relentless fight against the coronavirus.
https://www.instagram.com/p/CC54qZPJhfR/
OakMist Plus Touchless Sanitizer Dispenser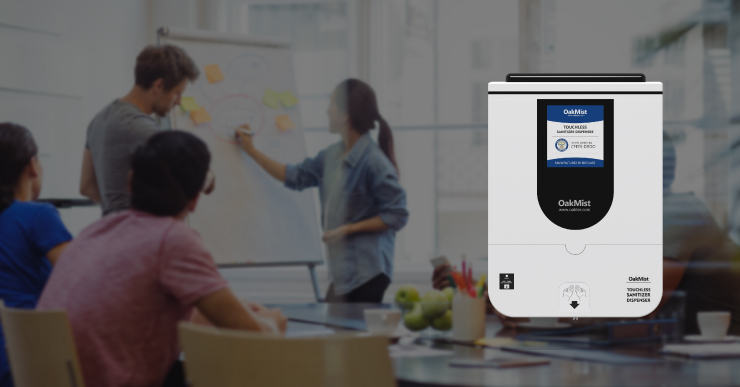 Germs thrive in places with high footfall. Hence, the Oakmist Plus fully automatic sanitizer dispenser is ideal for the entrances of schools, offices, airports, hospitals, restaurants, and other public places.
What makes this dispenser just perfect for busy places is its water-mist aerator technology. This technology was developed for water conservation which makes this machine an economical option as it avoids wastage of sanitizer. The wastage is minimised by dispensing liquid sanitizer, with high precision, in the form of atomised mist.
Key Features of OakMist
Any liquid sanitizer can be used in the dispensing machine.
The tank capacity of OakMist is 5 litres.
Every dispensing cycle uses 5 ml and the machine can work for 1,000 sanitization cycles.
The device is wall-mounted and can be simply plugged into a standard 220 V AC supply.
The dispenser comes in with voltage fluctuation and surge protection.
Checking the amount of sanitizer left in the machine and refilling it is very easy and can be done by just about anyone. The dispenser also comes with a built-in surge and voltage fluctuation protection.
Interestingly, it can be controlled through an app on a smartphone which also minimizes human contact with the dispenser.
The OakMist app allows you direct access to the sanitizing machine via mobile hotspot and lets you adjust its features like the amount of sanitizer sprayed, spray time, wait time, etc. all from your smartphone. It also recommends usage as per WHO guidelines. If you have any issues with the dispenser, you can also chat with customer care through the app.
The OakMist Plus Touchless Sanitizer Dispenser is the perfect addition to your arsenal in your fight against germs. Besides, nobody can resist putting their hands under an automatic sanitizer dispenser when they see one!
OakMist Mini Touchless Sanitizer Dispenser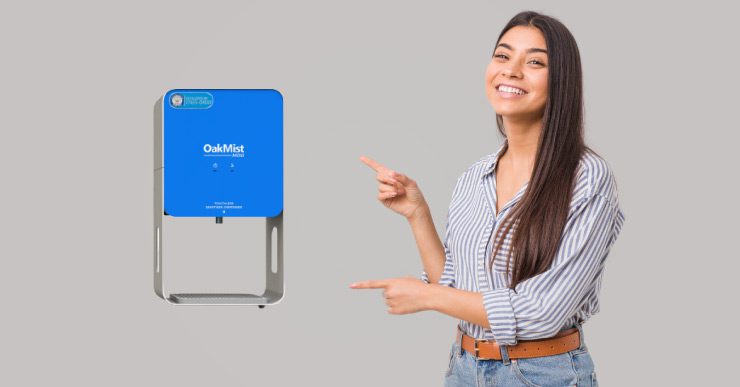 The OakMist Mini is the smaller sibling of the OakMist Plus. All the same features but a more compact and sleeker design, which makes it suitable for places with relatively lower footfall. It is ideal for the entrance of your home or small commercial establishment. You can choose to mount it on the wall or place it on your tabletop (it has a spill tray and mat which will prevent damage to your tabletop if you decide to keep it there).
Key Features of OakMist
The tank capacity of OakMist is 1.2 litres.
Every dispensing cycle uses 1 ml and the machine can work for 1,000 sanitization cycles.
The device can be wall-mounted or used as a table-top and can be simply plugged into a standard 220 V AC supply.
The dispenser comes in with voltage fluctuation and surge protection.
Any IPA or Ethanol based sanitizer can be used in this machine.
It does not take a technologically astute person to maintain this machine as it is very user friendly. A blinking green light will indicate when the sanitizer in the tank is about to get over. Refilling is as easy as pouring the sanitizer into the top using a delightful, collapsible funnel that comes with the dispenser (yes, they have thought of everything).
The OakMist Touchless Sanitizer Dispensers are small investments to make for a greater good. Keep yourself, your family and all those who come onto your premises safe with this beneficial germ-fighting equipment. Your health is literally in your hands!
Call us at (91) 75 75 04 05 06 or email at oy*@oa****.com to know more!