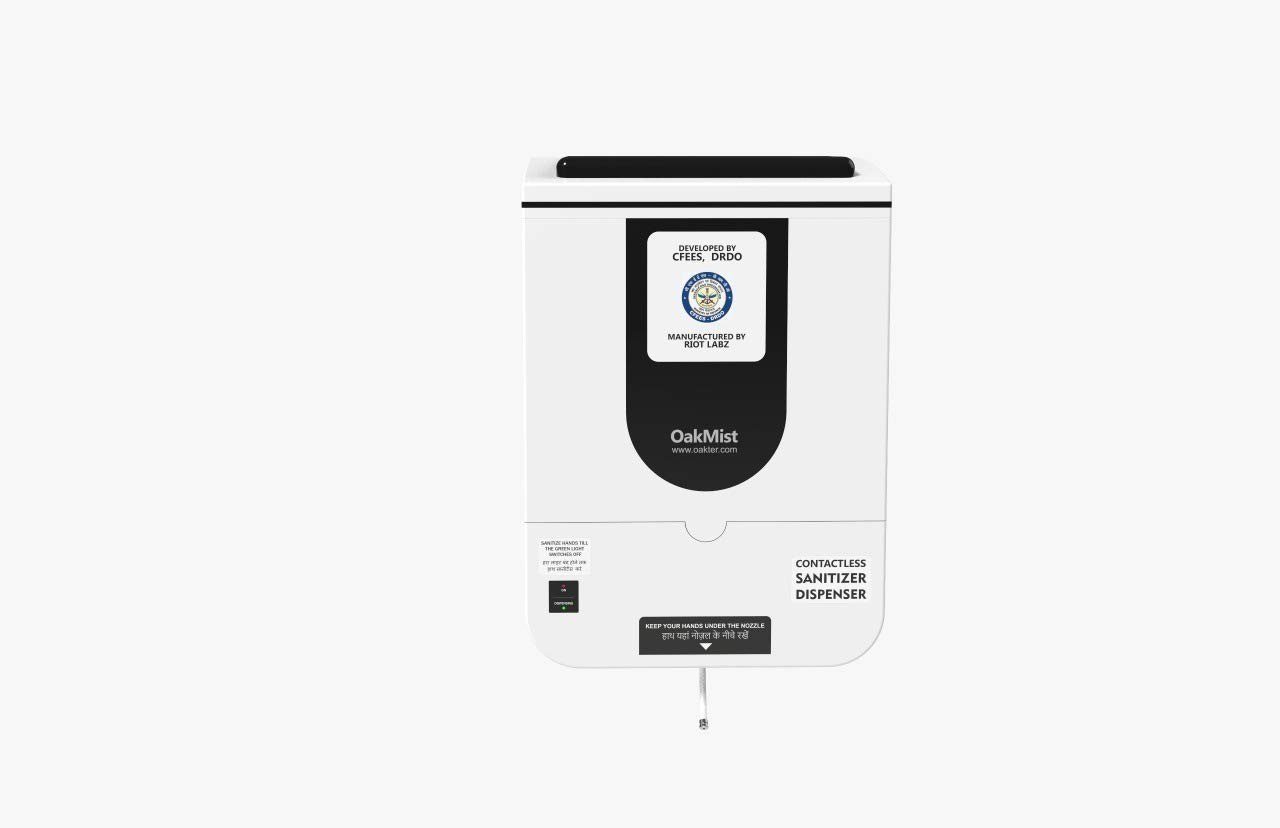 Where to Buy the Best Touchless Sanitizer Dispenser Online?
The healthcare sector is witnessing tremendous innovations in the wake of coronavirus which has deeply affected human life across the world. The highly contagious nature of the virus has spurred the demand for a vigorous hygiene regime for everyone. This includes wearing masks at all times while stepping out of the home and extensive usage of hand sanitizers every few hours or so.
This also led to the demand for touchless technology, which offers respite from the traditional sanitizer bottles that may be touched by multiple people and therefore, most likely to spread the virus rapidly.
Touchless sanitizer dispensers provide an excellent solution to this problem by helping people keep their hands sanitized and clean without any fear of contracting the virus. Given the high demand for touchless sanitizer dispensers, many companies have forayed into this market, giving consumers a variety of options to choose from. Here is a detailed guide on where to buy the best touchless sanitizer dispenser online.
Sanitizer Dispenser Features to Consider Before Buying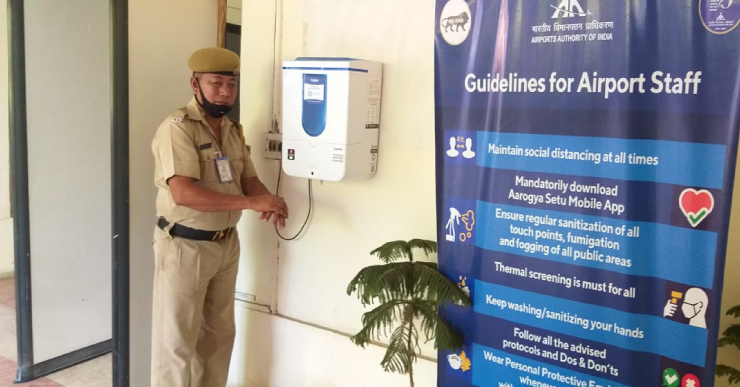 While there are plenty of touchless sanitizer dispensers available, it can get confusing to zero down on one that meets the exact requirements of different users and adheres to all the safety protocols.
Following are some of the factors one needs to keep in mind before finally making a purchase:
End-Use
A touchless sanitizer dispenser is a primary requirement outside all kinds of establishments. Depending upon the end-use of the dispenser, figure out which one suits best. For example, schools, shopping malls, coffee shops, offices and commercial spaces, hotels, restaurants, etc. are some of the places where the dispenser needs to be installed.
Before going in for the purchase, find out the end-use and accordingly go ahead. For example, in a crowded public place, a touchless wall-mounted dispenser is most suitable. But in a home, even a small table-top variant might suffice.
Price
Price is an individual concern and a subjective matter. The range of touchless sanitizer dispensers available in the market varies between the range of Rs. 4000 to Rs. 15000 and beyond. A decision needs to be taken depending upon the budget and requirements of the end-user. The available features and the capacity of the dispenser varies according to the price.
Capacity
Sanitizer dispensers are available in different capacities from 1.5 litres to 5 litres and even more. A residential setting will require a dispenser of lesser capacity whereas a college, hospital, or office will require a dispenser of at least 5 litres capacity to cater to the large inflow of population every day.
Design
Design plays a crucial role for many consumers even for sanitizer dispensers. A stylish space may call for a smart-looking wall-mounted touchless sanitizer dispenser, which blends with the rest of the design of the room and does not come off looking out of place. A hospital or an office shop may feel the need of a foot-operated touchless sanitizer dispenser, which can be easily transferred from one place to another.
Oakter's Oakmist Touchless Sanitizer Dispensers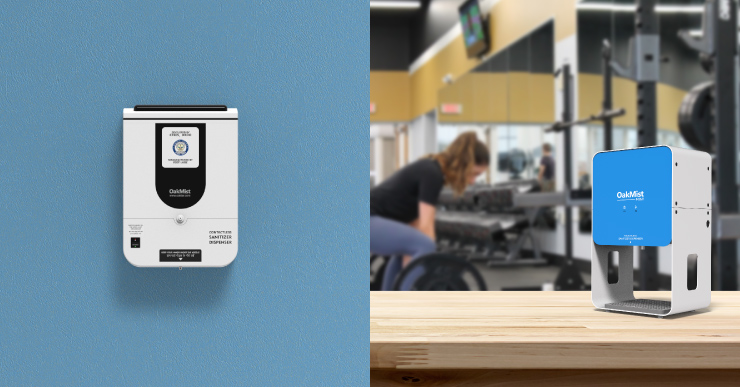 In an initiative to tackle the COVID-19 crisis, Oakter – a subsidiary brand of Riot Labz Pvt. Ltd has developed an innovative sanitizer dispenser in association with the Defence Research and Development Organisation (DRDO). This device is known as OakMist.
Oakmist sanitizer dispensers are completely touchless and come installed with ultrasonic sensors to operate without any human contact, thus eliminating the threat of any virus or bacteria. With an easy three-step installation process which involves fixing the sanitizer dispenser on the wall, filling it with sanitizer and simply switching on the plug, Oakmist offers an amazing way to sanitize one's hands minus any hassles.
Available in two variants, OakMist Plus and OakMist Mini touchless sanitizer dispenser. OakMist Mini has a capacity of 1.2 litres, is ideal for small families and settings that are not densely populated. On the other hand, Oakmist Plus Touchless Sanitizer Dispenser comes with a huge capacity of 5 litres which can easily meet the high requirement of places where there are more people such as offices, schools, hospitals etc. A single sanitization cycle sprays 4-5 ml of sanitizer on hands and palms, ensuring complete sanitization and the dispensers can work well for about 1000 hand sanitization cycles.
OakMist Plus is a commercial variant that is already being used at airports, many private and government offices, banks, shopping malls, temples, hospitals, and even at the offices of our honourable ministers. It is perfect for housing complexes as well.
https://www.instagram.com/p/CCdg9XGDd-S/
https://www.instagram.com/p/CCfR0nFHR5x/
The dispensers come enabled with two display LEDs to indicate on/off status and dispensing in progress. The front panel clearly shows the remaining level of sanitizer in the machine, helping one to refill the exact amount, without indulging in any sort of wastage. Moreover, the dispensers are compatible with all types of hand sanitizers available in the market and come with a manufacturing warranty of 1 year.
Where to buy the best touchless sanitizer dispenser online?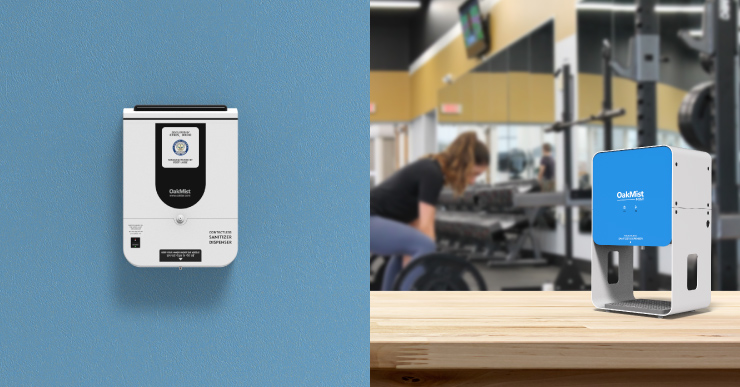 The online touchless dispenser market abounds with multiple options for consumers to make their choice. However, in order to establish the genuinity of the product, it is always advisable to make the purchase from the product's official website rather than from any third party websites or marketplaces. Alternatively, look for their official partner stores or their accredited trusted dealers. This is to ensure that the products are a hundred percent genuine which is a definite yes in case the dispenser is bought from the official website of the particular product.
As far as OakMist is concerned, we highly recommend buying from our official website in order to stay safe from any duplicate products or unauthorised sellers.