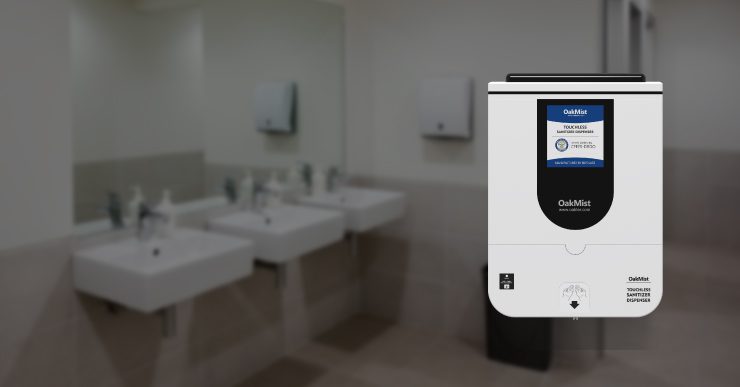 7 Best Spots to Install Automatic Hand Sanitizer Dispenser at Workplace
The year 2020 has seen a deadly virus pandemic. Experts have warned us that this is going to last until we develop an effective vaccine. Researches have also proved that the infections spread through physical contact among other ways. And throughout the day, our hands come in contact with a large number of things, especially at public spaces, which raises the chances of cross-contamination. So, the need of the hour is for us to keep our hands clean and disinfected.
With offices restarting, individuals will have to take care of themselves when they go out and maintain workplace hygiene during COVID-19 and even beyond.
Since the start of the pandemic, we have come to understand the importance of cleaning our hands. With this in mind, we know how employees have to use their hands while typing out reports, shaking hands with clients, using other office facilities, etc. So, in order to avoid cross-contamination, offices will have to make sure they use automatic touchless hand sanitizer dispensers and place them strategically.
Key Locations to Install Hand Sanitizer Dispensers
Given below are key places to install touchless hand sanitizer dispensers at the workplace.
Restrooms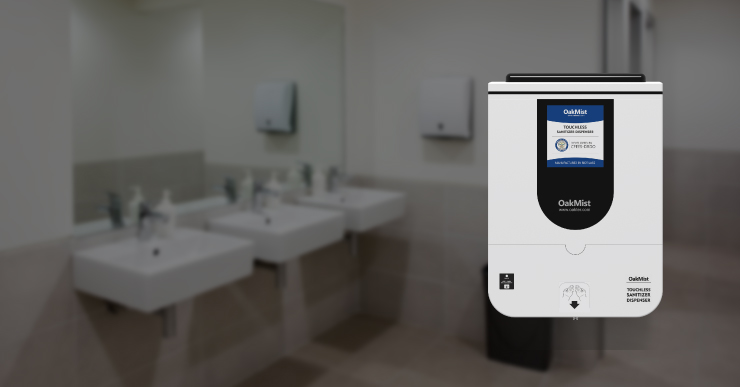 A 2016 Bradley Corp. study has found that out of 1000 adults over 67 percent skip the soap and rinse their hands with plain water. Almost 82 percent of respondents also said that they had seen others skip washing hands altogether. This research shows the importance of hand sanitizer dispensers in restrooms.
There are so many individuals who are in a rush. Installing sanitizer dispensers near the sinks makes the task of cleaning hands easy. Offices should place the dispensers near the restroom door so that it acts as a reminder every time.
Automatic OakMist hand sanitizer dispenser is one solution to this problem. It features an ultrasonic sensor that reduces human contact. The dispenser follows a mist-based technique that ensures the total cleaning of hands.
Entrances and Exits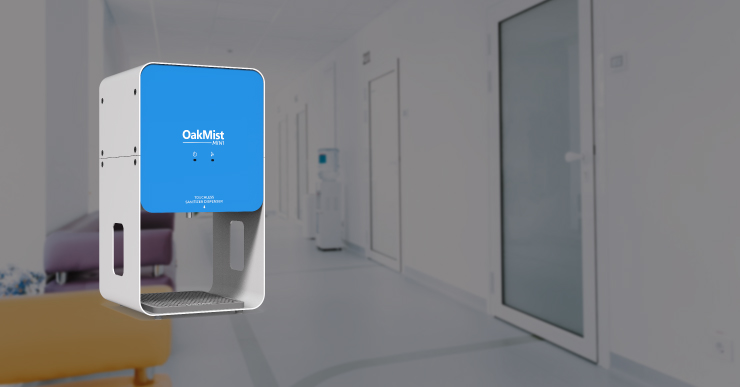 A single doorknob has the potential to spread diseases throughout the workplace. A new research says a virus from a doorknob can spread to around 40 to 60 percent of the workers within 2 to 4 hours.
So, it is crucial that everyone has access to hand sanitizers at the workplace, especially near objects that are commonly touched by everyone.
Installing hand sanitizer dispensers near the entry and exit points will be a great help in keeping people safe. Disinfected hands will no longer spread the viruses or infections inside the premises.
Cafeterias or Break Rooms
Cafeterias, break rooms, or food courts are the hub of germs and viruses. Food consumed with germs-ridden hands can easily infect you.
These are the most social places in an office; installing hand sanitizer dispensers in these key locations will make it convenient for people.
Using contactless sanitizer dispensers like Oakmist keeps your hands clean. It sprays an adequate amount on your hands and palms, ensuring full sanitization.
Meeting Rooms
Meeting rooms are usually packed with people. The occupants can be employees or clients, who come from different places. These rooms witness a lot of shaking hands or exchanging files and documents. So, every meeting room must have a touchless sanitizer dispenser like OakMist, and everyone should be instructed to sanitize their hands while entering.
Employee Desks
Employee desks are hotspots of germs and viruses. They spend most of the time at their desk, exchanging documents, eating and sharing foods and drinks. If any employee is infected, he/she coughs and sneezes, thus making the desks prone to germs.
There must be sanitizer dispensers on the desks or at least near the desks. People shouldn't have to go too far just to get their hands sanitized, especially after eating something or sneezing or coughing.
One of the best commercial hand sanitizer dispensers is by OakMist. It reduces chances of human contact, offers full sanitization of hands with minimum wastage. The dispenser has been developed in association with the Defence Research and Development Organisation and is CE certified. It is already used at many private and government offices, banks, and even at the offices of our honourable ministers.
Transaction Counters/Reception  
According to recent research, hundreds of microorganisms are found on bills and money exchanged at the transaction counters. Banks and other offices are prescribing the use of sanitizers after every exchange of cash or physical documents to avoid spreading germs.
It is vital that sanitizers are placed at the reception so that anyone who is going to use the reception area has their hands cleaned.
Elevators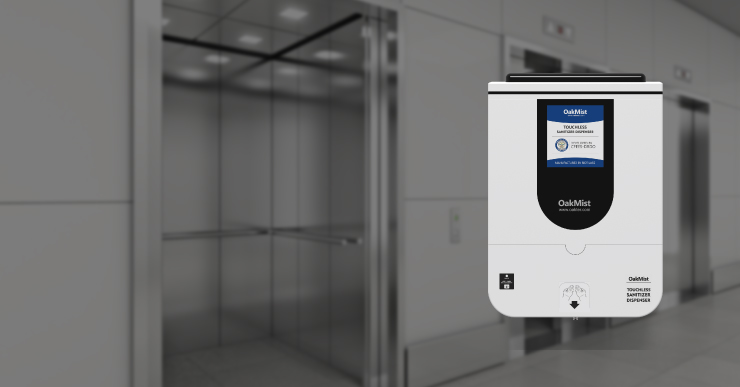 Hundreds of people use the elevators every day at a commercial place. It is something that can hardly be avoided. The same elevator buttons are touched by everyone, and even if one of them is infected, the rest can catch the infection too.
Hand sanitizers outside the elevators are as important as inside the office. It should be installed on every floor so that individuals can clean their hands before entering.
https://www.instagram.com/p/CEJs8N_JGJc/
Automatic hand sanitizer dispensers ensure precision and thoroughly disinfect the hands. For optimum safety, it is essential to install a hand sanitizer dispenser wherever there is a gathering of many people. Places given above are some of the areas that need special attention.
Every office has its corner that is the most social place and can become the reason for spreading diseases. It is important and also a duty of every office-goer to maintain strict hygiene as much as possible to avoid cross-contamination of germs, bacteria, viruses, etc. beyond this pandemic. So, these sanitizing protocols should always be followed.
Distribute pamphlets and posters that encourage hand sanitization at your workplace. Lead by example, so that employees can follow your footsteps.
Lastly, make sure sick people are allowed to take leaves as and when needed. And take care of the overall office hygiene by making workers, housekeeping, and other help services to maintain a high level of cleanliness.