Easy Steps to Select the Right EMS Manufacturing Company
No matter what the reasons are, it is a fact that many companies and original equipment manufacturers (OEMs) choose to outsource their electronics manufacturing services (EMS).
According to industry group Elcina, India's electronic contract manufacturing sector is expected to rise more than sixfold to $152 billion by 2025.
In some cases, profits and supply security drive the impetus since outsourcing can be cheaper than in-house manufacturing. But, in most cases, the right EMS partner can give you a better product from the customers' point of view.
Moreover, since EMS service providers are specialists in their field, their craft is of superior quality.
Regardless of the motivation, a company may come across the need to hire an EMS partner. Today we will talk about easy ways to find a suitable EMS.
How to Select the Right EMS Manufacturing Company
Here are seven easy steps to help you select the EMS that best fits your needs:
1. Delegate responsibilities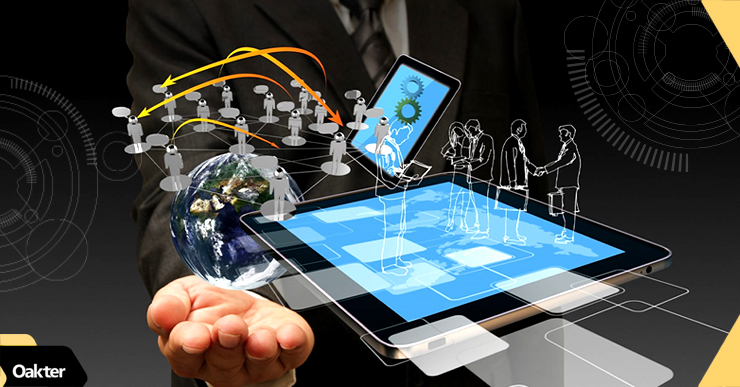 Since an EMS provider works in a complete factory setup, it is not possible for one or two persons to see and understand everything. Therefore, before looking for possible EMS partners, you must form an internal team and delegate responsibilities.
Once everyone on the team knows and understands their roles, you can start looking for a suitable EMS.
Within the team, assign responsibilities that correspond with the team's skills. For instance, your inventory management team can look into the inventory management performance of the EMS providers you shortlist.
Delegating responsibilities will reduce the burden on individuals and, at the same time, encourage those involved to pay attention to detail.
2. Send questionnaires
Sending questionnaires to every prospective EMS company is a smart way to filter through the ones that would not work for you. Make the questionnaire detailed. If an EMS provider is eager to work with you, they will put effort into solving the questionnaire.
Include all questions that will help you filter potential candidates. The questions need not be very complex at all times. Sometimes even the most straightforward questions can say much about an EMS company.
For example, if you want to know more about a few service providers, you can send them another round of questionnaires. What to send out in a questionnaire?
What are the payment terms?
What are the compliances?
How are the monitoring and reporting facilities?
What is the level of specialisation and expertise?
Where is the physical location?
What is the geographic reach?
What is the delivery schedule?
What are the delivery capabilities?
3. Make a tall longlist
Before proceeding, note that easy steps do not always mean quick steps. While making a lengthy longlist and evaluation will take time, it's not complicated.
The logic behind doing this is to get as many options as possible. Then, once you have the options and have estimated your expenses, you can narrow down on a few. That ensures you do not miss out on any prospects.
When searching for an EMS partner, make sure you use all your connections in the relevant field. Since many EMS providers also have an online presence, a digital hunt will also get you results.
Look for as many avenues as you can. Then, whenever you see a potential candidate, add it to your long list. Now, the next step is to trim it down.
4. Zero down on not more than 10 candidates
The whole point of making a comprehensive longlist is not to have to deal with a long shortlist. Once you have zeroed down on 4-5 candidates, you can investigate the ins and outs of the EMS providers. Here you have to employ your specialised teams. Each team has to look into one or more areas and create a report accordingly.
How you narrow down a shortlist depends on your needs and constraints. For example, if cost is a significant factor, you may have to keep some EMS companies out of the list.
The other significant barrier is logistics. If you feel that a particular EMS company cannot hold its supply, it will automatically be rejected. But before you make the final call, you must first visit the EMS company's site.
If it involves international travel, the expenses will add up. So try to zero down on less than 3 EMS providers and plan a site visit to each.
5. Plan a site visit
Planning a site visit is arguably the most critical factor that will affect your decision. While you can read a lot about a company and compare its stats and figures, nothing beats a site visit.
When you visit a manufacturing site, you learn about a company's culture. The working culture of a manufacturing unit is more important than all its stats and figures.
Visiting a site requires time and preparation. Rushing through a site visit is a terrible idea. You need to chart out everything. Most importantly, you must allocate responsibilities to everyone on the visiting team.
Once you are at the site, inspect every element independently. Do not settle for a formal site visit only. Talk to everyone from line workers to departmental heads. Note the things you like and dislike. Talk to the administrative heads as well and take note of their assurances.
After going through the site visits, you should be ready to make a final call regarding your EMS partner.
6. Make a final call
Making the final call regarding your EMS partner is difficult, but that's why you should do a lot of research beforehand. The finalists would be based on a lot of factors.
It's the result of your months-long endeavour, so you should be confident about your choice. However, if you are not confident, have one more round of meeting with leaders from each team. After that, the final call should be unanimously agreed upon.
Once you have made the decision, it's time to start a continuous process to ensure smooth operations.
7. Strengthen ties with your EMS partner
Settling a contract is not the end of the journey. You need to put continuous effort into strengthening ties with your EMS partner. One of the most important things is ensuring logistics are taken care of. If you can extend help to make the logistics smoother, it would benefit your EMS partner.
Finding the right EMS company is a long-drawn and challenging process. But if you follow these steps, you'll be able to tackle each challenge individually.
If you are looking for a reliable EMS company to outsource the production of hardware and gadgets, check out Oakter.
At Oakter, we work hard to regularly add new goods to our (and your) inventory that are particularly tailored for Indian users. As a result, our clients' goods enhance their experience and increase productivity.