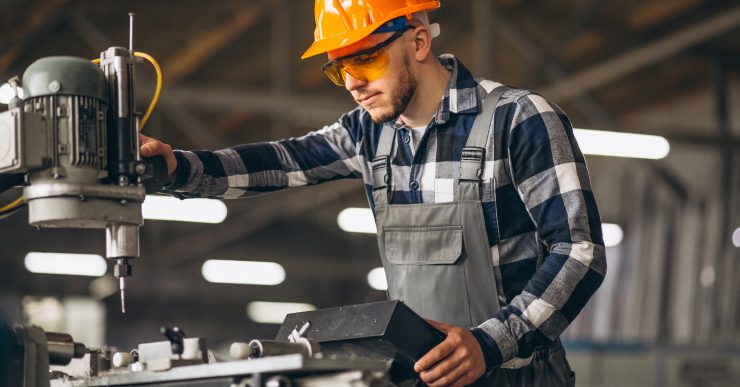 Why Are More Businesses Looking for Contract Manufacturing Services?
Outsourcing certain production processes to a third-party entity is known as contract manufacturing. A corporation may, for example, outsource the manufacturing of individual components for a product, which they subsequently assemble.
Many businesses use contract manufacturers to assist them in overcoming issues such as scalability, managing the supply chain and product development, among others.
If you are searching for the best ways to build trust and increase profits, a contract manufacturer helps you with everything from prototyping to delivering high-quality products to the market.
If you're planning to build an IoT or AI product but aren't sure if outsourcing is the best option, know that the world of contract manufacturing has changed. Nearly 37% of small businesses outsource at least one business process.
To better understand, here are seven reasons companies turn to contract manufacturers to expand their business efficiently.
7 Reasons Why Outsourced Manufacturing Services Are the Best Way to Expand Your Business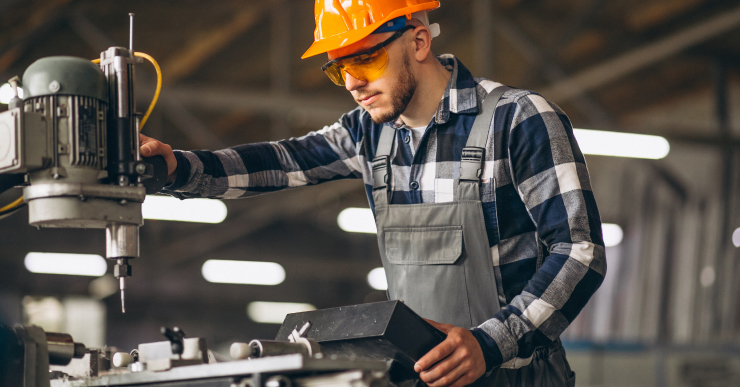 Contract manufacturers help organisations overcome supply chain interruptions by serving as a vital connection between components and completed items
Large organisations such as Apple and Google invest heavily in outsourcing business processes to stay afloat in today's highly competitive environment.
The below seven reasons will help you with why companies are trusting contract manufacturers to help them grow their company efficiently:
1. It increased efficiency
A contract manufacturer produces products more efficiently than in-house operations as they have experience and the right equipment.
For example, if you want to create a home automation product, you'll need experts, tools and knowledge about the entire manufacturing process. If you outsource the manufacturing process, experts and tools will be brought to you automatically.
An outsourced manufacturer streamlines the production process and eliminates bottlenecks. As a result, the product is up to snuff in terms of quality and usability.
2. A cost-effective approach to achieving goals
When developing a product, one of the main concerns is how to make it simple to use for customers while staying within the budget. When working with an in-house team, you may not have the necessary tools and need to hire external experts to develop a suitable solution for the business.
Outsourced manufacturing services help companies meet their goals while staying within budget by providing a comprehensive, cost-effective solution that includes hardware, software, services and AB testing among others.
In addition, the manufacturer handles the product's development, deployment, and management, which is a massive benefit if you're on a tight budget.
3. Builds product with the right tools and technologies
When you outsource manufacturing, your product is built by a team of experts using cutting-edge technology, resulting in the best possible product for your customers.
For example, you're working with a team of employees. One of the employees has trouble understanding how IoT works with 5G technology or needs assistance with an IoT platform like ThingsBoard.
In that case, you will have to purchase the tools and train the employee to get started. On the other hand, product strategists, IoT engineers, a flawless execution plan, and access to cutting-edge technologies are all available with contract manufacturers.
Your contract manufacturer understands how to optimise goods for local manufacturing processes and materials. They are aware of bottlenecks and how to circumvent them.
They also offer the experience and technical insights that come from years of servicing other clients like you and assisting in the success of their projects.
That kind of expertise and experience is difficult to reproduce, particularly for small and medium-sized businesses. The best part, contract manufacturing often gives you access to quality feedback from experts regarding your plans and strategies.
4. Creates efficient and risk-free products
Let's imagine a scenario where you've just released your innovative product called Heartbit—a cardiac monitoring smartwatch.
But upon release you find that they have a lot of hardware-issues and aren't performing as expected.
But since the device is out in the market, and people are already using it and facing issues, a boomerang of bad press and negative reviews on eCommerce is plaguing.
As a result, your profits are starting to dwindle. Customers appreciate perfect products that are flawless and highly capable in what it promises.
So, how can a contract manufacturer help in such a situation? Outsourced manufacturing services assist organisations in producing a high-quality product by conducting regular testing and utilising data analytics tools to identify and mitigate potential risks.
This makes the product error-free and enhances the user experience from the development stage.
5. On-time delivery
An in-house team assists you when you require a product within a specific time frame. However, there's a chance that a lack of knowledge or hardware or software issues could roll the product release date back.
You'll need a skilled team at each stage to ensure on-time delivery, including engineering, SOPs (Standard Operating Procedures), quality control, project management, and supply chain management.
A contract manufacturer has a team at each stage that ensures that all components and materials are available when needed to avoid delivery delays.
In addition, the project management team informs the organisation of any changes or delays that may occur, though these are extremely rare. The best part, contact manufacturers may also offer supply-deficit backup in many cases.
6. Increased customer satisfaction
When you build an IoT or AI product with a third-party contractor, their team will work with your team to understand customer needs and how the product enhances the user experience.
Contract manufacturers ensure that the product assists organisations in meeting their business objectives and customer expectations.
Outsourcing manufacturing can help organisations with fundraising, logistics, partnerships, and creating the right strategies to develop a quality product.
They allow you to track how the product is being used and how it is performing in the market, which helps understand how the product can be improved.
7. Peace of mind
When you delegate tasks to your in-house team, you must ensure that everything is completed according to manufacturing guidelines. In contrast, outsourcing manufacturing allows companies to focus on their core business without worrying about manufacturing issues.
Knowing that a professional team is manufacturing their products and everything is being done correctly following all manufacturing guidelines gives them added peace of mind.
Build Trust by Connecting With Outsourced Manufacturing Services
Technology, having a great product and improving the customer's user experience can make or break your organisation. It's crucial to choose the right contract manufacturer to build your smart product.
If you are someone who is looking to enter the world of IoT, Oakter is here to work with you to achieve your goals. Oakter, an intelligent home automation company, develops 100% Made in India products and specialises in developing innovative automation products such as smart plugs, WiFi universal remotes, UPS for WiFi routers, and many more. These smart products have made it simpler for people to get stuff done.
Oakter plays an essential role as a white label partner with companies that need help with IoT hardware or software manufacturing. So, if you are looking to give a smart gift to your employee or want to build an innovative product, connect with us!