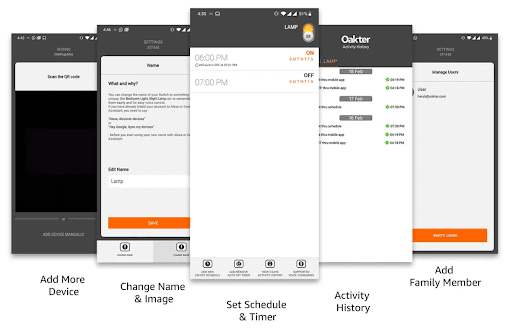 Smart Plugs: Market Opportunities and Growth in 2022
Many of you might not be using a smart plug as of now. The global scenario, however, is very different: In 2020, the global smart plug market was worth $1.76 billion. As we move further into the decade, this number will grow exponentially at a CAGR of 36.2%, to be precise.
But what is driving this demand? What is it that smart plugs offer that traditional plugs don't? Let's discuss these questions and try to find answers. But first, let's find out what a smart plug is.
What is a Smart Plug?
Any smart product in the post-smartphone era is directly connected to smartphones. This is because smartphones are the foundation upon which all other smart devices are based.
Among all smart devices, smartwatches have become very prominent. At its core, a smartwatch is a watch with advanced capabilities and, more importantly, is connected to your smartphone.
When using a smartwatch, you can control it from your smartphone and vice versa. With this principle in mind, let's understand what a smart plug is.
A smart plug is just like a normal plug in terms of functionality. You connect it to a socket and power different electronic appliances. However, smart plugs come in different power capabilities depending on your needs.
The key differentiator in a smart plug is its operability from a smartphone. You can power it on and off with a single click on your phone's screen. In addition, you can set schedules for the smart plug to switch on and off the appliances it is connecting with automatically.
However, one question remains: why is the smart plug market set to grow exponentially over the next few years? What is the gap it is addressing? Let's find out.
What is driving the demand for smart plugs?
In one word? Convenience.
All smart devices make lives easier. For example, a couple of decades back, it would be science fiction to imagine switching on your fans and lights without manually pressing the switch. Today, it is not only possible but widespread.
Smart plugs follow the same trajectory as any other smart device. It makes life easy and convenient. As a corollary benefit, smart plugs also promote safety and energy efficiency. For the climate change-conscious, energy efficiency is a crucial reason behind the popularity of smart plugs.
How smart plugs helps in saving energy
If you use a laptop or a smartphone, it is hard to believe that you have never overcharged them. Your device's system-on-chip and battery mechanism may prevent damage from overcharging. However, they do not solve the problem of energy wastage.
Let's understand smart plug's role in energy-efficient with an example:
Like most people, you would leave your smartphone to charge overnight. However, equipped with the knowledge that overcharging won't damage your device, you do not worry about keeping the power on for longer than needed. On top of that, waking up at midnight to switch off the power once your device is fully charged is an absurd idea.
Smart plugs sort this problem.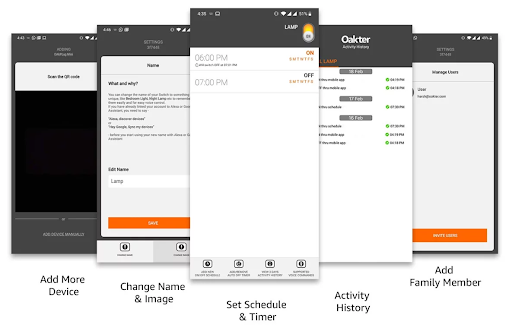 All you need to do is set a schedule and forget about it. For example, if your phone takes around 4 hours for a complete charge (it's possible to know from your device's battery settings) and you sleep at 12 AM, you can set a schedule to switch the power off at 4 AM. On top of that, you can automate the schedule to repeat daily!
While it may seem a trivial issue, it is indeed not. The energy consumption of your smartphone might be more than what you think it is.
However, smartphones are not the only use case for smart plugs; and there are several other electronics at home that may misuse power. Be it an induction cooker, a chimney, a geyser, an air conditioner, or anything else. Simply using a smart plug will prevent the overconsumption of energy in all home and industrial appliances.
The Future of Smart Plugs
When smartphones came into existence, we did not assume life would be impossible without them. There are more than 5 billion smartphone users in the world now. The future of smart plugs is connected to smartphones as well.
It's important to understand that smartphones are the central component of the entire smart home appliance ecosystem. As smartphones become more ubiquitous, so will other smart appliances.
Another factor that'll boost the demand for smart plugs in the future is the concern of safety. You can avoid electrical hazards mainly by having control over the power source—and with a smart plug, you can easily control the power supply and even schedule it.
As millennials become the majority of the world's population, the general proficiency in handling smart devices will increase. As a result, the demand for smart plugs will increase dramatically. Therefore, it is expected smart plugs will occupy a major share of the global plug market over the next decade.
Why do you need a smart plug?
You might not realise it, but a smart plug will change your life in amazing ways. The ability to simply ensure that your geyser never overheats or your electric cooking device never overcooks your food is a lifesaver. It will be challenging to go back as we get used to these amenities.
Over the next couple of years, all our household electrical appliances will turn smart. Be it your air conditioner or a simple LED bulb; you will be able to operate everything from your smartphone. Not having a smart plug will only make it more difficult to handle all your appliances in such a situation.
Oakter Smart Wifi Plugs
Oakter has two variants of smart plugs – OakPlug Mini and OakPlug Plus. You can use them remotely from any corner of the world and set detailed schedules. The Oakter Smart Wifi Plugs also let you turn any conventional electronic appliance into a smart device—an excellent way to repurpose that old table lamp or a TV. If you want a fantastic smart plug without burning a hole in your pockets, head over to Oakter now.