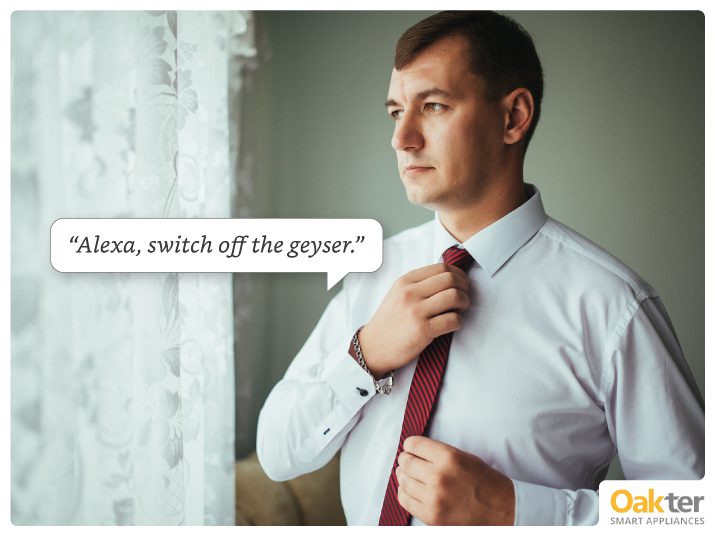 How Smart Plugs Can Make Your Life Easier and More Comfortable?
We are living in a time where everything around us is getting "smarter", both humans and machines alike. So, it is only natural that our homes and offices get smarter too, and one of the most effective ways to do so is using smart plugs.
A smart plug is an electronic wifi plug that can be controlled by using specific apps on your smartphones and/or simply by your voice using voice assistants like Amazon Alexa and Google Assistant. Thus, it doesn't matter in what corner of your home, office, or even the world you are in, you can control your electrical appliances with just a flex of your fingertip. This is the prime advantage that these smart plugs have over traditional, switchable power strips.
Reasons why smart plugs are indeed a smart investment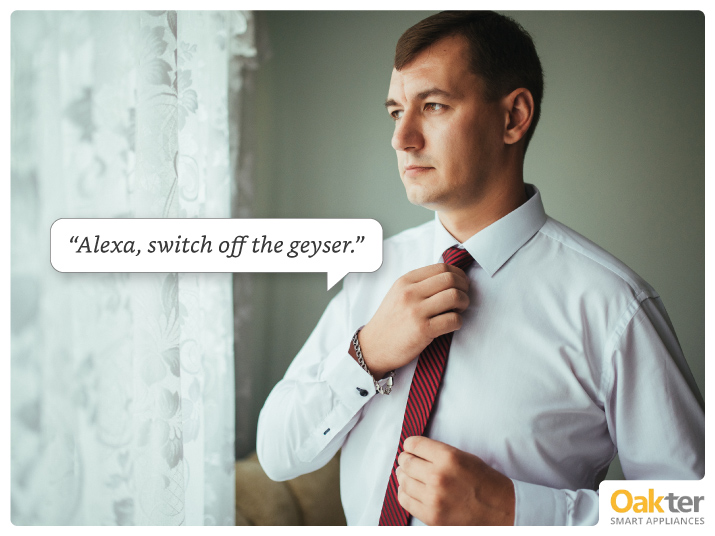 Now that we have understood what smart plugs are and how they work, let us dive into the reasons why they are one of the must-have gadgets that can make your lives more comfortable than ever.
Make your 'not so smart' appliances smart
Arguably, the biggest benefit of smart plugs is that it turns your traditional appliances into smart ones. Whatever regular appliance you connect with one of these plugs, can be controlled using a simple application in your smartphone. If compatible, you can also control it using voice assistants like Amazon Alexa and Google Assistant. This makes the smart plugs, though basic, one of the most cost-efficient ways to automate your home. This is because you don't need a separate smart hub for effectively using these plugs. Just plug the WiFi smart plug into your power socket, connect the desired appliance and you are good to go.
Save big on power bills
There might have been several instances when we had left home in a hurry and had forgotten to switch off one of our high consumption appliances like an air conditioner or a geyser. We only recall it when we are halfway to our destination. This is where smart plugs come in handy. In any such instance, as mentioned above, all you need to do is to turn off that particular appliance by just using your smartphone. It's that easy and it saves you a considerable amount in your next power bill.
Another convenient application is that you can power up appliances like air conditioners just before your return to home using your smartphones and can save a few bucks as there's no point in cooling up or heating an empty room. Moreover, you can also use the Oakter Smart WiFi Plugs to monitor your power usage efficiently. This way you can also manage the energy use by using easy scheduling options for all your appliances and thus save considerably on your next power bill. 
Keep your homes safe, secure & smart
Again, in the haste of going to work or anywhere else, if you forget to switch off any particular appliance that can be dangerous such as an electric iron or a geyser or a heater, there are chances that it may start a fire. So, in such cases, if you suddenly remember it while you are somewhere far away, you can instantly switch them off using your smartphone, if you have a smartphone-controlled smart plug connected to these appliances. Thus, these smart plugs, especially of superior quality like OakPlug Plus, prove to be effective saviours from potential fire hazards.
Apart from this, these plugs can be instrumental in keeping the burglars away while you are away vacationing somewhere. Using these smart plugs, you can schedule your lights to turn on & off from anywhere else in the world, as if you never left your home. This can effectively fool those notorious burglars.
Tackle vampire draw smartly
Vampire draw or vampire power is the energy that your appliances consume even while they are not in use or on standby. Appliances like ACs, heaters, computers, phone chargers, microwaves, etc. are some of the biggest vampire drawers. They can considerably affect your energy bill in a bad way.
Using smart plugs, you can switch these power-sucking appliances off when they are not in use, even if you're not present at your home. You can even schedule them to turn off when you don't need them in use. This way, you can save power and thus, have a sound, stress-free sleep at night.
Manage your children's screentime
In today's times, the sight of children playing outdoors is getting increasingly scarce. Television, computers, and smartphones have played a prominent role in this matter. High-end gaming consoles are no different. Needless to say, this is affecting children quite adversely.
Smart plugs provide an effective solution to this issue. Using these plugs you can efficiently manage the screentime of your children. You may establish a routine where appliances like TV and gaming consoles can be switched on during specific hours only. This can be easily implemented using the simple scheduling feature in smart plugs. This way it becomes easy for you to put a healthy routine into practice. This ensures your children finish their homework, get some physical activity, and proper sleep at night.
Thus, it becomes quite clear that smart plugs are one of the easiest and pocket-friendly options to automate your home. The benefits outweigh the price they come in. They not only automate the appliances connected to them but also save time, energy and enhance the safety and security of your homes. Few products in the automation market can accomplish that at such a price point. So, if you want to take the first step towards home automation along with saving time, energy, and money, visit our website Oakter.com to get the best-in-class smart plugs at the most competitive prices. Apart from smart plugs, we deal in UPS for WiFi routers, voice-controlled WiFi universal remote, touchless hand sanitiser dispensers, etc. All our products are 100% made in India.