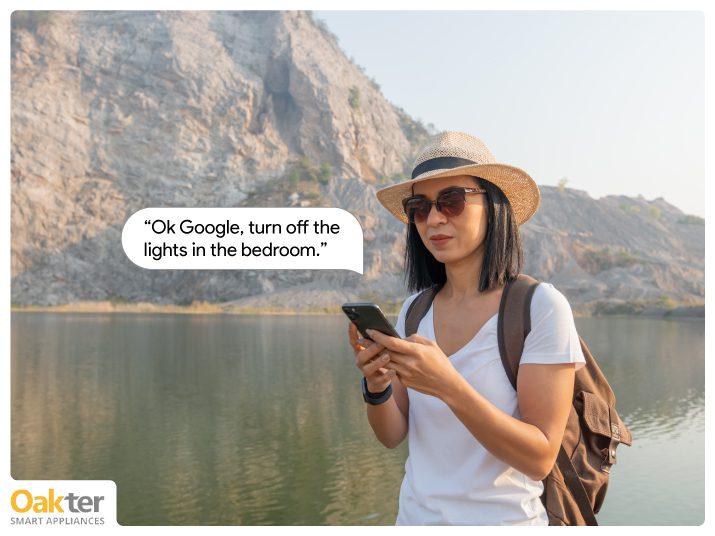 How Oakter Smart WiFi Voice Remote Controller Is Changing Our Lives
For most of us, the ultimate luxury would be to have a personal assistant who is constantly there to accept our calls, anticipates our needs, and acts when necessary. Artificial intelligence assistants, often known as voice assistants, have made this luxury attainable.
Voice assistants are little devices that can execute a range of tasks when given a wake word or instruction. They have the ability to turn on lights, answer queries, play music, and place orders on the internet, among other things.
Virtual assistants are people who work remotely and can manage a wide range of jobs. Voice assistants, on the other hand, are based on technology. As voice assistants become more powerful, their utility in both personal and professional settings is bound to expand.
According to Smartsheet, between 2016 and 2024, the market share of Technology will increase at a rate of over 35% each year.
History of Universal Remote Control
Under the brand name Magnavox, a man named Phillips introduced the first global remote in 1985. The first programmable remote control was released later, in 1987. CL9 designed it, and Steve Wozniak dubbed it the "CORE".
The structure, layout, and programming of this site have all evolved and grown over time. People interested in universal remotes, for example, learned in the year 2000 that they may be reprogrammed with a different interface for easier use.
With technological improvements, touch-screen remotes, firestick remotes, and, of course, universal remotes are now commonly available.
7 Reasons Why Oakter Smart WiFi Voice Remote Controller Is the Best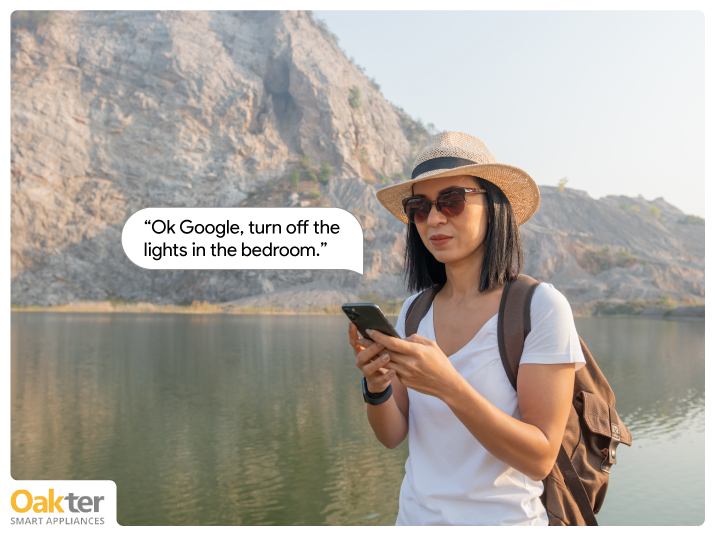 Imagine being able to operate any device with your voice and at your fingertips! In the following aspects, OakRemote is a gem of a device that can also make an amazing gift for your remote working teams:
1. Single Remote to Control All Devices
Often we have separate remotes for the DTH and the TV. This frequently causes misunderstanding and adds to the bother of keeping two batteries charged.
For example, if someone wants to turn on the TV to watch their favourite show, turn on the air conditioning, and have their kids utilise the music system in their rooms on the weekend, OakRemote is the single tool to take care of it all.
2. Save Money
All remote controllers require a battery, necessitating the purchase of batteries for all of them on a regular basis. OakRemote eliminates this need to stock batteries for multiple gadgets.
Imagine having to get out of your comforter to tune in to your favourite shows because the batteries on your TV remote have died! This is something OakRemote will make sure doesn't happen. It also promotes efficient energy use by making users more aware of the importance of turning off gadgets when not in use.
3. Control With Mobile App
OakRemote comes with a mobile app that takes over the control in a seamless manner. This will provide visible feedback on commands, resulting in a premium experience.
The app also provides a bird's-eye view of all linked devices and is a great tool for managing them all.
4. Compatible with Google Assistant and Amazon's Alexa
OakRemote is Alexa and Google Assistant compatible, which offers an extra degree of connectivity to all of your devices. This not only saves time but also improves the usability of the devices we already have in our homes.
5. Control from Anywhere
OakRemote allows you to control all of your gadgets from any location on the planet. For example, if one of your team members is on vacation and forgets to turn off a gadget, they can switch it off from wherever they are. Or say you are returning from a vacation, OakRemote can turn on the air conditioner and adjust the temperature of the room to offer you a pleasant welcome.
6. Convenience
Consider the case where one of your employees, after over a week, finally decides to exercise. Then they realise they need to go through some how-to videos on YouTube before getting started.
OakRemote comes in handy here, it will help them cast the video and even control playback at their convenience. And it can also be used to turn on the music system at the same time. Though at the gym, not everything needs to be tough.
7. Save Time
Procrastination and overworking are two sides of the same coin. Some employees have trouble unplugging from work, while others have trouble stalling.
OakRemote eliminates the need for several remote controls for each device. This will allow your staff to stay connected to all of their gadgets while also allowing them to intentionally turn off distractions without having to move a muscle.
5 Best Features of Oakter Smart WiFi Voice Control Remote
Why consider a global remote control with only the most basic functions? Look beyond the spectrum for those with more desirable characteristics. Oakter Universal Remote Control has cutting-edge, futuristic features that will be beneficial to you:

1. Voice Control System – Certain modern universal remote devices include voice control capabilities; for example, you can simply say the magic word and Alexa will play the movie or the song you want to hear. OakRemote is a smart remote IR blaster that can search for items using mobile and voice commands. In addition, you can use the remote to explore smart apps.

2. Wide Range – Look for one that has both RF (radio frequency) and IF (interface frequency) signals. It would have a greater range and be able to control the devices regardless of physical obstacles.
3. USB Port – Some of today's top remotes have a capability that allows you to set up your computer with the universal remote control. It assists you in operating new devices, irrespective of the format.
4. Touch Screen – Electronic commands can be entered into some remote controls. Look for ones that have an LCD touchscreen for operation. This will allow you to run programmes much more quickly.
5. Wireless Connectivity: It is really convenient when your remote can connect to the internet via Wi-Fi. You can check out the latest news, updates, channels, and upcoming TV series. If it is connected to your smartphone via an app, you can even use it while you're at work.
Make your life easy, seamless and wireless with our advanced Oakter Smart WiFi Universal Remote Controller. Click here to get it right now.