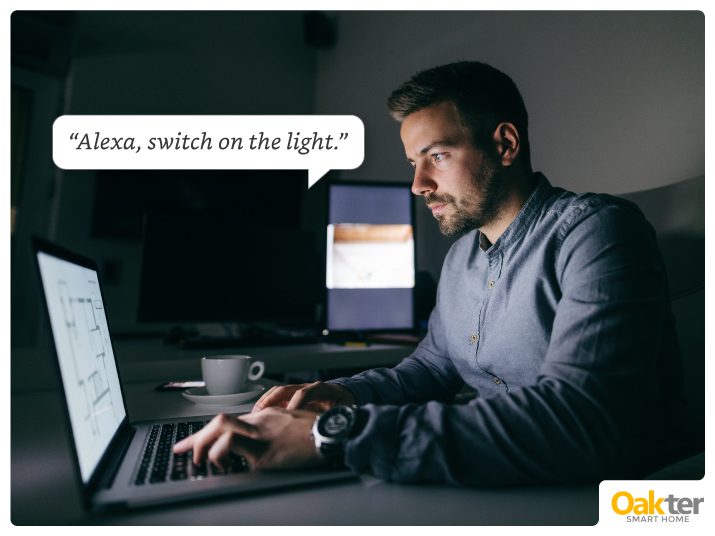 Seven Amazing Use-Cases of Smart Plugs We BET you Haven't Thought Of
Sometimes the mere task of getting up and switching off the fan can seem like a daunting task. Other times, you may wonder how nice it would have been if the geyser could have been turned on before you reached home.
In the age of intelligent devices, smart plugs are making newer interactions with the most mundane devices possible.  A smart plug enables you to control practically any device that plugs into a socket. Simply put, it converts every 'dumb' device into a smart gadget.
Here, we discuss how you can employ smart plugs for maximum advantage.
Seven Ways To Use Smart Plugs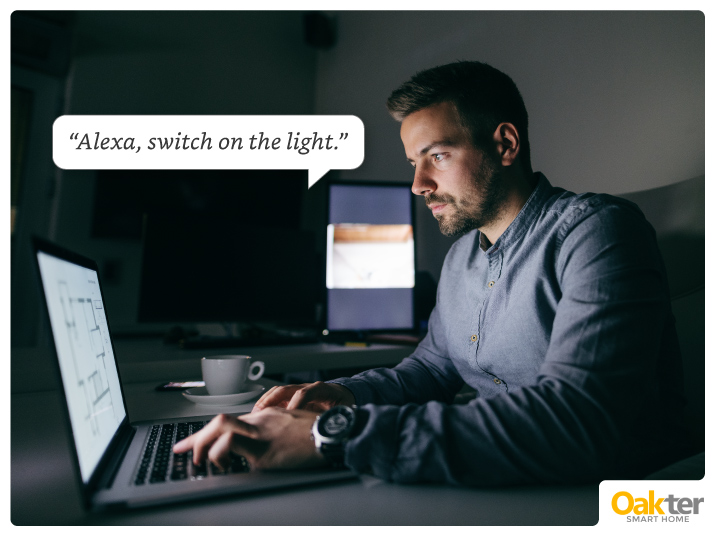 Don't get the wrong impression by the smart plug nomenclature and relate it with exorbitant prices. Smart Plugs are the best way to dip your feet in the next-gen smart home technology without breaking the bank.
1. Control your Devices On-the-Go 
If you are going on a vacation, even then, you can control the devices at your home that are connected with smart plugs! So you can feel secure knowing that you can monitor and optimise electricity usage even when you're away from home.
You can also turn on any device you want before stepping into your house using smart plugs, which is an advantage.
2. Regulating TV hours 
Smart Plugs usually come with a mobile app. This ensures you have total control over your TV and regulate watch time for your kids. Also, you can set the auto-switch on time for your TV so that you don't miss out on your favourite Netflix series binge-watch!
3. Dim the Lights 
Too tired to get up and switch off the lights? That's a piece of cake for a smart plug. You can switch off the lights without physically moving. Also, you can avoid stumbling in the dark by switching the lights on in the middle of the night.
4. Never Run Out of Batteries
Ever felt frustrated over the TV or AC remote running out of batteries at the most opportune moment? Smart Plug is a fantastic addition to your gadgets as it will help you operate your TV or AC without the hassle of constantly running out of batteries.
With a smart plug, you will always have complete control over the desired devices and save you crucial time and also money in the long run.
5. Coffee Before You Wake Up 
Alone at home and no one to wake you up and serve you morning coffee? No worries! Smart Plug has your back. You set the timer for your coffee maker to start brewing your coffee, even before you wake up.
Not only do you save those precious seconds in the busy morning schedule but you also have a refreshed day without missing out on your coffee.
6. Optimised Device Charging 
You charge mobiles, tablets, laptops, and other devices at home daily, often while sleeping overnight. However, overcharging devices can cause damage and shorten battery life.
Using smart plugs in combination with your chargers allows you to set the amount of charging time needed, removing the risks associated with overcharging while also saving electricity.
7. Rebooting WiFi Routers 
Wi-Fi routers are prone to crashing when problems occur, such as IP conflicts or overheating, causing your internet connection to go down temporarily. While this can be annoying, usually, these problems are easily fixed by rebooting your router.
A smart plug makes this even easier by allowing you to turn on/off your router remotely, which is especially helpful if it's kept somewhere hard to reach.
With various smart plugs in the market, it is best to go with a tried and tested brand—Oakter excels in smart home devices like smart plugs, universal remotes, and more.
OakPlug by Oakter
OakPlug is the smart plug developed by Oakter. It comes in two variants: OakPlug Plus and OakPlug Mini. The best thing about OakPlug is that it is compatible with both Alexa and Google Assistant. This is an added advantage that enables connectivity across devices and lets you operate them with simple voice commands.
The OakPlug is a robust product as it is built with a fire-resistant plastic enclosure. The cherry on top is the inbuilt protection against power surges, thereby reducing the risk of damage to the smart plug and your devices. OakPlug comes with a one-year warranty, too, which is the brand promise that Oakter delivers on.
Following are the robust features of OakPlug and why this is one of the best products in its category to try:
1. Smart WiFi Plug
OakPlug brings power to your fingertips and makes all the regular devices 'smart' by bringing them on your WiFi network. Thus you can automate all your devices that usually need manual operation.
2. Mobile Connectivity
OakPlug comes bundled with a mobile app dedicated to your devices. This gives you total visibility and control over devices and helps you in scheduling their working time. Thus you can optimise electricity usage and reduce bills.
3. Easy Setup 
With a few simple steps, you can convert your home into a smart home. There are detailed tutorial videos available on Oakter's website as well for your reference.
Why Go for Oakter? 
Oakter has been delivering tech-savvy products and aims to bring a premium innovative home experience for Indians. Oakter's Made-in-India products have been bundled with technology giants like Sony's offerings.
All the products are not only technologically proficient but can also serve as a practical gift. You can also explore corporate gifting ideas with Oakter products – amazing discounts available on bulk orders. 
All the Oakter products are plug & play and relatively easy to install. All of these offerings are competitively priced as well. You can browse all their products here.