Unique Festive Gifts for Vendors and Distributors: Why They Deserve Appreciation?
Vendors and distributors are more than facilitators of your business. They are as crucial as your business partners. And the foundation of this partnership should not be limited to financial transactions. They deserve as much of your trust and loyalty as your business partners do. Satisfied vendors and distributors mean satisfied consumers.
All businesses have a fair share of vendors and distributors who always hit their targets. They consider themselves a part of your company, and it's time you reciprocate that sentiment. Oakter brings you unique festive gifts for vendors and distributors to make them feel special.
Why Vendors and Distributors Are Important to You?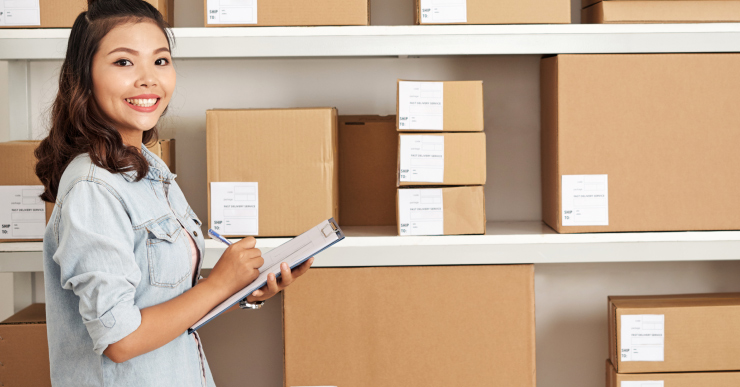 Maintaining good relationships and establishing clear communication with vendors and distributors helps you run your business smoothly.
Here we touch upon some critical factors that make strong relationships with vendors and suppliers indispensable to running a profitable business.
1. Launches and Strategy Executions 
When you make dealers and vendors feel they are an integral part of the organisation, they get as excited as you when you launch a new product or service in the market. They create the atmosphere on the ground and ensure your offerings get the desired response from the market.
Also, when you take your dealers and suppliers in the loop about your plans, they help you in market strategy executions. As they are more aware of the sentiment on the ground, they will assist you with market segmentation and fit in your offering where you can extract maximum returns.
2. On-Time Deliveries Of Quality Materials 
You as a business make promises to your customers of quality service and consistent delivery. All of this is possible when you have enough time under your belt and your vendors and suppliers are hitting the deadlines.
All the vendors and suppliers work with multiple manufacturers. When you have a good relationship with your vendors, they are likely to prioritise you over others. If there is a situation of excess demand, you need materials ahead of time. The chances are high they will entertain your request.
4. Customer Satisfaction
The classic method of maximising customer satisfaction that always remains relevant is the consistent delivery of quality goods and services. And as a business, you can't pull it off without the support of vendors and distributors.
It would be best if you had a constant supply of defect-free materials. That's why you need a good relationship with your vendors. They will make sure the quality of your orders remains consistent. And you can single-handedly boost customer satisfaction by keeping the promise of quality to your customers.
5. Enhanced Bargaining Power and Better Deals 
Consistency in business always yields excellent results. When you have good relationships with vendors and suppliers, you can always push them to offer discounts and deals that can shoot up your revenue.
Also, if you are consistent in your payment behaviour, that's icing on the cake. It enhances your bargaining power and puts you in significant positions to ask your vendor to offer special discounts.
At last, everything boils down to how you have been managing your relationship with your vendors, distributors, and suppliers. Suppose you haven't had any concrete vendor management strategy so far. Oakter's unique festive gifts for vendors and distributors this season are one of the most incredible opportunities to start working in that direction.
Unique Festive Gifts for Vendors and Distributors to Recognise their Efforts
You don't come by great vendors and suppliers every day. However, suppose you are lucky enough to be working with some great vendors/suppliers and distributors. In that case, it's time you recognise their efforts and lay the foundation for solid and loyal business relationships.
Oakter's unique festive gifts for vendors and distributors align with the needs of the standard business person today. Let's have a look at bundled offerings, perfect for bulk orders.
1. Mini UPS and Smart OakPlug Bundle 
In a world where ideas, information, thoughts, and assets are shared online, fluctuating internet could be frustrating for anyone. With Oakter's Mini UPS, you can offer vendors, distributors, and suppliers power back-up for their routers/modems. The gift bundle only gets better with Smart plug-and-play OakPlug, which automates any electronic device.
2. All-in-one Remote and Amazon Echo Dot Bundle
Oakter's all-in-one remote solves the problem of manoeuvring through many infrared remotes( AC, TV, Music System, and DTH etc.). It replaces all of them with a single intelligent remote, compatible with smartphones. The Echo dot expands the horizons of Oakremote by offering voice control operability.
3. Smart OakPlug Plus and Amazon Echo Dot Bundle
OakPlug Plus users can automate all heavy home electronics like Air conditioners and geysers. The Oakplug also offers smartphone controls. With Echo dot, OakPlug makes appliances operable with voice commands.
4. Smart OakPlug Mini and Amazon Echo Dot Bundle
OakPug is a very useful SmartPlug, allowing users to automate appliances like mosquito repellent, table lamps, and lighting. OakPlug Mini's useability goes up with amazon echo dot, making the device plugged into OakPlug controllable with voice commands. 
Oakter's bundled unique festive gifts for vendors and distributors align with the needs of every household. By sending these bundles, you send across a message that you care for them and consider them an essential stakeholder in your company. Subtle messaging and gestures go a long way in building solid relationships.
The festive season has already triggered. So it's time you make a move and offer your vendors and distributor partners a feeling of inclusiveness with Oakter's bundle gift hampers.
Reach out to us here for bulk orders and inquiries!