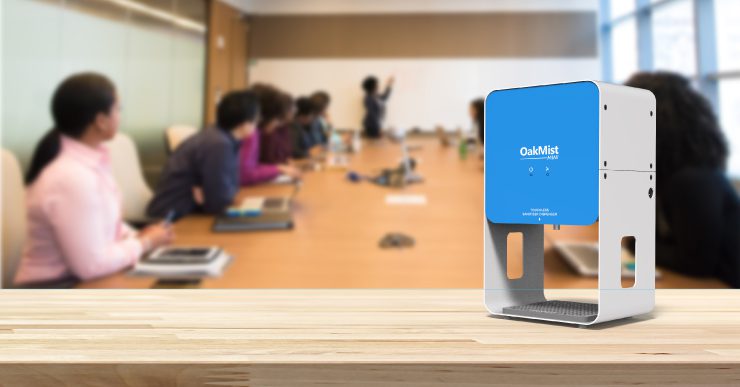 How Sensor-Based Hand Sanitizer Dispenser Can Establish Proper Hygiene in Workplaces
We have experienced a drastic change in our lifestyle due to remote working. The pandemic forced us to adapt to a new way of life. When we look at the basic ways to curb another variant of COVID-19, then hand hygiene plays a critical role. We have collectively realized the importance of hand sanitization. Here are some statistics about its importance.
Centers for Disease Control and Prevention states that teaching people about handwashing helps them and their communities stay healthy. It further states that handwashing can:
a. Reduce the number of people who get sick with diarrhoea by 23-40% in the world
b. Reduce diarrhoeal illness in people around the world with weakened immune systems by 58%
In line with this, the demand for hand sanitizer dispensers has seen a huge spike. Almost all public places have hand sanitizers installed now. Many residential and commercial establishments are using automatic sensor-based hand sanitizer dispensers as the go-to way of sanitizing their hands.
Also Read: The Truth About Contactless Sanitizer Dispensers in India
How Sensor Based Hand Sanitizer Dispensers Boost Proper Hygiene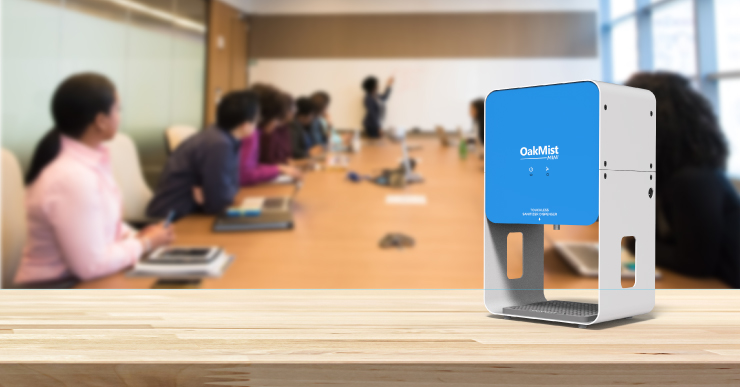 'Prevention is better than cure' and thus, it is wise to resort to the best way of evading various infections. As the majority of our time is spent at the office, installation of a sensor-based hand sanitizer can help in the following ways:
1. Improved Hygiene
Sanitizer bottles are touched by many people to dispel sanitizer on their hands. This increases the chances of disease-causing bacteria or viruses spreading from one person to another.
Automatic hand sanitizer dispensers are completely touchless which promotes hygiene. There is absolutely no contact whatsoever and all staff members can sanitize their hands without any apprehensions. People working in an office that have a sanitizer dispenser installed will be automatically healthy and definitely more productive.
2. User-Friendly
Employees may ignore using bottled sanitizer, which is the traditional way to sanitize hands. However, having a dedicated sanitizer dispenser is not only user-friendly wherein a staff member simply needs to place their hands under it and sanitizer dispels out automatically, it also encourages more usage. As a result, the chances of virus transmission reduces considerably.
3. Economical & Cost-Effective
Considering the huge number of people employed in office spaces, sanitizer dispensers come out to be a more economical option. The same amount of sanitizer is dispensed out every time it is used, which is not the case with manually operated sanitizer bottles as there is no uniformity.
This is also the reason why the same amount of sanitizer can last for two to three days more with an automatic sanitizer dispenser, as compared to normal sanitizer bottles. This ultimately adds up over the year, leading to increased revenues for the company.
4. Mass Sanitization
It is easy to guarantee an individual's sanitization. But when catering to many people, it becomes tedious to ensure 100% adherence to hand sanitization. Having a contactless sanitizer dispenser installed at an entrance and then exit points of your office can help sanitize a large number of people.
5. Safeguard Entry-Exit Points
It is important to note that offices have a regular walk-in/walk-out culture. Some employees may come in late calling it a half-day, some employees may step out for a meeting for an hour with a client, while some employees may simply step out of the building for a short break, depending upon the HR policies.
This results in a constant in-out scene, which cannot be avoided. Also, there may be more than one entry point in an office or two separate entry-exit points. Considering this, offices need to safeguard all these areas and install sanitizer dispensers at every such entry or exit. Failing to do so is inviting diseases indoors.
7. Cost-Efficient
Automatic hand sanitizer dispensers are not expensive. When it comes to calculating the cost of using the same per employee, it comes out to be marginal.
Obviously, the larger the organisation and the more the number of employees, this cost will be even lower. Essentially, it should be considered as a long-term investment in the health and hygiene of the employees.
Besides, automatic hand sanitizer dispensers attract minimal to low maintenance costs, making them a must-have for offices.
Also Read: Why Touchless Sanitizer Dispensers are Cheaper & Wise Investment
OakMist: A Perfect Sensor Based Hand Sanitizer
OakMist is Oakter's automatic hand sanitizer dispenser that is completely touchless and approved by the Defence Research and Development Organization (DRDO) of India.
OakMist can ensure a high level of hand hygiene in the following ways:
1. Less Human Contact
Every OakMist variant comes with a non-contact sensor that operates without any human touch. This eliminates the risk of germ contraction and thus, in turn, ensures that all your employees are shielded from cross-contamination.
2. Effective hand Sanitization
People may not use the right amount of hand sanitizer required to kill infection-causing germs instantly. But that would not be the case when an OakMist is around. The product is designed to dispense the right amount of sanitizer (1ml per spray) for every single use.
3. Intuitive Mobile App
OakMist comes bundled with a mobile app which adds another level of user accessibility. You can set spray time and wait time between sprays using the settings in the mobile app! The instructions and troubleshooting options are also available in the comprehensive app.
4. Easy Setup
OakMist has a robust design and is durable and sleek. It doesn't occupy a larger space, and you can have a minimal area near the entrance of your office dedicated to it. You only need a socket connection, and you are all set to use it.
OakMist touchless sanitizer dispensers are available in variants of 1.2, 5, and 10 litres.
Also Read: Traditional Sanitizers vs Touchless Hand Sanitizer Dispenser: Which is the Safer Choice?
Oakter is one of the pioneers of producing quality home automation products in India. The company has full-stack in-house extensive manufacturing capabilities. In addition, Oakter holds the reputation of working with tech names like Schneider electric, Google, and Sony.
All of the Oakter products are plug & play and relatively easy to install. All of these offerings are competitively priced as well. You can browse all their products here. For more information, contact Oakter today!