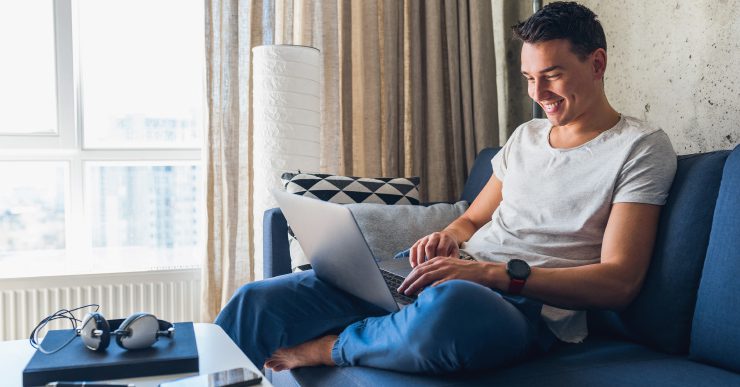 Use-Cases That Makes the Mini UPS the Perfect Device for Every Home
The UPS has been available since the year Y2k era, primarily to protect computers from current fluctuations and keep work running in the event of a power outage. Since then, times have changed, and we now have laptops, cell phones, tablets, and other devices that do not require a power cord to operate.
The devices have grown 'smart,' but in a power outage (which is still common in large Indian cities), they become useless paperweights. Not only that, a power outage might mess up a crucial Zoom meeting or a TV show you're binge-watching.
A mini-ups may be a solution.
What is Oakter's Mini UPS?
A mini UPS is a compact UPS system that supplies electronic equipment with uninterrupted power in the event of a power outage or voltage drop/surge to an unacceptable level.
Unlike a generator, a UPS provides power to devices promptly and without lag. And Mini UPS is the compact version of regular UPS.
Oatker's Mini UPS is a tiny device that gives 4 hours of backup time, which is a massive relief in a power outage at work. Furthermore, this doesn't come at a compromised speed as there is zero lag in switching time.
MiniUPS is available in two versions, one for 9V routers and the other for 12V routers. Both the MiniUPS and its derivatives provide the same value. Check this link to learn more about Oakter's MiniUPS.
Smart Features of Oakter's MiniUPS
The following are some significant features of MiniUPS:
MiniUPS has an intelligent battery management system that charges the battery automatically when the power is turned on.
MiniUPS can be set up for your device in under 30 seconds. For Wi-Fi Routers, Set-top Boxes, and CCTV, it's just plugged and play.
Backup time can last up to 4 hours, depending on the router's current consumption.
The Oakter MiniUPS is pre-charged and ready to use right out of the box.
Protects batteries from overcharging and undercharging while also increasing their efficiency.
Surge protection is included in the MiniUPS. This protects your WiFi router from damage caused by the current.
Application of Oakter's MiniUPS
The following are some use cases  of MiniUPS that make the MiniUPS the ideal home device:
MiniUPS can be connected to WiFi routers and modems to provide backup power in a power outage or surge.
Besides CCTV cameras, routers, digital cameras, MP3 players, Biometric systems, DVD players, and Bluetooth gadgets can all be powered by MiniUPS.
A MiniUPS can be used to charge a phone as a power bank as well.
How MiniUPS is a Perfect Gift for Employees?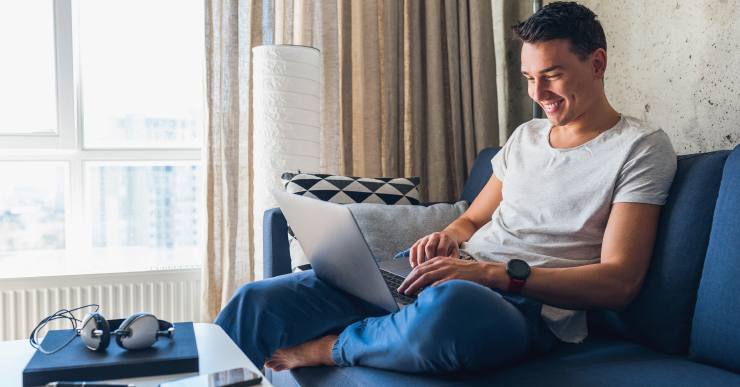 The name Mini refers simply to its size, not the myriad of functions and benefits it offers.
This gadget can be a lifesaver, especially for remote workers who need to stay connected to the internet.
The following are some ways Oakter MiniUPS can help employees be more productive:
Uninterrupted Video Calls
Random power outages are inconvenient and can substantially impede your productivity. With MiniUPS, your staff can stay connected online at all times and never miss important meetings or collaborations.
There have been many times employees may have been interrupted when paying bills due to a network outage.
When this happens, the user will have to re-enter all of their information, and the amount will most likely be deducted from their account. In such a stressful situation, MiniUPS will come handy
It's aggravating enough to be interrupted while downloading a critical file. And if it's a work-related file, the stress is amplified.
MiniUPS saves time and hassle by eliminating the need to switch to an often unreliable mobile hotspot in such a situation.
Children Can Attend Online Classes Uninterrupted
The post-pandemic lifestyle shift isn't only limited to grown-ups. Remote communication has also forced children to adapt.
As a result, in addition to protecting your employee's workflow, Oakter's MiniUPS will ensure that employees' children (if any) can benefit from the same.
Stress-Free Online Trading
Your staff may have engaged in online trading as a source of extra income. MiniUPS will come to their rescue in this situation, especially if they want to withdraw their profits.
A power outage during such a transaction could cost them the opportunity to profit.
Why Choose Oakter?
Oakter has been a pioneer in the application of technology to make daily life easier. Oakter's cutting-edge, Made-in-India products have been bundled with offerings from technology behemoths such as Sony.
MiniUPS is only one of Oakter's many products, and it's a big hit. You can see their whole product line here, including Smart Universal Remotes, Smart Plugs, and other gadgets.
If your company is looking for personalised gifts or employee recognition ideas, feel free to explore Oakter's entire range of innovative home solutions. For bulk orders like the MiniUPS, visit this page or drop an email at oy*@oa****.com