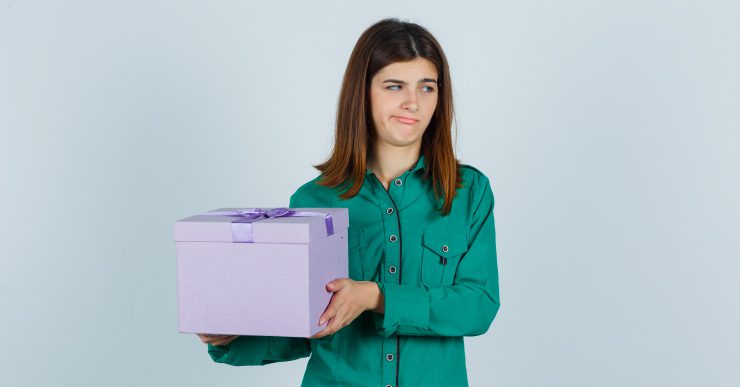 Four Corporate Gifts to Avoid in 2021 and Four Gifts to Give
According to the survey research published by Snappy, a corporate gifting and strategy platform, 9 out of 10 employees said they trust the leadership more when the organisation recognises them. In addition, 3 out of 4 employees said they work more sincerely when the organisation appreciates their efforts.
As the famous adage goes, it's the thought that counts. But in the business environment, just sending across the message that you as a business manager thought of your employees is not enough. It's essential when you are gifting. You send something that leaves a lasting memory and communicates how well you feel about them.
Businesses often send corporate gifts, which are problematic and leave a negative impression on employees' minds.
Four Bad Corporate Gifts that Organisations Keep Gifting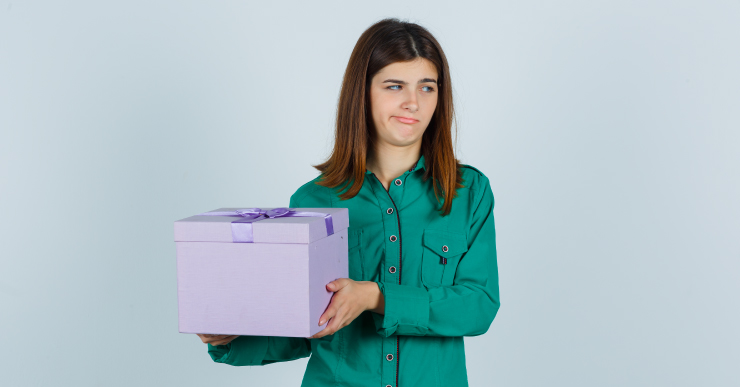 While the intention of giving a gift may not be wrong, what the gift communicates could be problematic. These are some corporate gifts you must avoid giving:
1. Branded Gift Vouchers
Brand gift vouchers are one of the worst corporate gifts to offer your clients and employees. Why? It often occurs that the coupon you give is not even sufficient to pick up even one product from that brand. It might sound a great deal partnering with a brand and placing bulk gift card orders. But in reality, it leaves a terrible taste for the receiver.
Let's understand how it transpires- for instance, you give a gift card worth 1000 INR of a clothing brand, and when receivers find out, even the lowest-priced item from the brand exceeds that value. It's frustrating for them, and your gift becomes counterproductive.
2. Polo T-Shirts 
Surprisingly large numbers of organisations love gifting Polo T-shirts with their logo on the chest. Yes, it's a good idea to promote brand exposure. But the probabilities of going wrong with size are very high, making them a very awkward gift for the receiver. Moreover, the recipient may not like to wear the t-shirt, given how personal fashion choices can be.
3. Stress Balls
A stress ball is hands down an awful choice as a corporate gift. Also, when you send it with your company logo, it can't get worse. It's like sending out an advance message: things are going to get stressful for you! A stress ball is one of the products people would like to buy themselves.
4. Mouse Pad
Many business managers still love to send mouse pads as corporate gifts, which is wrong and an irrelevant choice. Most of the mouses available in the market today don't need a mouse pad to function (unless working on a transparent glass tabletop). Also, people today like mobility while working, they don't like to sit at a place, so they choose laptops for work anyway.
A wrong gift is as bad as no gift or even worse. So it is advisable to avoid the options mentioned above for corporate gifting and find products having some utility for the receiver.
Four Excellent Corporate Gifts to Give in 2021 
These are some corporate gifts to give in 2021 that your employees will truly value:
1. Portable UPS for Uninterrupted Internet Connectivity 
In today's world, the Internet connects more people than transport does. The IT sector alone contributes more than 15% to the world economy. Therefore, any lag in internet connectivity means a modern person's world comes to a standstill.
Oakter's Mini UPS provides power backup to all modems and routers. It supports all wifi modems and routers running on a power range of 12 V to 3 Ampere, Offering power backup upto four hours.
2. Universal Remote for Smart Home Operations 
The concept of Smart Homes is gaining momentum in India. But there is a vast mass of people who believe home automation is a costly affair. Thus, they don't try to look for options, how they can automate basic home operations.
Oakter's Universal OakRemote With a single OakRemote at home, users can voice control almost all basic electronic appliances TV, DTH, Music System, and Air conditioners, making it a lucrative utility corporate gift.
3. Automatic Sanitizer Dispenser for Contactless Cleaning
Oakter also offers a range of automatic hand sanitiser dispensers developed with DRDO, Government of India. These devices come with built-in infrared sensors which facilitate touchless dispensing.
When viruses are creating havoc around the globe, incorporating technology to promote safe cleaning is the need of the hour.
Compactly designed automatic soap dispensers can fit in any bathroom, kitchen and office.
4. Smart Plugs to Automate Home Electronics 
Smart plugs look like regular plugs, but once you plug an electronic device into it, you can do extraordinary things-from voice controlling home appliances like AC and Geyser to scheduling mosquito repellent from smartphones.
OakPlugs are available in two variants: OakPlug Mini and OakPlug Plus. The former is to automate low voltage appliances.
About Oakter 
Oakter is one of the pioneers of producing quality home automation products in India. The company has full-stack in-house extensive manufacturing capabilities. In addition, Oakter holds the reputation of working with tech names like Schneider electric, Google and Sony.
Oakter understands business managers' urge to place bulk corporate gift orders. So, Oakter has excellent news for them. This festive season Oakter is offering handsome discounts to its corporate clients. To inquire more about the products and quotes, click here. 
Also, take some seconds to read our journey- How we got here and conduct our business!