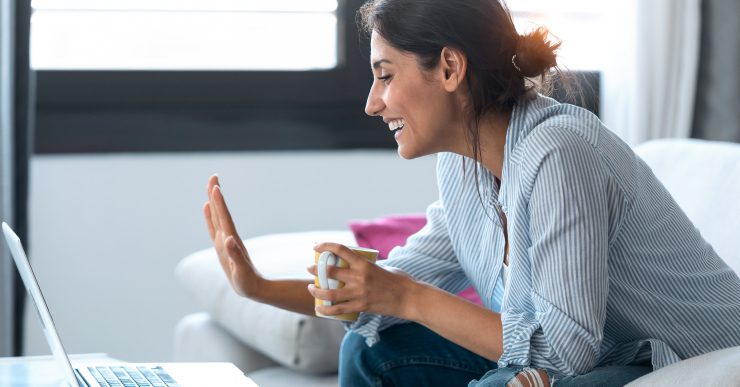 Gifts for Remote Employees for Fun, Team Building Activities
In the office, you're surrounded by your team. You spend 8 hours a day together every week — so team bonding naturally happens.
But, when the team is remote, team building, forming relationships, and maintaining the bonds of a physical workplace becomes challenging. The physical distance between workers can soon lead to isolation. The result, remote employees can end up feeling unsupported and disconnected from their colleagues.
This makes it essential to have fun team-building activities for your remote working team. To add a twist to the exercises, you can even opt for gifting them as a token of their participation. Let's explore it in detail.
Also Read: Corporate Gifting Trends You Should Expect in 2022
Fun Activities For Your Team To Indulge In
Your employees can get to know each other regardless of their location. There are many team-building activities you can try out, from spontaneous and straightforward games to very well-structured learning programs.
The following ideas can surely be of help to you:
1. Virtual award show
Who doesn't love an award show? A quirky show with a funny award category like 'Most Coffee Drinker' or 'Most Formal Employee' will surely make your team crack a laugh. Along with these categories, you can give the winners some practical and tech-savvy gifts which your team will really appreciate.
2. Good news show
Employers can host a non-work-related 'News Show' virtually, brightening up your remote working teams. As the term explains, employees share only the most gleeful news here.
It sometimes does get lonely when your team is working in silos and are miles apart from each other. So again, you can spice it up by arranging gifts for your employees to keep them hooked throughout the show.
3. Personality test quiz
It has become difficult for new employees to mingle with the existing team members during and after the pandemic. A personality quiz will help gauge the nature and perks of all your team members, which is exciting.
This will help you and your team members collaborate better and boost unity in your organisation, apart from having enough fun.
4. Daily pic challenge
The ' daily snapshot ' idea is a straightforward way to strengthen teams. Every day, encourage colleagues to post a picture of something, whether it's what they had for lunch, or the new apparel they purchased, or a cute photo of their pet, etc. This will make your team chats buzz with non-work-related stuff and keep them engaged regardless of their location.
5. Virtual book club
Books are great conversation starters. Hosting a virtual book club will give your team members various topics to discuss and open up reserved individuals who usually have their mics on mute.
You can let a different team member host every event, so everyone has a chance to show their organisational skills and their favourite genres in literature.
Gifts for your Remote Working Employees
After deciding on an event, the next important step is to have enticing gifts for your team to look forward to. To make sure the gifts are as unique as the events themselves, you can opt from the following products:
1. Company apparel & merchandise
A gift idea that works well, especially if the team is doing home office in different locations, is team company apparel! With custom team t-shirts, caps, sweatshirts, or hoodies proudly showing the company logo and a personal touch, you can design unique and pretty corporate outfits that your employees will use!
2. Universal remote controller
Nothing beats the trendiest gifts in consumer technology. So you can never go wrong by giving  OakRemote – a WiFi universal remote controller by Oakter. 
OakRemote eliminates the need for having separate remotes for every device. It comes bundled with an intuitive mobile app that gives complete control over devices like ACs, smart TVs, and more.
Also Read: What Makes OakRemote a Smart Gift for Remote teams?
3. Power Back-up For WiFi
Every device these days has a power backup except the essential gadget, i.e. a WiFi router. MiniUPS is yet another offering from Oakter aimed at levelling up our homes. 
Oakter's Mini UPS is a tiny device that gives 4 hours of backup time to WiFi routers and massive relief during a power outage during work hours.
4. Smart WiFi Plugs
OakPlug brings power to your fingertips and makes all the regular devices 'smart' by bringing them on your WiFi network. Thus, you can automate all your devices that usually need manual operation. 
OakPlug is a no-fuss, high-performance product. Hence it is made to plug and play! It tracks all the activity of connected devices. You can even add family members who can control the devices from their smartphones.
Also Read: What Makes Smart WiFi Plugs Great Corporate Gifts for Employees
Oakter has been at the forefront in delivering tech-savvy products to India's growing demand for years. Our Made-in-India products have been bundled with technology giants like Sony's offerings.
Along with the products mentioned above, all of Oakter's offerings are technologically proficient and can also serve as a practical gift for employees and vendors during holiday seasons.
In addition, you can also explore corporate gifts for employees and clients with Oakter products as they have amazing discounts available on bulk orders. Contact us today for an inquiry.