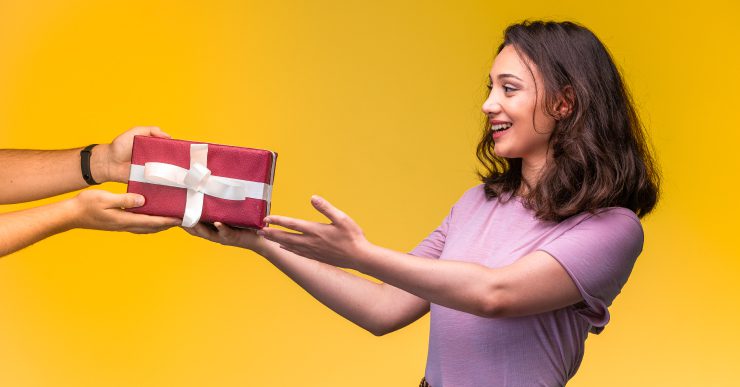 How to Choose the Right Corporate Gifting Partner
From employees to suppliers, customers, and resellers, corporate gifting is a great way to build relationships with your stakeholders. As a result, more businesses see the benefits of building strong relationships through small, cost-effective gifts that remind people that you value their contribution to your organisation's success.
When it comes to implementing your corporate gifting strategy, the determining factor of success isn't a gift alone but your gifting partner. You need a gifting partner to help you achieve your objectives on time, under budget, and secure high returns.
Also Read: Unique Festive Gifts for Vendors and Distributors: Why They Deserve Appreciation?
Criteria of an Ideal Gifting Partner 
Selecting a gift isn't enough to ensure your gifting campaign's fruitfulness, and we will narrow down some indicators of an ideal gifting partner.
The right gifting partner will help in gift selection and be advantageous in saving a lot of time and hassle. Following are some of those factors to consider:
1. Fit the Budget 
This is a no-brainer and an obvious factor before choosing the gift. Go for gifts that align with your allocated budget. An ideal partner will have festive bundles explicitly targeted for a corporate gifting campaign.
In such a scenario, it becomes easy for you to plan and have complete visibility of your budget throughout the gifting campaign and help you save in case of bulk orders.
2. Type of Gift
Although a gift is a token of appreciation and is given with goodwill, the nature of the gift has to be considered.
Most of the time, it is best to stick to practical and tech-savvy products that deliver value rather than a beautiful showpiece that will be collecting dust on your recipients' shelf.
For more on selecting the perfect gift for your remote working employees, give this article a read.
3. Brand Reputation & Competency
A good gifting partner shouldn't be solely reputed in delivery processes or packaging. Instead, they should be aware of the pulse of the market trends and be aligned with the corporate gifting culture.
Thus, it is an excellent practice to review various online outlets before concluding your partner selection thoroughly.
4. Variety of Gifts
The gifting partner should have options of products. Also, the number of options should neither be scanty nor be aplenty.
A good catalogue has just enough variety to help you in decision making and not confuse you. In some cases, the gifting partner would even advise you regarding the perfect bundle as per your requirement.
5. Delivery Conditions & Charges
Once you go ahead with a vendor, make sure to ask them about the delivery terms and conditions. Also, convey to them your time constraints and confirm the availability of volume if your number of gifts is high.
In case of a remote location delivery, check with them regarding the transport charges to avoid discrepancies during the execution phase of your gifting campaign.
Oakter is one such ideal gifting partner an excellent will spruce up your campaign and fit the above criteria perfectly.
Also Read: Best Office Employee Gifting Ideas for the Year
Gifts From Oakter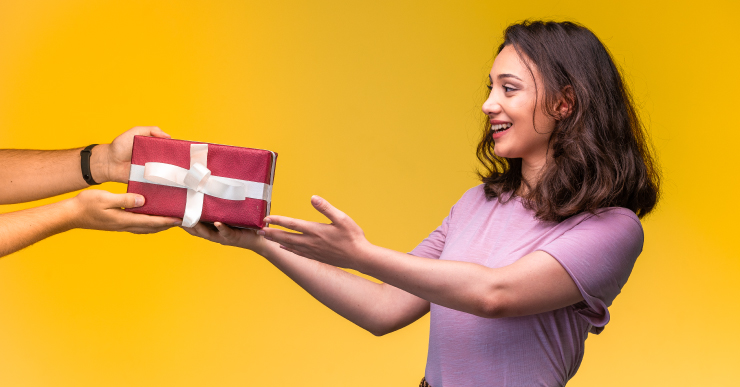 Oakter is a technology-driven company aimed at levelling up our homes with smart devices that provide luxury at an affordable price.
The best part is making an assortment combo of the following products to get a special discount!
1. MiniUPS
With the MiniUPS, users can enjoy uninterrupted power for their WiFi routers and modems during load-shedding spells. In addition, the Mini UPS is an ideal tool for sustained and continuous online meetings and video calls.
It provides a backup time ranging from 20 minutes to 2 hours, depending on your router specifications. Also, it comes packed with an innovative charging feature that ensures the device is fired up for subsequent use without you having to worry.
This MiniUPS will make an excellent and practical gift, especially for your remote working employees, clients, or vendors.
2. OakPlug Plus & OakPlug Mini
Gifting OakPlug to is like giving them a tech-savvy bundle of joy. OakPlug is an intelligent WiFi plug that helps users voice control all the appliances.
In addition, it has a mobile app to add family members, devices you want to operate, and even set a schedule and timer for the devices.
In addition, users can operate any other device connected to OakPlug. OakPlug comes in two variants: OakPlug Plus & OakPlug Mini. The only difference is in terms of power output, but both variants are equally robust.
3. OakRemote
OakRemote is an intelligent WiFi Universal Remote Controller. This little device brings all the power to control various devices at the user's fingertips.
With this all-in-one WiFi-enabled Smart Remote, users can command TVs, air conditioners, speakers, home theatres, music systems, and DTH set-top boxes.
Along with being a unique product, it also serves as a helpful gadget to have at home. OakRemote enables users to control devices anywhere. Another fantastic fact is that it is compatible with Google Assistant and Alexa too.
For a more detailed glance at the offerings from Oakter, feel free to visit this link. 
You can also contact Oakter for more information on these products, for bulk orders, visit this page or drop an email at oy*@oa****.com.