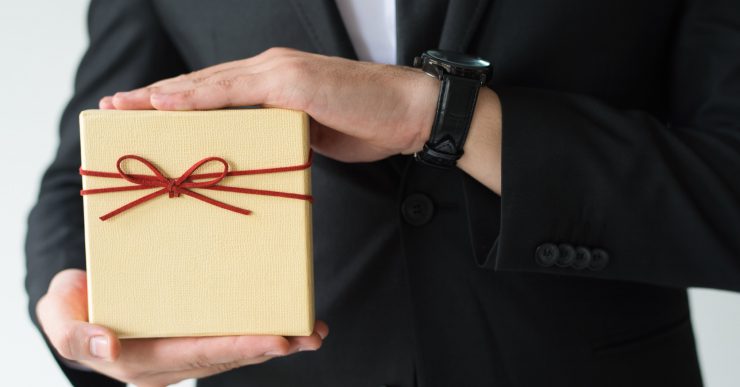 Five Ways to Bring Festive Spirit to Your Office (Smart Festive Gifts Ideas Included)
The festive season is here, and this is the perfect time to lift your team's spirits. And believe us when we say there are more ways to bring the festive spirit than throwing a usual office party. These activities are not only enjoyable but also beneficial to the team to boost their morale. After all, they must know, it's not all work and no play. So remind them that it doesn't have to be.
Five Ways To Bring The Festive Spirit To Your Office
Festivals are a great excuse to boost the spirit of your employees and remind them that time spent in their office family doesn't have to be cumbersome.
Following are some ideas to uplift your team spirit this festive season:
1. Thematic Decor
Changing up the look and feel of the workspace goes a long way in solidifying the feeling of freshness and giving up the festive vibe. For instance, as Diwali approaches, small initiatives like lighting up the space with some twinkling lights and decorative sticky notes on desks will help. In the same way, as Christmas comes, you can opt for other thematic decorations like stuffed Santas, tiny Christmas trees, and candy canes and put them on your employees' desks before they arrive the next day.
2. Gift Cards
Nothing better than getting attractive offers on their favourite brands. Gift cards are the best way to make your team feel valued and appreciated. Moreover, it gives them the flexibility to shop with their favourite brands without worrying about the cost. All you've got to do is to identify which brands your employees prefer (if possible) , make the gift card accordingly, or simply give away gift cards to buy on their own choice. And what can lift festive spirits more than shopping?
3. Quirky Competitions
The best way to brighten up the office atmosphere is by hosting a fun contest. A simple talent show where your employees showcase their hobbies is one of the ways to boost camaraderie. Or you can even arrange a movie-themed costume party where your team can dress up as their favourite movie character. The idea is to have fun.
4. Community Fundraising
Festive charity events not only help those in need but give you and your staff a sense of team spirit and generosity. You could organise a toy drive, volunteer at a food bank, or do baking contests to aid a charity.
5. Secret Santa Gifts
Set up a budget of your choice and collect money from everyone in the team to get a gift from one person in your office. Now, put all your team members' names in a pot, shake and let everyone pick one randomly. The name they pick is the one they have to surprise with a gift secretly.
If you are looking for something more practical and tech-savvy as your secret Santa gift, then you may look at Oakter's offerings.
Four Smart Festive Gifts From Oakter
 
Oakter, an Indian company, aims to bring power to your fingertips and provide you with an innovative home experience. For this festive season, we're offering special bundles of smart festive gifts for you to choose from:
1. OakPlug Plus + Echo Dot 
Imagine having seamless connectivity across devices like air conditioners, mosquito repellents, geysers, smart TVs, and more; all of this via a tiny plug! OakPlug does it all. To add further value to the robust offering, the OakPlug Plus is bundled with Echo Dot. This helps you take control of your home with not only your fingertips but also your voice.
2. OakRemote + Echo Dot
OakRemote helps you control all the devices in your home. Coupled with Echo Dot, it serves as a natural extension of an innovative smart home portfolio. Gift your team, vendors, and distributors the best-in-class gadgets along with a seamless technological experience in their own homes. With OakRemote, you can never go wrong in getting the best value for your money and giving a memorable gift.
3. MiniUPS + OakPlug Mini
Mini UPS is a power backup for WiFi routers and modems. Depending on your router specifications, it gives users a backup time ranging from 20 minutes to 2 hours.
This Mini package combines the practicality of the MiniUPS and the luxury of OakPlug Mini. This bundle of uninterrupted connectivity will ensure that your recipients have a robust internet connection and have complete control over devices.
4. OakPlug Mini + Echo Dot
OakPlug Mini is the smaller variant of OakPlug Plus (mentioned in point no. 1) but is packed with the same features. Both variants have surge protection so that frequent power cuts won't affect their functionality. This bundle is a good starter pack for an intelligent home universe, where you can add on more devices and interconnect them. Imagine having the air conditioner on and running at the temperature of your choice before you even get home! These devices make this a reality.
If you are exploring gift ideas for your vendors or distributors, give this article a read.
Why Oakter?
Oakter has been fixated on leveraging technology to deliver a hassle-free premium experience to your homes. We are firm believers of the fact that futuristic expertise need not be expensive. Oakter's Made-in-India, state-of-art products have been bundled with technology giants like Sony's offerings.
The bundles mentioned above are options for you to choose from and not to limit your purchase. You can also order the product of your choice in bulk quantities for a special offer price in case a particular product is right up your alley.
Apart from the mentioned products, you can also consider other home automation Oakter products, like the automatic hand sanitiser dispensers and water level controllers.
Feel free to contact the Oakter team and explore all their products today. In addition, you can connect with them to inquire about any product or feature that aligns with your interests.