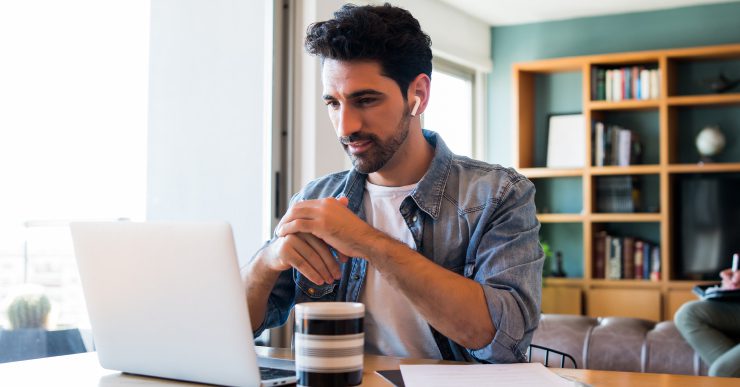 Eight Gift Ideas for Remote Employees to Work Smoothly
The idea of remote work has got a sizable success recently. The latest report by limeade says that almost 100% of former onsite employees have second thoughts about returning to work. So, the workforce is loving it. The industry-wide emotions are no different as well. As many as 30 top MNCs are already switching to long-run remote work. The likes of Amazon, Adobe, Facebook, and Ford motors are on the list.
When companies offer flexibility to work from home, they also expect stretched work hours, leading to potential burnout among employees. Then, the question begs here, how can employers strike the right balance between productivity and flexibility? One way to answer that is the age-old practice of showing empathy and care towards employees. Getting gifts for remote employees offers you the best chance to boost their morale.
Eight Perfect Gift for Remote Employees To Do Remote Job Easier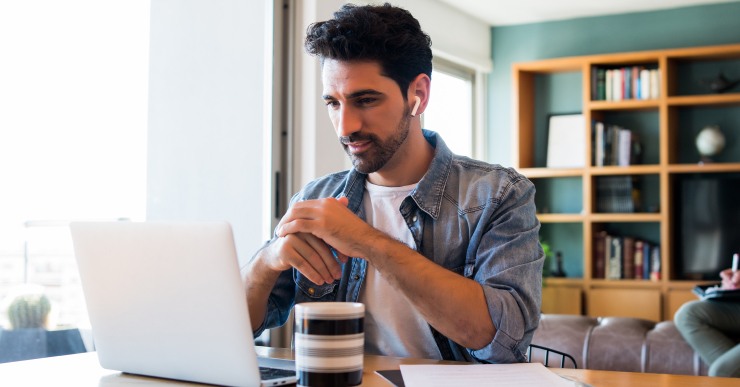 In one employee satisfaction survey, about 45% of employees said they feel valued when their company appreciates their work with gifts. 
This festive season, Oakter presents a fantastic portfolio of innovative electronics as corporate gift offerings, which significantly align with the needs of remote employees. So, let's have a look at these unique products, some standalone, some bundled, and their useability.
1. MiniUPS – A Portable Wifi Power Backup Solution
Nothing hampers productivity like a fluctuating internet connection. When a Wifi router is directly connected to an electric supply, it completes a cycle with every fluctuation. It disconnects, connects when electricity restores and takes up to a minute to regain internet connectivity.
Oakter MiniUPS is a unique, affordable solution to tackle power cuts. The MiniUPS offers power back up to four hours for routers (depending on the device). The device is portable, plug & play, and works with all 12V Wifi routers.
2. A Jodi of Mini UPS and OakPlug Mini
With this Mini UPS and OakPlug mini jodi (bundle), you offer your employees the dual comfort of uninterrupted internet connectivity and the option to automate an electronic appliance that they are too lazy to operate manually. Know more about Oakplug Mini later in this post.
3. OakRemote – Universal Remote Control for All Home Electronic Appliances
Homes often struggle with multiple remotes; different infrared (IR) remote control TV, AC, geyser, DTH, music systems, and similar devices. Hence, this list of gifts for remote employees would be incomplete without this product. OakRemote is a unique WiFi device that replaces all IR remotes with a single Wifi remote.
The OakRemote gives users the flexibility to control all their electronic appliances from their phones using Oakter Smart App or voice commanding virtual assistants like Alexa and Google from one place.
4. A Jodi of OakRemote and Echo dot
The jodi of Echo dot and OakRemote is an even more special gift for remote employees. With this bundle, you offer your employees the joy of voice automation. They can voice-automate their entire home and get rid of conventional IR Remotes. Moreover, the usefulness of Amazon's Echo Dot is well known and it makes an excellent gift for remote employees. But, more importantly, employees stop the fistfight of individual remotes in their homes.
5. OakPlug Mini – A Smart Wifi Plug for Low Power Appliances 
OakPlug Mini (ref. point no. 2) is a smart wifi plug that runs with the Oakter mobile app and virtual assistants like Alexa and Google Home. With Oakplug Mini, one can automate any electronic equipment requiring power up to 1.3 KW. Users can easily automate electronic devices like (mosquito repellent, bedside lamps, room bulbs, etc.) which are very much a part of daily life.
Also, users can set timers, schedule on/off times for devices using the Oakter Smartphone app. OakPlug Mini is easily pairable with both popular virtual assistants from Alexa and Google.
6. A Jodi of OakPlug Mini and Echo dot
The Jodi of echo dot and OakPlug mini is more exhilarating; it offers users the comfort to voice-automate any daily use of small electronic equipment. In addition, they get to choose from a myriad possibility to automate their immediate surroundings for ease of access.
7. OakPlug Plus – A Wifi Plug for High Power Appliances  
The OakPlug Plus has all the features and functions that OakPlug Mini has, but the significant difference is its ability to power heavy electronics.
With Oak Plug Plus, users can automate heavy electronics like air conditioners, geysers, and water heaters. In addition, the Oakplug supports electronic appliances requiring power up to 3.6KW.
8. A Jodi of OakPlug PLus and Echo dot
The Jodi of OakPlug Mini and Echo dot is special, just like the bundle mentioned in point no. 6. With this piece of tech at their disposal, your employees can voice-automate any heavy electronic equipment. Can it be AC? Can it be a Geyser? It can be anything.
Why Oakter?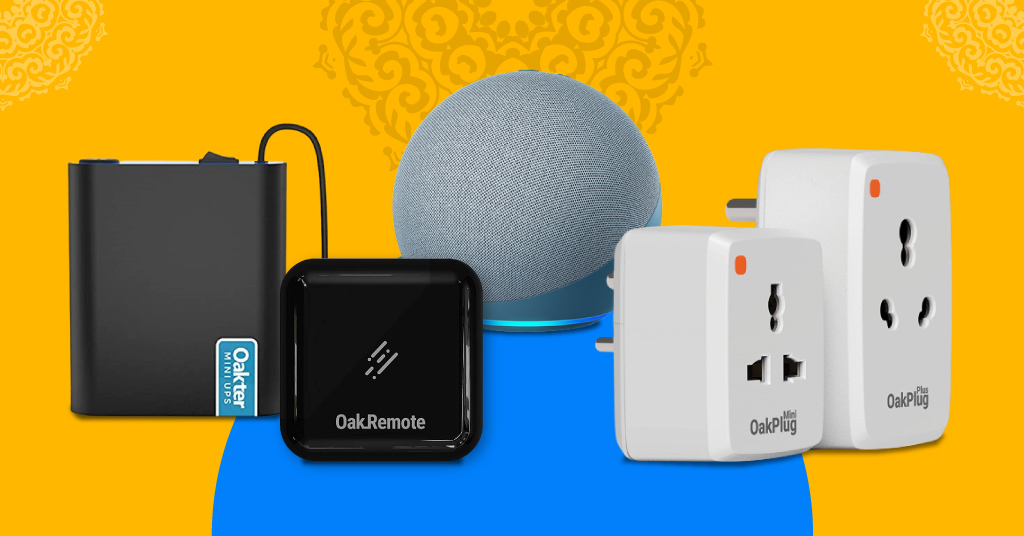 Oakter is a smart-home launch partner of Amazon and has a high-end in-house manufacturing facility. Having in-house manufacturing enables Oakter to build quality products and offer them at affordable prices. Oakter also has a history of working with research bodies like DRDO, which allows it to offer high-tech covid safety products like touchless hand sanitiser dispensers among others.
Also, the industry leaders like Sony have trusted Oakter; their flagship TV, Bravia, comes bundled with Oakter's product. You can read more about the company's journey to become a market leader in Wifi Universal Remote here.
Firms big and small struggle to cope with the economic impact of Covid-19, says Vineet Nayar, Former Ceo, HCL.  So, It's a good time for companies to become employee-centric, and best to start with offering them encouraging gifts that make their remote job easy. Contact Oakter here to place bulk orders and get special discounts.