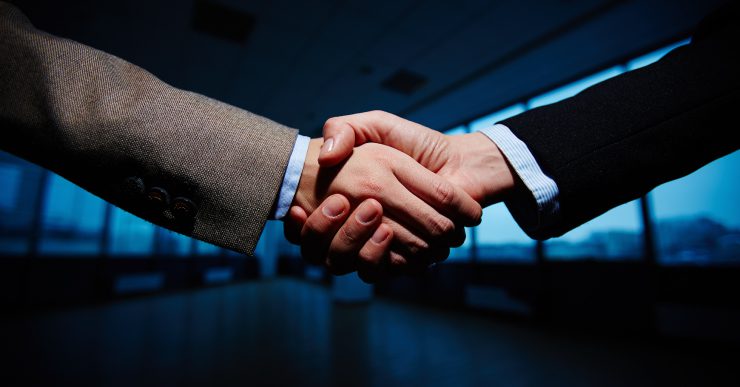 Explore Contract Manufacturing with Oakter
Every company has its unique strengths and dominant aspects of its business. But no matter the mastery, there still lies some loopholes at some points. To overcome that, companies diversify operations, which, in turn, costs them tons of capital and resources. Moreover, there always looms a grim possibility of incurring losses and ultimately bankruptcy. However, there is a way to avoid a bottleneck situation, termed 'Contract Manufacturing'.
It is as simple as outsourcing the problematic part of your process to a trusted partner and saving yourself from the hassles of it. There are many benefits of 'contract manufacturing', but success depends upon choosing the right partner. Here's all you need to know to make the right choice.
Benefits of Contract Manufacturing 
Reducing operational frictions and offloading the hassle of manufacturing are just the most apparent benefits of contract manufacturing. But trust us, the results seep down deeper, and for good:
1. Time Saver
Opting for contract manufacturing saves you a lot of time. From resource onboarding to purchasing state-of-the-art equipment for your production, everything is taken over by your third-party partner. This saves a huge chunk of time which can be better utilised in other areas of your business.
2. Cost Saver
You can save a lot of money by letting a third-party manufacturer handle the production process. This is because you don't have to invest in expensive land and machinery for production. Another plus point is the savings from not having to worry about wages and salaries of the workforce.
3. Increases Scalability & Flexibility
Once you partner up with a company, you have the freedom to scale your production based on the market response. For instance, if you were producing 100 units in a day and the next day you realise the demand has surged, you can quickly churn out more than 1000 units without batting an eyelid. This is a tremendous amount of freedom and control you can have over your business operations that in-house manufacturing may not allow.
Also read: Seven Unique Festive Gifts for Vendors and Distributors to Keep them Contended
4. Optimum Utilization of Resources
Continuing on the point of scalability comes at a cost. If you must increase the output, you will have to put in more equipment, skilled staff, technicians, etc. But opting for contract manufacturing eradicates this hassle, and not to mention the costs. Your third-party partner will take care of staff recruiting, procuring new machinery, and ensuring your business expectations are met. This will result in optimum utilisation of production capacity and labour.
5. Collaborative Brand Value
Teaming up with a trusted contract manufacturer makes you share their brand value and reputation with your customers and vice versa. It is a natural marketing value creation that is a boon of contract manufacturing. This bolsters the need of choosing the correct partner from the get-go and aiming for a long-term collaboration.
How is Contract Manufacturing with Oakter Different?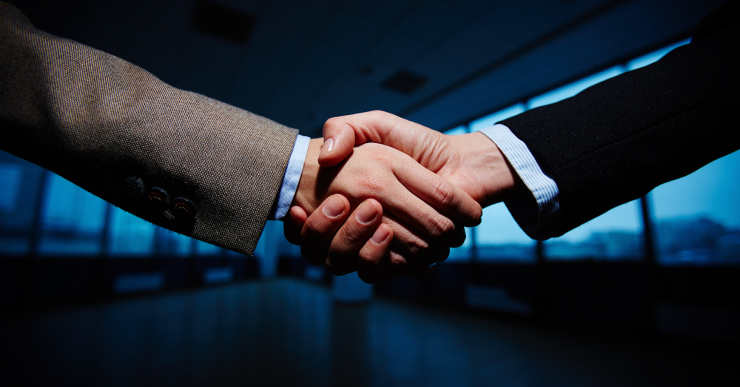 If you're looking to enter a sustainable, zero-risk innovative electronic business, Oakter can help. The company produces quality smart home devices, along with products of network infrastructure.
Oakter can handle everything from defining hardware specifications to product installations and customer support. Here's all you need to know about contract manufacturing agreements.
As your trusted contract manufacturing partner, Oakter can do the following:
1. Hardware Specifications & Prototyping
Oakter believes in grasping the exact requirements for any project. Only after a thorough understanding of your product expectations, they decide on the best hardware configuration for optimum performance at the right cost.
Developing a prototype is crucial before directly launching a product. Oakter is competent in 3D printing, vacuum forming, and metal forming. Hence before the desired launch, you will have a complete overview of the iterations of changes your product has gone through. This will make you more confident about your product and help you have a robust launch.
Also read: Corporate Gifts for Employees: 7 Practical Gifts That Employees Will Love
2. Cloud Software Development & Mobile App
Oakter has a strong backbone in establishing robust back-end servers and mobile apps for products. As a reference, you can explore their smart home products using this link. This support from Oakter will give you total control of the product and help it be on par with the latest technological trends.
3. Certifications
A product has to go through a vast number of tests to get valid certifications before launch. Oakter has you covered here as well. All your products are tested in third-party labs to receive credentials like BIS for the Indian market.
4. Scalable Manufacturing & Field Deployment
Oakter has large assembly lines with IOT based manufacturing processes that help scale the production process on the fly. Oakter uses the latest automation technology throughout the production process and ensures top-notch quality control.
Moreover, Oakter doesn't desert you once the product is ready for launch. They offer both field deployment as well as product installations. The results: you, as a business owner, won't be overwhelmed with customer feedback or suggestions as Oakter even handles customer support.
With such a wide spectrum of services, you can never go wrong with choosing Oakter as your partner in the production journey. To back up the claim, Oakter's Made-in-India, state-of-art products have been bundled with technology giants like Sony's offerings.
Oakter is currently offering attractive offers on their smart home devices, so, if you are looking for an employee or vendor gifting campaign, then do explore this link. And for collaborating with Oakter or even exploring the aspects of contract manufacturing for your business, you can get in touch on the website.