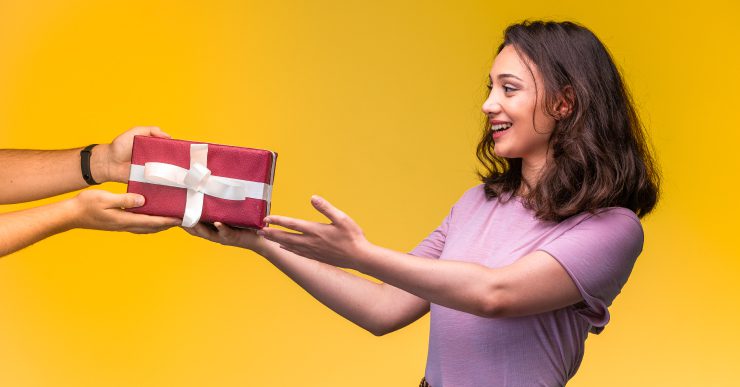 Four Ideal Corporate Gifts for Employees, Clients & Customers
The COVID-19 pandemic affected everybody in some capacity, and your employees, clients, and customers were a part of that mass as well. Nonetheless, they stuck with you, served you in difficult times, and continued to do so. Now, when things are heading towards normalcy (or is predicted to), it's time you show them that you care for them equally.
Looking at the changing work dynamics, Oakter introduced innovative yet affordable corporate gifts for employees, offering great value to employees working remotely. Here's introducing you to the four fantastic Smart products from Oakter that your employees, clients, and customers will be delighted to receive from you!
Four Smart Corporate Gifts for Employees, Clients & Customers Working Remotely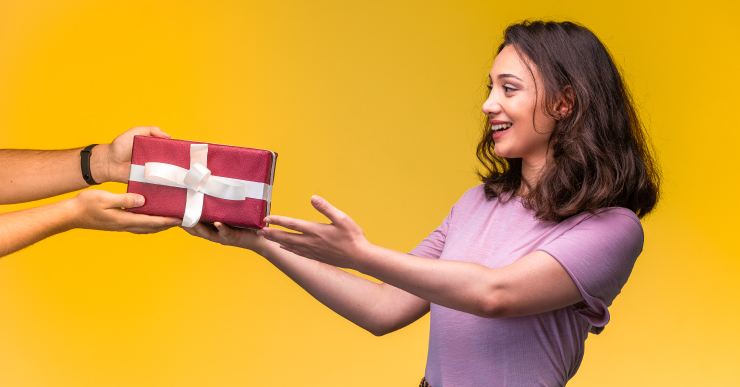 A latest Forbes report estimates the world valuation of corporate gifting spending will touch $244 billion by the end of this year. 
The rising value of corporate gifting culture reflects the cost of gifting is not limited to usual business expenses. Instead, it's a powerful tool to strengthen ties with your clients, customers, and employees.
The following four smart corporate gifts for employees have daily useability, which means they will remind them how deeply you think of their welfare.
Let's have a look at the products and benefits they offer:
1. Automate Electric Appliances with OakPlugs
The OakPlugs are smart plug-and-play devices. You can control any existing electronic appliance plugged into OakPlugs like an intelligent electronic device. Installation is as easy as plugging your mobile charger into the socket. The Smart plugs can operate with any WiFi. Oakter offers two WiFi pins addressing different needs.
OakPlug Mini (WiFi)
The OakPlug Mini is the smaller, yet equally capable version of the OakPlug Plus (described below). Users can automate low to medium load electronics with this device. The OakPlug Mini support appliances are running up to 1.3KW at the voltage range of 110V-290.
Specifications
Protects against sudden power surges
Evolving firmware offers time to time over the air firmware updates
The OaKPlug remembers the last state(On/Off)
It comes with a universal output socket
OakPlug Plus (WiFi)
OakPlug Plus goes a step ahead of OakPlug Mini, designed to run heavy electronics like AC, geyser, and motored electronics. Features remain the same.
Specifications
Supports electronics running up to 3.6KW at the voltage range of 110V-290V
It comes with BS 546 Type M Pins
Fire Resistant
It comes with a high-end Indian style 16 Ampere socket
Evolving OTA firmware Upgrades
Smart Features of OakPlugs
Both the smart plug models — OakPlug Mini and Oakplug Plus — come with a range of features allowing you to operate them from any location on the planet.
With the Oakter Mobile app, users can add multiple devices. Set schedule and timers for respective appliances.
Use cases: Turn off the bedside lamp at 6 AM, Turn on Mosquito repellent at 7 PM etc
Add Family members who can manage the same appliances
Track history of appliances
Voice Control appliances with virtual assistants like Alexa and Google
Use cases: Turn On/Off AC, Turn On/Off geyser, Turn On/Off TV    
2. Voice Control all IR Devices with OakRemote
People have numerous electronic appliances (AC, TV, Set-Top Box, Home Theatres etc.) at homes running with IR (Infrared) remotes. And managing those remotes, changing batteries from time to time can be a cumbersome process.  With all-in-one OakRemote, users can replace all IR remotes with a single WiFi-run remote.
For instance, OakRemote works with virtual assistants, Oakter's mobile app, and on voice commands. The remote can singlehandedly run all IR-controlled electronic devices.
Users can even manage electronic appliances with simple voice commands like "Ok Google, Turn On/Off my AC", or "Ok, Google, Turn On/Off my TV,"  or "Alexa Switch on My Home Theater", among many others.
To sum up, a single device like OakRemote can turn a regular home into a smart home. The WiFi remotes make staying at home fun, and they can be perfect corporate gifts for employees working remotely.
Specifications:
Power supply: 5V DC, Power adapter included in the package
Mounting: Tabletop mounted via USB adapter
Supported remotes: Infrared IR remotes
Requires wifi: Yes
3. Uninterrupted Internet Connectivity with Mini UPS 
Perhaps one of the greatest human inventions that got the post-pandemic economy rolling is the internet. It worked as a bridge that not only kept people connected but also sane. When clouds of uncertainty were looming, the internet made organisations worldwide believe in the concept of remote work. But, at the same time, when the internet gets disconnected (it happens), everything comes to a standstill.
In India, almost everyone, irrespective of their geography, still face power fluctuations. And no wonder, it could be frustrating when it happens during work.
Imagine a scenario: you are in a crucial virtual meeting with your team/employees; the conversation gets going, and suddenly you realise some critical team members got disconnected. They can't listen to you anymore. It's frustrating for people on either side too.
A tiny device, Oakter Mini UPS, solves this problem effectively, offering power to WiFi routers for up to four hours. Moreover, it's saying bye-bye to load-shedding woes.
The Oakter Mini UPS as corporate gifts for employees is a choice that will directly impact them. You will make them feel you are aware of their struggles and are trying to address them.
Specifications: 
Batteries: three lithium-ion batteries included
Power source: rechargeable battery
Battery capacity: 2200mAH x 3
Connector type: WiFi
Material: Alumunium
4. All-in-One UPS for Universal Power Back-Up
The all-in-one UPS is an advanced version of Oakter Mini UPS. The UPS comes with two plug and play sockets, which users can employ to power other computer peripherals like web cameras.
The word "all-in-one" for the product stems from its capability to handle all types of Wifi router/Broadband modem sets requiring power in the range of 5-12V. Thus, making it another excellent choice for corporate gifts for employees, clients and customers.
Why Consider Oakter as Corporate Gifts for Employees? 
Oakter has a reputation for producing quality smart electronics. As a result, the company is among the first to enter India's smart electronic manufacturing space.
The offerings of the company align with the needs of the domestic technology market. Hence, tech giants like Google and Sony have trusted Oakter; and it's now your turn. To make this festive season memorable for your employees, contact Oakter for bulk orders here, and avail special discounts.