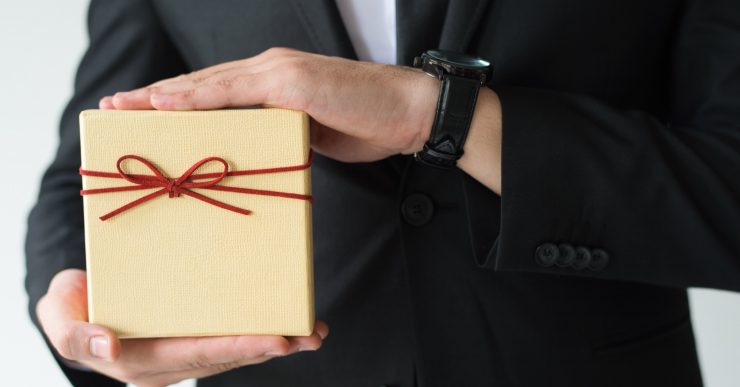 Seven Unique Festive Gifts for Vendors and Distributors to Keep them Contended
Vendors and distributors form an integral part of any business. Hence, the best way to commemorate the partnership is via a thoughtful gifting campaign from your end. Straightforward yet unique festive gifts for vendors and distributors will strengthen your business relationship and help you stand out.
That said, you don't have to spend hours brainstorming this festive season for an ideal gift. Oakter has it covered with a unique offering of tech-savvy gadgets for bulk corporate gifting and invaluable suggestions about what makes a gift excellent. So here's your chance to hand the perfect gift to your vendors and distributors and keep them satisfied for years to come.
Things to Consider Before Choosing Unique Festive Gifts for Vendors and Distributors
Choosing unique festive gifts for vendors and distributors can be a daunting task. For whatever reason, gifts often end up being eye candy, which is okay. But if you want to ensure your gift is meaningful, functional, these values are a must:
1. Personalized  
Everyone likes gifts, but the ones that remain memorable are the personalised ones. Imagine that joy when your parents got you that awesome toy you wanted so badly. Personalised gifts show the recipient that you have put effort into the gift and genuinely appreciate their presence in your network. Hence, always ensure skills are as personal as possible.
2. Actionable 
You can call your gifting campaign successful when it invokes a response from the recipient. Strive to make them interact with the gift with a specific call-to-action attached to it. This leaves a lasting impression in their minds and will strengthen your business relationship.
3. Unique & Useful 
There are tons of attractive gifts in the market which might serve merely as eye candy. Surely enough, they would look great on your vendors' shelf, but that simply doesn't deliver value to them. Your gift will stand out automatically if it is used frequently by them. Try to ensure your gift is genuinely beneficial.
4. Quality
Always go with quality products for your gifting campaign. Any business gift you send reflects on the image of your company. Thus, purchase quality products without breaking your budget constraint.
Seven Unique Festive Gifts for Vendors and Distributors to keep them Contended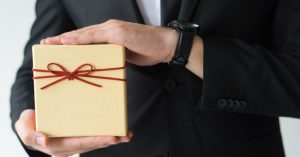 These are some unique festive gifts for vendors and distributors you can opt for this festive season:
1. Toiletry bag 
You can never go wrong with this classic gift. Upfront, it might seem weird, but believe us when we say a bag of toiletry can be a saviour, especially if your clients are frequent travellers. It helps people organise. Opt for a high-quality toiletry bag with sufficient compartments and compact form-factor for easy mobility. If the bag is waterproof, kudos, your clients will be undoubtedly thankful.
2. Restaurant Gift Cards 
Who wouldn't like to munch on their favourite meals in the restaurant of their choice? Research about the best places to eat in your vendor's vicinity or better yet, why not ask them about their choice of restaurant they would like to try and give them a voucher to enjoy there. This is bound to go right.
3. OakRemote From Oakter
How amazing it would be to have every home device controlled by one remote, isn't it? OakRemote is an innovative WiFi Universal Remote Controller. As the name suggests, it is a powerful remote which hands you total control of all the gadgets in your home. This small yet unique device gives you the power of your TVs, air conditioners, music system, and your set-top boxes at your fingertips. Read all about OakRemote here.
4. Wireless Headphones
Who doesn't need headphones? And these days wireless sets are trending. Fortunately, there are many wireless headphones of different budgets available in the market. So, you can explore and choose the one which suits your budget while not compromising the quality. In this way, they will remember you every time they groove to their favourite songs.
5. OakPlug By Oakter
Yet another unique offering from Oakter, this OakPlug is an intelligent WiFi plug that helps you voice-control all your connected devices. For example, imagine never having to check whether you have switched off the geyser physically. In addition, there is a mobile app using which you can micromanage all aspects of the connected devices, like setting a schedule and a timer, among others.  Check out OakPlug here.
6. Oakter MiniUPS 
While on the subject of charging, another unique offering would be MiniUPS from Oakter. It is essentially a power bank for WIFi routers and modems — something not many people don't know exists. With this MiniUPS, your vendors will seamlessly connect to the internet regardless of a power cut or a sudden load shedding. Explore all about MiniUPS here.
Also read: Corporate Gifts for Employees: 7 Practical Gifts That Employees Will Love
Bonus Gift Ideas: Alexa Bundles
The products mentioned above are undoubtedly unique festive gifts for vendors and distributors, but if you wish to add the cherry on top of the cake, then you can check out Oakter's value-added Alexa Bundles:
1. OakPlug Plus + Echo Dot 
Seamless connectivity across devices like air conditioners, mosquito repellents, geysers, smart TVs, and more via a tiny plug. To add further value to the robust offering is the OakPlug Plus bundled with Echo Dot. It means you take control of your home with not only your fingertips but also your voice.
2. OakRemote + Echo Dot 
With OakRemote helping you control all the devices in your home, Echo Dot serves as a natural extension of an innovative home portfolio. Give your vendors and distributors the best-in-class gadgets along with a seamless technological experience in their own homes.
3. MiniUPS + OakPlug Mini
This Mini package packs a punch by combining the practicality of the MiniUPS and the luxury of OakPlug Mini. This bundle of seamless connectivity will ensure that your partners have an uninterrupted internet connection and complete control over devices. It is the ideal gift that will be a boon for your remotely working vendors and distributors.
4. OakPlug Mini + Echo Dot
OakPlug Mini is the smaller variant of OakPlug Plus but is packed with the same features. Both variants have surge protection so that frequent power cuts won't affect their functionality. This bundle is a good starter pack for a smart home universe. Imagine having the air conditioner on and running at the temperature of your choice before you even get home! This bundle makes it possible.
Are you excited already? Feel free to contact the Oakter team and explore all their products here. In addition, you can connect with them to inquire about any product or feature that aligns with your interests.