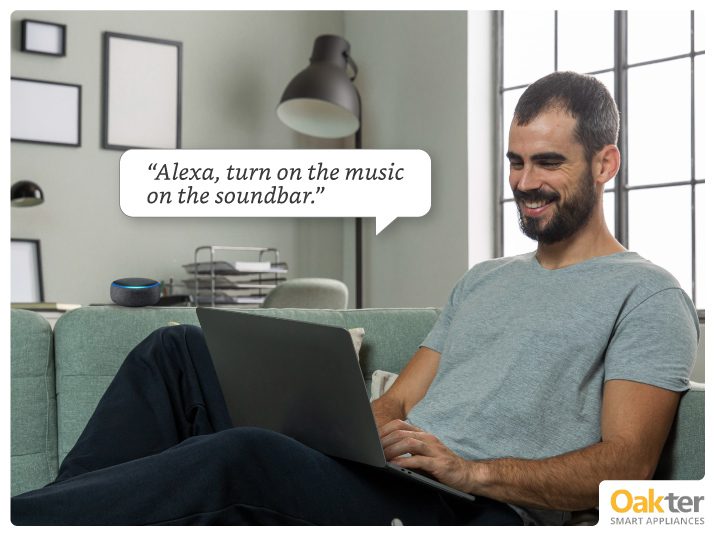 Everything You Need to Know About IR Blasters
Note: All the features mentioned in this post may not apply to every user since some features depend on additional hardware (sold separately) to perform. Readers' discretion is advised.
Just a few years back, having a smartphone with an IR blaster in it was an exciting one. Why not? It enabled some nifty remote controls and automation using the smartphone. Hence, OEMs like Samsung, LG, then-popular HTC, and Nokia, among others, raced to include IR blasters in their flagship devices.
Despite IR being a tech that existed for decades (in normal remote controls), it gained quite a prominence amongst the masses when embedded into smartphones. Thanks to the additional cool features users could do with their phones like controlling TVs, ACs, set-top boxes, etc.
Most importantly, IR blasters in phones liberated users from the need to keep a handful of remotes for different devices.
Sure, not everyone is a fan of this tech since it has pretty limited usability when used on a mobile device. But, as a good-to-have add-on feature on a smartphone, the IR blaster was and is a popular one.
Today, however, the perception is different. Standalone smart and universal remotes have replaced the functionality of IR blasters in mobile phones.
Continue reading to know more about this tech and how you can benefit from it.
What is an IR Blaster?
'IR' stands for 'infrared blaster.'
Domestic electronic appliances such as TVs, set-top boxes, gaming consoles, etc., rely on the infrared—electromagnetic spectrum like light—to remotely communicate (signals) between the device and the remote controller.
Appliances typically come bundled with remote controllers with infrared LEDs designed to operate with the particular device only. Unfortunately, this specificity means different devices need separate remote controllers, which add to the bulk of remotes.
An IR blaster is a device that copies the functionality of an infrared remote (that comes bundled with devices) to control the same appliance.
It does so by sending out blasts of infrared signals (hence, 'baster' suffix), mimicking the ones sent out by the remote control that comes with devices.
Some IR blasters come in the shape and form of regular remotes, and they work with many brands and devices rather than only one. But others, like the OakRemote, are much more advanced.
The OakRemote is a tabletop and button-less IR blaster which you can use with your voice (through voice assistants like Amazon's Alexa) or a mobile app.
How IR blasters are Better Than Remotes that Come with Your Device?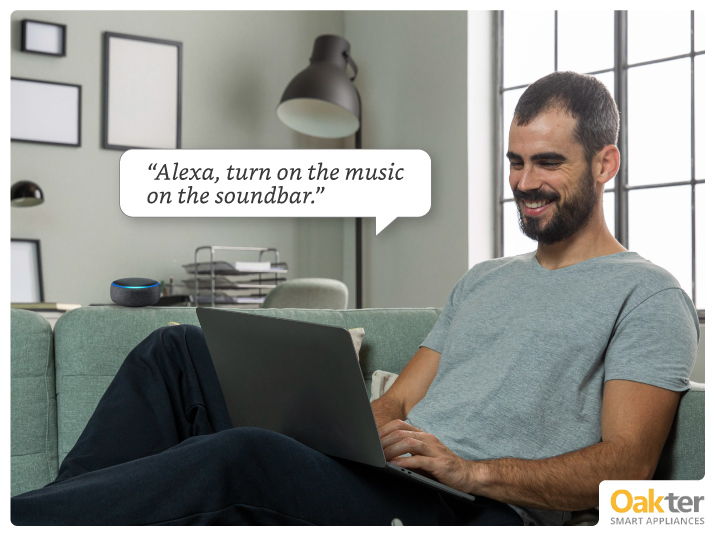 As you just read, different manufacturers employ IR blasting technology differently.
OakRemote's IR blaster is uniquely built as a smart Wifi remote that is buttonless and batteryless. Learn more about its benefits here:
1. Convenience
As lives grow more and more dependent on electrical appliances, the pile of remotes that controls them also continues to grow. Those little remote organisers that hang on sofa arms are no longer enough because you need far more than two pockets to house all the daily remotes. An IR blaster that works with near-universal compatibility is a simple, elegant solution to this problem. OakRemote is incredibly convenient; with a dimension of a powder case, the smart remote delivers all the benefits of an IR blaster in a small package that looks smart.
2. Reliability
Not all remote controllers are of the best quality. For example, their keys stop working smoothly after a few months, and you might have to press them several times to get the result you want.
They also run out of battery quickly, and it can be quite a hassle to replace them at the last minute—especially if they are not of the standard size.
A digital or voice-activated IR blaster like OakRemote, on the other hand, does not come with any of these problems. They are plugged into the mainframe rather than battery-activated and are much more pleasant and effective to use since they're button-less.
They also fit in with our lives far better, as most of us are already accustomed to doing everything by tapping a screen or recording a voice command.
Additionally, IR blasters send out much stronger signals than the average remote. So, they can be particularly useful when dealing with appliances with less sensitive IR sensors.
3. True remote-use ability
When using most remotes, you have to be directly in the line of sight of the appliance you want to control. Even being at the wrong angle can make the device unresponsive.
With a voice-controlled smart remote (that has a built-in IR blaster), on the other hand, you don't face any of these limitations. So, for example, you can switch on your living room television while in the kitchen by saying out loud to the blaster, "Switch on the TV".
Or, even better, you can switch on your air conditioner while driving home using an app on your phone connected to the smart remote with an IR blaster.
This way, you can have your house nice and cool when you get home without incurring the financial and environmental costs of leaving it running all day.
If remote use is a priority, consider getting the OakPlug to activate certain devices using a WiFi-enabled plug. 
4. Added functionality
IR blasters make your life easier since they allow you to do things that would be impossible or quite difficult with a regular remote control.
For instance, you can configure some IR blasters to work with special devices such as CCTVs and more. You can also connect the IR blasters with computers via dedicated apps and make your PCs a central remote control hub to operate many devices.
IR blaster-enabled smart remotes such as the OakRemote can centralise all your remote controllers into a straightforward UI that you can operate using your voice and/or a smartphone app.
As you can see, an IR blaster can be one of the best things you can buy to make your home more comfortable for you and your family.
But that's not all. If there's one place that's even better-suited for IR blasters, it's offices and commercial spaces.
A home may have 10 or so remote-controlled appliances used regularly, but an office or a store can have scores, making the device even more essential.
It's also far more convenient to control your appliances using a mobile app than a physical remote. No more manoeuvring yourself to point the remote at the AC in front of all your customers!
At Oakter, we offer special discounts on bulk corporate orders, so automating your workplace will be more economical than ever.
Whether you're trying IR-enabled smart remotes for the first time or have just been disappointed by other products on the market, Oakter's Smart WiFi Universal Remote Controller, the OakRemote, is the perfect fit for you. If this is your first foray into turning your home smart, check out our IR blaster + Amazon Alexa sets deals.