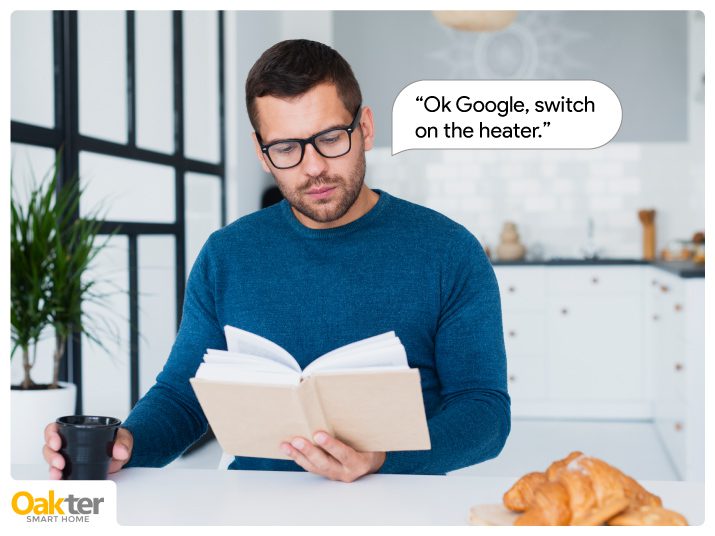 Smart Plugs: Small Investment, Tiny Device and Big Savings
AI-based tools and smart devices have come a long way over the last few years. But to be honest, it may not tickle everybody's fancy since price and product awareness are strong determiners of its demand. Or, more realistically, one cannot just toss out old devices and replace them with smart ones since they can be expensive.
Fortunately, there's one piece of tech bridging the gap between non-adaptability and non-affordability of smart devices, and that's a smart plug.
Smart plug is the best way to convert your regular devices like lamps, coffee makers, ACs, TVs, heaters, electric kettles, and other household gadgets into smart devices in the most cost-effective way. The best part is you can also save electricity (see how later in this article) using it.
Smart plugs could be befitting if you're looking to give meaningful and high-tech gifts to your clients, employees, and stakeholders. Learn more about it here.
Smart Plugs: a Perfect Tool for Automation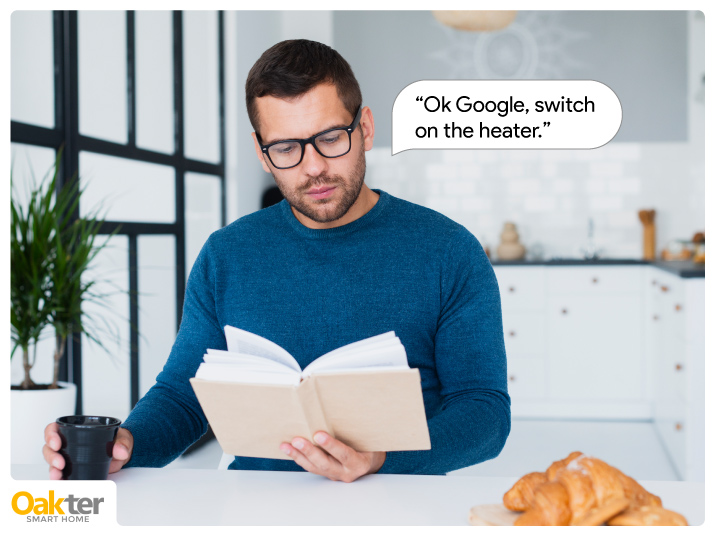 The smart plug market is expected to grow at a faster rate than the current growth due to various factors such as:
Improved energy savings
Changing consumer preferences
Demand for a convenient lifestyle
High acceptance of technologically advanced products
Higher average disposable income
The rapid adoption of home automation technologies
One can remotely control regular household appliances with smart home speakers (sold separately) or smartphones using smart plugs. Some of the ways one can automate mundane tasks with a smart plug are by:
Turning on the air conditioning before reaching home
Scheduling when to switch off high-power consuming devices like geysers or lights to avoid overuse
Turning off any device remotely (winter's best friend, if you tell us)
Monitoring power usage of any device connected to smart plugs
Scheduling and controlling the TV time for kids or yourself
Using voice commands to control devices
These are just a few of the many benefits of using smart plugs. These plugs are also very easy to set up.
Many smart plugs in the market pack powerful IoT capabilities such as receiving voice commands and remotely controlling domestic devices with a mobile app, among other features.
How to use a smart plug?
To use a smart plug and automate your desired device, simply plug it into an electrical outlet. Then, plug in the device to the smart plug you want to automate.
In simple terms, the smart plug sits between your regular electronic device—be it a lamp or an electric kettle, etc.,—and your domestic power outlet as a mediator.
Please note that one doesn't need any electrical wiring to use a smart plug; hence, you save electricity by skipping the need for extra wiring for new features.
The smart plug brand matters when it comes to saving on electricity and other essential features such as regular firmware upgrades, power surge protection, and plug-and-play feature, making it a worthwhile purchase.
For instance, Oakter's Smart Plug offers an excellent balance between features and price, making it attractive for corporate gifts. You'll see why Oakter's smart plug is one of the best options in the category.
Smart Plugs: Savings that Can Easily Pay One-Months Worth of Electricity Bill!
Energy consumption of electrical devices varies according to standby time and the type of connection.
For example, when it comes to smart plugs, it uses around 1 Watt of power every day, technically in standby mode. It is equivalent to a night lamp's energy consumption.
Wondering why a smart plug consumes power on standby? It is because the device stays active throughout the day, even when not connected to any device in your household.
The 1 Watt figure is for a smart plug without WiFi functionality. If you want one with WiFi, it's likely to use about 1 to 2 Watts.
However, a smart plug saves more power than it consumes.
Moreover, as per reports, an average household spends 5% of their electricity bills monthly on 'phantom load.' What is it? When a device is not used but plugged in, it consumes a tiny amount of power that can add up to the gross electricity bill for the month.
Smart plugs consume far less power even on standby and can help evade this wastage of power with their automation features. The math is straightforward.
According to the National Renewable Energy Laboratory and CLEAResult, using smart plugs saves around 500-1000 kilowatts of electricity which is almost 1 to 4.58% of energy usage each year.
This means savings from a smart plug can cover your one month's bill every year!
Can smart plugs save your time (and money)?
Yes, for the most part.
While you'll have to pay for smart plugs upfront, you should be able to recoup your costs over time thanks to the energy-saving features they provide.
As with any smart technology, it's critical to properly set up your smart plugs to turn on and off at the appropriate intervals for your needs.
Smart plug features that save you money are:
Remotely access: remote-control functionality of smart plugs using the app helps turn on/off devices even if you're physically far from them or have mistakenly left them turned on. This helps save electricity.
Timer: scheduling automatic switch on/off for high-voltage devices such as ACs, room heaters, and geysers save you from electricity wastage in dry runs.
Cuts 'phantom load': electrical devices will consume small amounts of power if plugged, even if not being used. Now imagine five different items contributing to the phantom load. This could show up on your electricity bill. A smart plug helps you evade this situation.
Oakter Smart Plug: Why It's Worth It?
Now that you know how the technology packed in smart plugs can help you save money in the long run, it's time to choose the best option.
Please note that smart plugs must meet stringent safety requirements as any other electrical equipment plugged into a wall outlet. That means you won't have any problems buying from a reliable provider like Oakter.
Oakter is a trusted name when it comes to smart home devices. At Oakter, we're pioneers of high-quality and affordable smart home gadgets for the new-age Indians who are increasingly warming up to technology.
Our Smart Plug (which comes in two variants) is loaded with features that make it an excellent choice for personal consumption and corporate gifting. Take a look at some of the features below:
Supports wither 1.3KW at 240V or 3.6KW at 240V power configurations
Features high-conductive copper contacts
Features BS 546 Type D pins
Features universal output socket
Plug and play installation, no prior set-up experience required
A fire-resistant polycarbonate exterior means additional safety
Remembers the last on/off cycle
Real-time OTA firmware updates for excellent shelf-life and smooth functioning
Features in-built protection against India's frequent power surges
Works with Alexa
Works with Google Assistant
Oakter's Smart Plugs, as you can see, offer an excellent balance of price and features. Contact us today to enquire about attractive offers on bulk orders. We're also available on Amazon and Flipkart.