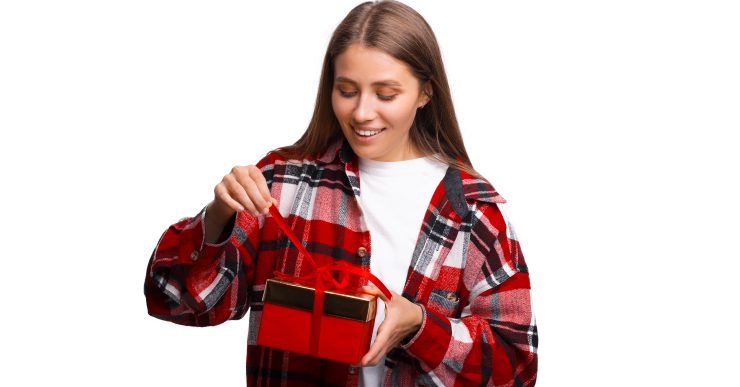 Employee Retention Woes? Try Smart Festive Gifts for Employees
Before the pandemic, many orgs used festive gifts for employees merely as a ritual to strengthen relationships. However, after the pandemic, when teams are staggered, working from different remote locations, the festive gifts for employees have a greater significance and are now a priority. 
The numbers also paint the same picture. According to Forbes, the corporate gifting market now stands at 241 billion USD and is estimated to grow 8% by 2024. The same report by Forbes states the distribution of the gifts will be about equal for internal and external stakeholders of the organisation. 
So, there is much thrust that companies are putting on internal gifting and maximising employee loyalty. Benish Shah, CGO of loop and tie, a Fortune 500 gifting platform, said in an interview that gifting is a tool to show care, and it's not new. 
One-fourth of young adults said they feel isolated, but when someone went out of the way to get them something that they needed, it made them feel valued. It's the feeling that they were not out of mind even when they were out of sight that employees appreciate greatly. 
As the festive season is here and the new year is around the corner – we list some Smart festive gifts for employees to show them care and win their loyalties. 
Four Smart Festive Gifts for Employees To Win Their Loyalties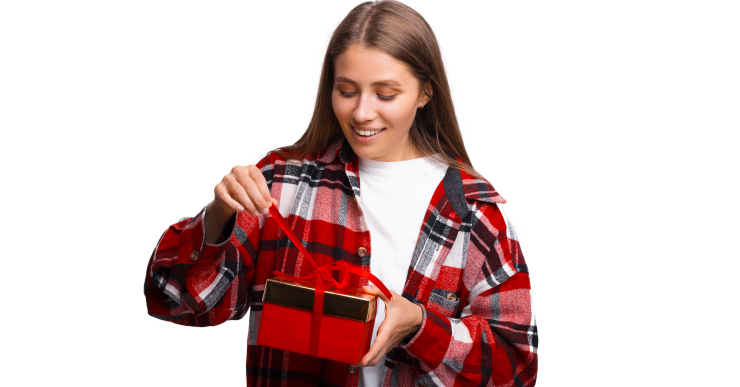 A Glassdoor survey reports that as much as 65% of employees favour culture over cash. It means, employees today are not merely looking for monetary benefits. 
Instead, they want to work for an organisation that cares — and there's no better time to show your employees that you care than this time when they embrace the upcoming new year with newer aspirations.
To make festive gifts for employees a success, we suggest four Smart gifts that will make your employees feel valued.
1. Experiences 
Everybody missed the sudden outing plans, the abrupt adventures and trekkings since the last couple of years. Everybody was forced to stay at home. 
But now, as the situation evolves, some experiences are again bound back for travellers and tourists, at various locations, albeit with strict Covid-19 norms. Therefore, giving experiences like motor rides or time at a spa can be very flattering for your employees.
2. Gift cards 
Although very overrated and common, gift cards remain one of the most flexible gifting options. If there are many new joiners in your organisation, and you don't know what they like or dislike, getting gift cards as festive gifts for employees is a choice to consider. Just ensure the gift card covers the broadest possible range of remittances across the board. 
3. Kitchen appliances 
Science, it turns out, can explain why flour is flying off store shelves and dessert photos are flooding the Instagram feeds. As billions of people were locked indoors during the first and second wave of COVID-19, they began to turn to their kitchens as a coping mechanism of sorts. 
Studies have suggested that the pandemic has altered the general food behaviour of people, and more people than ever enjoy cooking and having a family meal together. 
So, gifting kitchen appliances is a safe and great option, which helps you build a personal connection with your employees. 
Recommended: Five Corporate Giftings Best Practices To Keep In Mind
4. Wellness kits
You can't send a better message that you care than by offering self-care products to your employees. Wellness kits always remain a great gifting choice because they're always relevant and useful. In addition, one of those gifts makes recipients feel emotionally sound and grateful to the giver.
So why not gift your employees an excellent home spa set or how about a DIY manicure and pedicure kit? You can also try gifting aromatherapy kits and other wellness kits that's applicable and available. 
Recommended: Gifts for Remote Employees for Fun, Team Building Activities
Oakter for Festive Gifts for Employees 
Festive gifts for employees are like dropping two fruits with one stone – it serves as a relationship-building strategy and a marketing mechanism.  
Oakter's wide range of smart home appliances helps achieve just that, plus more. The company has a history of working with technology giants like Google, Sony, Schneider Electric and defence technology organisations like DRDO. 
The product catalogue of Oakter greatly aligns with the needs of Indian consumers. This is why many companies are now choosing Oakter for their corporate gifting requirements. The product catalogue includes:
Mini UPS for routers and modems for uninterrupted internet connectivity even during power outages. So that no work is halted. 
Universal WiFi Remote replaces all conventional remotes (of electronic appliances like DTH, AC, TV, etc.) with single wifi remote and allows users to control devices like TV, Geyser, AC, and Music System and other similar appliances with voice command or even remotely.
Wifi plugs – allow users to automate the operation of electronic appliances, ranging from mosquito repellent to air conditioners with just a tap on the smartphone screen, anytime, from anywhere.  
To access our complete product catalogue, visit here. 
Understanding the enhanced need of our corporate clients, Oakter is now offering personalised gift hampers. In addition, you can currently ship Oakter products with your company logo on the box, which allows you to brand your company to your potential clients and customers with your corporate gifts.
Branded corporate gifting is said to –  
Enhance B2B relationships.
Build greater brand awareness and image.
Serves as an excellent cost-effective advertisement campaign when done within limits.
Boosts customer or giftee loyalty.
Improves customer perception and brand image.
Generates more leads. 
Also, branded corporate gifts leave a positive impact on your employees. They feel proud to be associated with a company that cares – meaning along with festive presents; branding is also an effort towards maximising employee retention. 
Visit our website to learn more about our offerings and clients. And to place bulk orders or queries, contact us here; we'll get back to you shortly!