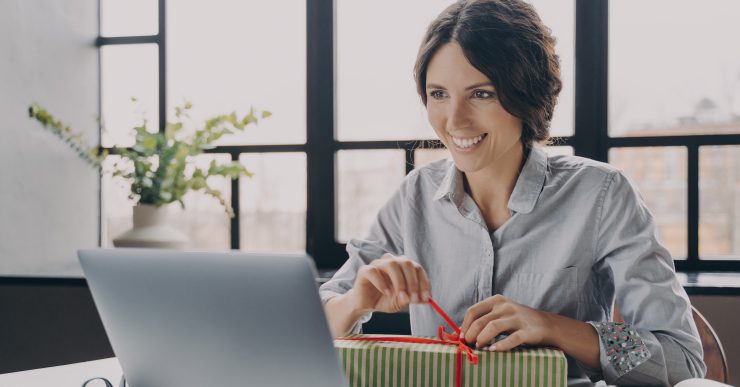 Corporate Gifts for Various Occasions: Unique Gifts That Can Make Your Employee Smile
According to a study conducted by Tjinsite, around 35% of the employees consider lack of acknowledgement for their efforts as their top obstacle to productivity. Employees believe their labour is acknowledged when they feel their efforts are noticed and rewarded. This encourages them to keep up their excellent work and enhance it.
And, when it comes to acknowledgement, one of the smallest things that can make a massive impact is giving employees unique corporate gifts. Offering unique gifts may motivate employees that no other verbal appreciation or yearly reports can.
When it comes to selecting unique corporate gifts for your workers, it may appear as a straightforward process—and, to some extent, it is! However, if you wish to create a surprising element, a little forethought and creativity are required. Let us show us some unique gift ideas to explore.
These 9 Unique Corporate Gifts Can Make Your Employees Happy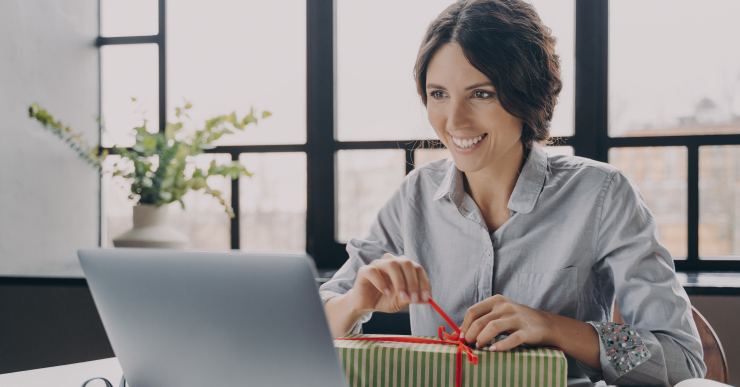 1. Touchless sanitisers
Sanitation and hygiene are the present-day cornerstones that every business or company should provide for their staff. In light of the worldwide COVID-19 pandemic crisis, daily hygiene and sanitation supplies, like masks, sanitisers, wet wipes and so on, could make an awesomely practical business present.
Gifts like this might persuade employees to feel that the company is genuinely concerned about their well-being and health at times of crisis.
Now, your employees probably have tons of regular sanitation products in stock. But not all of them might have a swanky touchless hand sanitiser at home.

OakMist Mini is a hi-tech made-in-India touchless hand sanitiser dispenser made in collaboration with DRDO. All the user has to do is put their hands in the cavity, and OakMist Mini will precisely spray 1ml of the liquid for optimal sanitation. Each refill lasts up to 1000 uses. Oakmist is designed for both tabletop and wall-mounting uses.
2. Power backup gadgets
With the days of work from home glooming overhead, professionals constantly need an uninterrupted power supply to keep various gadgets running smoothly. Unfortunately, any interruption in the power supply can halt their work and disturb the workflow and progress of the company.
Make sure your employees are constantly connected to a backup battery option that's as mobile as your work options are. Choose something compact and stylish, and have the ability to charge everywhere, with any intervention at all times.
You might be wondering, all the features mentioned above are there in a power bank or UPS. But unfortunately, UPS or a regular power bank cannot run internet modems.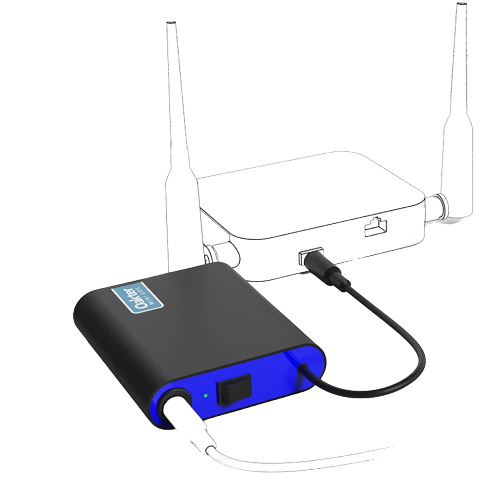 Here comes Oakter's Mini UPS – a revolutionary device meant for uninterrupted power supply solely to dongles and modems. With this product, your employees can enjoy seamless internet connections, even in India's unpredictable load shedding spells.
3. A punching bag
Taking a break from some work and engaging in exercises is critical for maintaining fitness. Make your employees work out at their home to enhance their energy. Studies have proven how simple to light exercises can improve mental health and work productivity.
Boxing could be one of the finest workouts for your employees. And moreover, they could use a punching bag occasionally for stress relief. So, you can consider gifting your employee a boxing bag to keep themselves relaxed and give in their 100 per cent at work.
4. A fun puzzle
When things seem to be slipping away at work, the calm task of fitting a puzzle back may be strangely soothing. But, contrary to this, when everything is going well, it's also wonderful to have a peaceful, non-screen activity to feel further relaxed.
What about having just enough entertainment without it being overpowering? A fun to-do jigsaw or other puzzle set could be your unique go-to gift for your employees. It is something that can never go wrong!
You can choose from various types of puzzles: a game to a movie to what not.
5. Like-a-boss gifts
For an employee celebrating their anniversary or a successful client deal or anything around with the firm, an item of bling, such as a branded shirt, a fancy pullover, or a customised phone case, could be a highly efficient present. It only makes sense to make them feel special for their dedicated hard work.
Allowing employees to choose their free swag – like via a gift card – rather than picking it for them would be a lovely gesture if you have a large selection of unique options to choose from.
6. Paid time off
Paid time-off is one of the most potent ways to commemorate an employee's special days, like birthdays or anniversaries — after all, it's their day; why not give it to them?
If you can arrange for a paid no-work day for your employee, rest confident that it will be one of the unique corporate gifts they will get and will remember for a long time to come.
7. Smart plugs
Smart plugs are a simple and inexpensive way to turn regular appliances, lights, and other electronic gadgets into smart home devices that you can manage from your smartphone.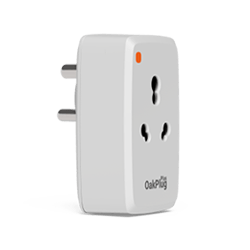 Make your employees feel special by giving them a smart plug so that their work from home becomes more effortless and smarter.
Scan through Oakter's unique smart plugs with WiFi-enabled facilities and are super easy to use with Alexa and Google Assistant. Your employees could now remote-control their switches from the air conditioner to the refrigerator and more using their smartphones. Isn't it a fantastic thing to possess? 
8. FOOD – send them a meal
There's no better pleasure than an ordered-in lunch in today's work-from-home society, so why not offer your colleague the gift of some lip-smacking food? A virtual gift card that they can purchase from their favourite restaurant could be the best corporate unique gift.
Lunch "on the company" is becoming increasingly unusual these days; hence, this gesture of gifting food is even more meaningful in a work from home scenario.
9. A sweet day at work
Something nice on your employees' desk or in their inbox is always appreciated. It's even nicer if there's enough to share with their family and friends.
Stuffing fresh fruit, gourmet nuts and cheeses, cupcakes and pastries, or even heartier alternatives like sugar-free cookies or cakes into your employee's drawers or mailboxes could be a touching and sweet gesture to show.
Choosing unique corporate gifts for workers appears to be a straightforward process. However, surprises with some special presents that genuinely reflect your gratitude towards your employees' efforts require some planning.
After all, somehow, gathering some stuff and handing it over to your employees will only take your mission to touch their hearts so far.
While outstanding benefits, competitive pay, and flexible employment perks may persuade your employees to remain with the company for the long term, it's the unexpected gestures that could touch their hearts. Oakter's array of made-in-India gifts like the SmartPlayg, MiniUPS, and touchless hand sanitiser dispenser represents a changing outlook of India's middle-class towards the intelligent home concept. So, harness our world-class products at affordable prices and take a step forward into the tech-savvy club. Contact us today for exciting offers on bulk orders.