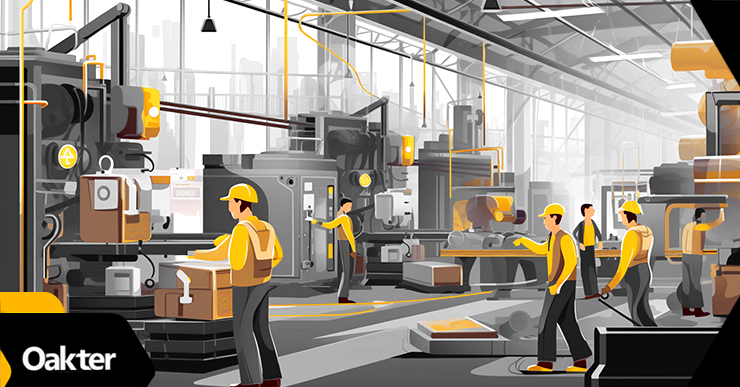 A Dive into Indian Box Build Assembly Manufacturers and Their Pioneering Work
Technology is advancing at a giddying pace as it races to keep up with the ever-increasing demands we place on it.
Think about all the different types of electronics we use daily, like phones, TVs, hi-fi audio systems, computers, or even machinery used by industry like advanced medical machinery, aerospace equipment, energy storage equipment, production machinery, sensor/bluetooth/ wireless systems! Yes, we constantly use electronics and cannot imagine our lives without them.
Notably, most of these electronics require box-build assemblies. Hence, this manufacturing field is evolving like never before.
Box build assembly manufacturers take care of everything from design to production and construction, and there are a host of Indian companies that are pushing boundaries to do ground-breaking work in this area.
In this blog post, we will look at some of these companies and the pioneering work they are doing in the field of box-builds.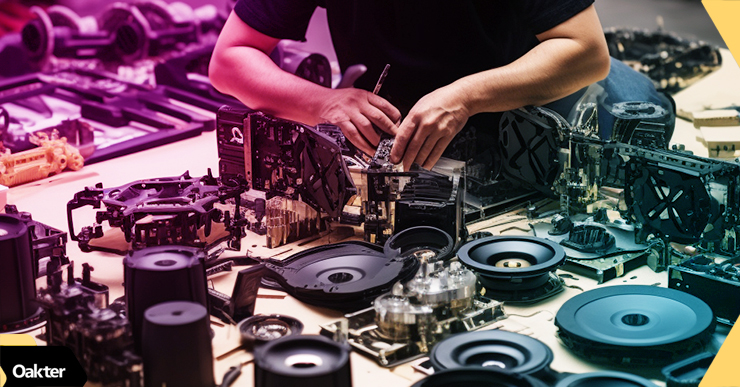 1. Delta Electronics India
India is currently among the top three nations in terms of energy usage, and our energy demands are only growing. However, to meet these increasing requirements, we plan to generate 450 gigawatts of renewable energy– five times our current capacity- by 2023. This means we will generate 60% of our electricity from non-fossil fuel sources.
However, we need suitable infrastructure for our ambitious plans to succeed. One essential requirement when harnessing renewable energy, like wind and solar power, is a place to deposit all the surplus energy generated.
Hence, energy storage systems!
One of the box build assembly manufacturers that stands out in the field of energy storage systems is Delta Electronics India. Its systems are crucial to balance the demand and supply of power- resulting in continuous supply and the smooth functioning of the electricity grid.
In addition, their storage systems offer a host of capabilities, from high-efficiency power conditioning capabilities for demand management to power dispatch renewable energy smoothing, to name a few.
2. Vritti associates
The miniaturisation of electronics is pushing the boundaries to produce electronics that are blindingly fast, sleeker, more efficient and more futuristic to look at. However, shrinking electronics while maintaining function requires vast amounts of R&D.
The toroidal transformer is crucial for various electronic devices, such as power supplies, inverters, amplifiers, TVs, radios, computers, and audio systems.
And this is precisely the field in which Vritti Associates shines.
Among the top-performing box build assembly manufacturers, Vritti Associates' toroidal transformer offers multiple advantages over a conventional laminated transformer. It operates quietly, preserves the input signal quality, has high electrical efficiency, and has a compact and symmetrical shape that allows for easy mounting and shielding.
3. CEM solutions
India is ranked third globally in terms of the number of internet users. Although this is impressive, it means more cyber-crime!
In fact, more than 1.3 million cyber-attacks were reported across India in 2022. Hackers also targeted many companies intent on bringing them down or exploiting their communication systems for profit. These corporations had to bear substantial costs to rectify these hacks.
Because they are connected to the internet, a crucial player among the box build assembly manufacturers, PBX systems, has become an additional area of risk in any company.
One of CEM Solutions' products ensures internet users' safety- the SIP Threat Manager device. Their Threat Manager device is installed before a SIP-based PBX system or gateway to add extra security against attacks targeted at IP telephony infrastructure.
India is one of the leading countries for high-end diagnostic services and has invested heavily in diagnostic facilities.
India's diagnostic market is expected to grow to US$32 billion by 2022.
Hence, it is a booming market for equipment manufacturers and box build assembly manufacturers!
Dixon Technology forayed into the manufacturing of Diagnostic Testing Machines in 2020. Their Truelab Quattro Real Time Quantitative micro PCR Analyzer machines are portable machines that can conduct 190-200 tests daily for different infectious diseases, including COVID-19.
Commendably, their product has also been validated and approved by the Indian Council of Medical Research (ICMR) for conducting Covid-19 tests.
5. Oakter
A luminary among the box build assembly manufacturers, Oakter is an advanced Indian Original Design Manufacturer that stands head and shoulders above the rest with its innovative and revolutionary products that meet the needs of the hour.
They constantly update their portfolio of products to meet the requirements of the Indian consumer. This company truly believes in customer delight by delivering the best quality products at the best prices.
Let's look at some of the pioneering products that they produce.
Digital payment soundbox
The ability to digitally pay just about anyone, from a rickshaw driver to a high-end restaurant, has dramatically changed consumer behaviour.
India is rapidly moving towards a cashless society with the introduction of the Unified Payment Interface (UPI) and the many e-wallet players in the market. The digital payment ecosystem has recently grown exponentially. In the financial year 2023, almost 114 billion digital transactions were recorded nationwide.
There is a need now more than ever to make digital transactions safe and efficient. Oakter is therefore collaborating with Paytm to produce the Paytm Soundbox– a revolutionary device that has helped merchants with instant audio alerts on receiving payments in their preferred regional language. This innovation was a solution to combat the problem of inconsistent payment alerts for both merchant and customer.
The Paytm soundbox supports multiple languages such as English, Hindi, Tamil, Telugu, Kannada, Marathi, Malayalam, Bengali, Gujarati, Punjabi and Odia to make it more practical. It also supports multiple payment methods such as Paytm Wallet, Postpaid, Paytm UPI and other BHIM UPI apps, net banking & cards. A truly handy innovation!
EV charging points
With India's EV market growing, it is only obvious that its (EV) charger market will grow, too. In fact, it is expected to reach an annual sales of 0.9 million units by the year (2030).
However, because EV adoption has been a bit bumpy due to the lack of charging stations and 'Range Anxiety', a natural solution would be to have more charging stations.
Oakter is collaborating with ElectricPe to provide smart, affordable charging points based on QR scanners where charging will only be accessible by scanning a QR code. This makes it practical and accessible to everyone.
Final words
In a world where technology is advancing at an astonishing pace to meet our ever-growing demands, box build assembly manufacturers are evolving like never before. From electronics to renewable energy systems, electric vehicles, miniaturised electronics, cybersecurity, and diagnostic equipment, pioneering Indian companies are at the forefront of innovation. In this blog post, we've delved deep into these manufacturers' exciting and groundbreaking work.
They truly exemplify India's manufacturing and technological progress, shaping industries vital for our future. As technology advances, they stand as pillars of innovation and progress.
If you are looking for a pioneering company to be your manufacturing partner, Oakter could be the best choice owing to its expertise and ability to handle 500k+ products every month.
Contact us today, and let's pioneer together!