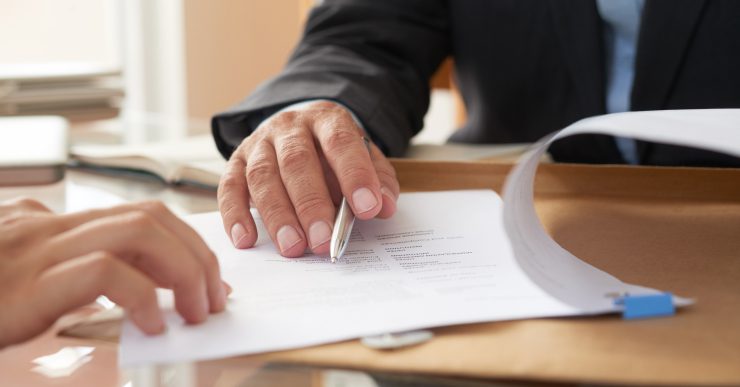 5 Things to Keep in Mind Before Preparing a Contract Manufacturing Agreement
Almost all manufacturers and brands operating in the market outsource their production to third-party manufacturers. So, contract manufacturing is an integral part of their product cycle.
The benefits of contract manufacturing are apparent. First, it helps brands save their crucial resources and time. Second, it's an excellent tool to cut the cost of the product without affecting the quality of the output.
There is no question about the value contract manufacturing brings to the table, but the outcome of a contract depends a lot on how well you draft it.  Everything that you desire out of that contractual relationship should find a place in that document.
Hence, the challenge remains how to come up with a good manufacturing agreement. Do not sweat! We are targeting our efforts in the same direction and making it easier for you to develop a nearly perfect contract manufacturing agreement.
5 Indispensable Elements of Contract Manufacturing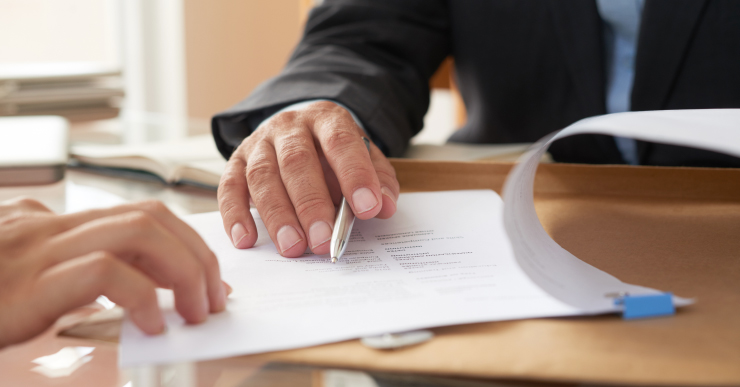 Not all third-party agreements are similar. All organizations sign these legal documents differently, aligning with their requirements. But some elements are identical in all contract manufacturing agreements. And they are so crucial that you cannot afford to put your eyes off them.
Here, we focus on five indispensable elements of a third-party manufacturing contract that you should always consider before signing any contractual agreement.
1. Licencing Agreement 
A licensing agreement is a two-party legal contract. The two players involved in the contract are called licensor and licensee. Here, the third-party manufacturer is the licensee, and the party outsourcing manufacturing is the licensor.
In a typical licensing agreement, licensors allow contract manufacturers to produce goods and use their trademark. However, a licensee can make goods using a company's brand only when permission from the licensor. And if a licensee (i.e., contract manufacturer) doesn't comply with the agreement, the licensor can challenge him legally.
If you are an organization that's willing to allow third-party manufacturers to use your trademark, make sure to have a legally binding licensing agreement with your contract manufacturing partner.
2. Non-Disclosure Agreements 
Non-disclosure agreements are crucial in industries like technology and services; these businesses operate in a competitive ecosystem. The leakage of information can lead to massive losses. The nondisclosure agreements are legal tools that offer protection against unwarranted information leakage by third-party manufacturers.
Brands operating in the technology and service space should always have strict NDAs with their contract manufacturing partner. They can't afford a situation when they launch a product or service, and their competition is already aware of it. It negates the benefit a surprise element can create. You as a brand can no longer launch a campaign to say you are offering something new or revolutionary.
3. Setting Quality Standards 
The arrangement of contract manufacturing is flourishing in India. Especially electronic manufacturing. The estimates predict the market of electronic contract manufacturing will cross 150 billion USD by 2025.
The credit of this boom goes to the quality contract manufacturers offer. But as an organization, you can benefit from this settlement only when you set your quality standards right.
A contract manufacturing agreement has scores of conditions about the quality of products. But you need to specify them well in advance. This extra effort, in the beginning, will save you a lot of time and energy going forward.
Once you set quality requisites upfront, you get twin benefits: your manufacturing partner has clarity about their product, and consumers get consistent quality.
4. Supply Chain Agreements 
Today, most contract manufacturers offer 'workshop to warehouse services.' They can take care of your supply chain as well. Contract manufacturers have multiple vendors working with them who look after packaging and shipping.
If you want the benefit of these services, mention it in your written contract manufacturing agreement. When your manufacturer looks after your supply chain, you get faster turnarounds. Also, it enables you to make more substantive communication in your sales channels, as you always have real-time stock movement data at your disposal.
5. Termination Clauses  
Termination is part and parcel of every agreement. For example, you enter into a contract manufacturing agreement, and it has to come to an end at some point in time. So, you should have a well-thought-out plan for that eventuality as well.
Clearly state all the scenarios in which your contract will terminate. It'll help you make a clean exit. Also, it'll protect your business relationship with your manufacturing partner. The clarity in the termination clause benefits both parties. When terms are clear and stated, exit becomes easier.
Test the Waters Early for a Lasting Partnership
Once you are into a legally binding agreement, it's not easy to make changes. Even if you have an easy exit, the process will end up affecting your business. So, it's essential to know your manufacturer well before you go ahead with any legal formalities.
When it comes to identifying the suitable contract manufacturing partner for your organisation, you should not think in the binary of good and bad—the contract manufacturers who produce at scale always have something good going with them.
The right question to ask here is if their expertise aligns with your organization? Yes, too good. Do they have a clean record of protecting intellectual properties? Doubtful? Research. What do their other clients say? Not aware? Ask!
It's always good to test the waters early. It will keep you from entering into a bad contractual agreement. As we stated earlier in this blog, the contract manufacturing arrangement in India is yet to see its best days. However, these contract manufacturing agreements have yielded the best results for electronics and other innovative internet-enabled equipment businesses.
Oakter is one such player in the Indian market that produces quality Smart electronics. Moreover, Oakter has a world-class manufacturing ecosystem that enables it to offer one of the fastest turnarounds in the industry.
The company offers services to all small, mid to large-scale organizations (including Sony, Google, Schneider, Indian Oil, and more). To learn more about its offerings and manufacturing capacities, Click here!