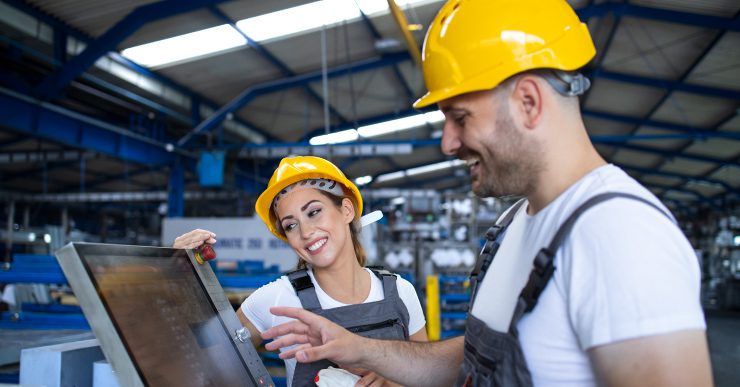 White Label vs Private Label Manufacturing & Why White Label is Cost-Effective?
Both white label and private label manufacturing are when the manufacturer sells a similar product to one or many retailers. Once acquired, the resellers have complete freedom to brand and market those products as their own and launch them in the market.
But despite the perceived similarity and the fact they're used synonymously or interchangeably, it often hides the subtle (and important) differences between the two types of manufacturing from the public purview.
We shall explore both models and determine why White Label Manufacturing is more cost-effective.
White Label vs Private Label Manufacturing
Before comparing the two models, let's focus on them one at a time.
Private Label Manufacturing
A private label product is manufactured by a third-party manufacturer only for one specific retailer or exclusively reseller. The third-party manufacturers create products according to the retailers' specifications; hence the product is customised even before getting labelled.
As a retailer, apart from the specifications, you have to handle everything else about the product – the branding, packaging, what the label looks like, ingredients, colour and so on. This is in stark contrast to buying products from other companies, which hand you a ready-to-deliver product in white label manufacturing.
White Label Manufacturing
A white label product is also manufactured by a third-party company and sold under your brand name. In this case, the product is not restricted to one specific retailer.
The manufacturing companies providing the white label model are usually experts in their domain, so you merely have to decide the products you are interested in selling with some mostly external customisations.
There is a thin line of difference between the two business models. But, despite the minute differences, choosing the right one significantly impacts your business down the line.
Key Differences Between White and Private Label Manufacturing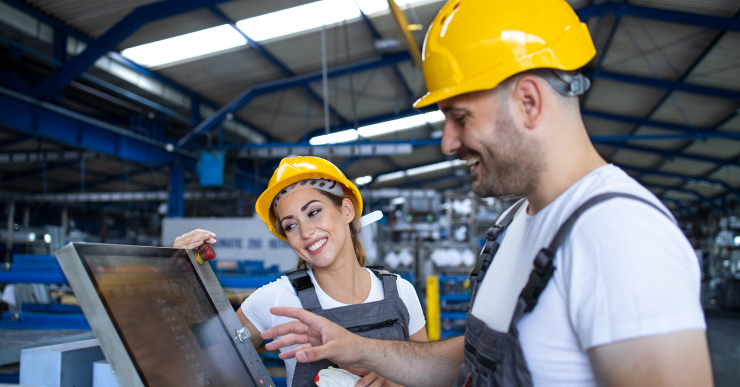 These are the subtle differences between the two manufacturing models:
1. Degree of Customisation
All the items have been already produced in white-label products before you make a deal with the manufacturer. So your only primary task that remains is customizing the packaging and branding it as per your needs.
When it comes to private label products, you would have to customise your goods, the way they look, feel or taste, and in turn, would have to invest more time and money to sell items that stand out to your buyers.
Insight: TSMC is both a white label and private label manufacturer of smartphone chipsets. For tech-giant Apple, TSMC manufactures custom-designed Apple A-series chipsets found in iPhones (as a private label contract) while TSMC also manufactures generic chipsets used by many OEMs.
2. Product Exclusivity
When you deal with private label products, you will have to send all the specifications of goods to the manufacturer, which remain exclusive to you only. Think of Apple A-series chips. No one in the industry gets to use them but Apple. On the other hand, white label products are tested in the market and are a safe bet for starting a new business despite not being unique and exclusive.
Insight: Think of outsourcing smartphone displays for your mobile company from Samsung. Samsung is a world leader in mobile screens, and you can buy them to use in your branded phones. But the product will be the same for many.
3. Differences in Cost & ROI
For selling white-label products, all you need to do is advertise them because there is already a market demand for such products. Therefore, there is a scope for a much higher ROI than a private label product with a correct market strategy.
Also, when trading private label products, you will need to shell out more money for personal trademarks. Then, add the costs incurred to get all the necessary information for product research, product development, and marketing.
Insight: Say, for instance, you want to get into the three-pin plug business. Outsourcing your product from a white label manufacturer will fetch you a market-ready product that you could market in your unique way. But in the case of a private label, you'll be responsible for designing, trademarking and other nuances before you could sell.
4. Product Categories
Private label products are mostly physical items such as clothing, food products etc. These goods are produced by manufacturers and resold under specific retailers. White label products are electronic products along with non-physical entities like services or software. This helps in broadening your scope as a retailer to offer a service attached to the product sold.
Insight: White label products offer an already-established market to sell. In the case of a private label, you might need to cultivate a product identity before seeing qualifying sales.
Advantages of White Label Manufacturing
Now that you know how these two types of manufacturing are different, it's time to know the advantage of one over the other:
1. Improved Focus 
White labelling allows you to focus on the marketing side of the business while your white label partner performs the cost-heavy activities.
2. Quicker Go To Market Time
It allows you to start a business quickly.
With little to no significant investment, as you can begin your side business and test the waters before going full-fledged into that business. It is an ideal model for merchandising if you have the main business and wish to increase your market presence.
3. Manufacturing Efficiency
A white label partner, in most cases, has an established process of manufacturing that is up to the mark. This, in turn, eliminates the hassles of cost investment in product manufacturing equipment, research, and testing.
4. No Inventory Management Costs
Inventory cost reduction is not the only benefit, and you can rest assured that you will never run out of product. A white label partner always adopts synchronised demand planning, production, and inventory control processes.
Oakter – A Trusted White Label Partner 
If you are a budding entrepreneur or an established business venture, Oakter can be your trusted partner in the business journey ahead. They offer all the above advantages of the white label model and have already deployed a wide range of products for reputed companies like Google, Sony, and Indian Oil.
To know more about the parameters to choose the right contract manufacturing partner, do read this blog.
Oakter handles all the responsibilities right from defining the hardware specifications up until product deployment. Then, there is rigorous testing and prototyping until the desired quality is reached. Oakter also offers a robust full-stack IoT software development with backend servers and REST APIs for connectivity with hardware proficiency.
Thus, there is a complete stack of services, and you as a retailer will benefit from the quality result and will have a product ready to launch in the market with your branding.
If you wish to know in detail about their services, you can refer to their services section.