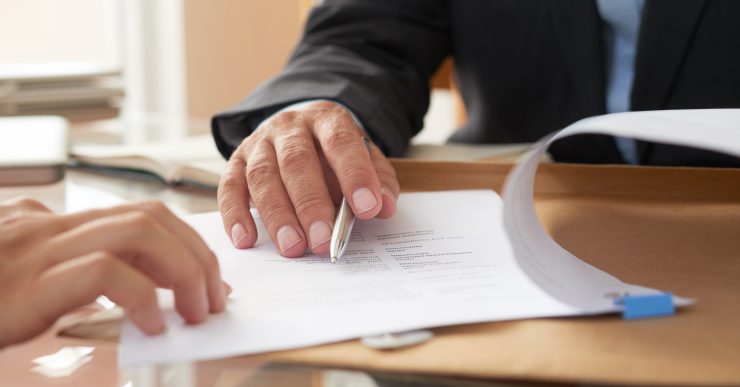 How Oakter Can Be Your Perfect Third Party Manufacturing Partner
Outsourcing manufacturing to a third party manufacturing partner is the easiest way to cut overhead costs—people in the Industry call this arrangement contract manufacturing.
Companies around the globe use this arrangement to meet production demands while keeping costs in check.
Having a third party manufacturing partner benefits all sorts of companies; those who have in-house manufacturing capabilities and those who don't.
Scaling a business is precisely the reason why tech giants like Apple and Amazon outsource manufacturing their flagship devices while they have all the capacity to do it in-house.
For the companies who are just starting up and want their products to travel at length, a third-party manufacturing partner provides them with a cushion to innovate with their designs and focus on other growth channels.
Also, outsourcing keeps their business running profitably without worrying about the manufacturing process.
How Can a Third Party Manufacturing Partner Maximise Profits for Your Business?
Here's a quick glimpse into how contract manufacturing can help you tap the next level of growth:
A third-party manufacturing partner gives you the liberty to focus most on what is most important to your business, that is your product.
The arrangement with a third-party manufacturer frees up your vital resources.
You can channelise those resources to product development, strategy, marketing, innovation or anything that makes your product more competitive and effective in the market.
At the same time, it does not mean you should look to outsource manufacturing when your product needs a change or improvement. Availing services of a third-party manufacturer should be a part of your business strategy, not an escape or contingency.
Apart from offering you the legroom to do product development exercises, a third-party manufacturing partner allows you to maximise the potential of your existing offerings.
If your business is struggling with stagnant growth, then third-party manufacturing is a perfect tool for getting out of the loop and boosting revenue and profit numbers at the same time.
Now that you know the merits of contract manufacturing,  let's extrapolate the functioning of third party manufacturing and understand what you can do should you choose to work with them to maximise profits.
Cut Overhead Expenses
The Contract manufacturer takes control of the whole manufacturing process and supplies ready-to-label finished products. Hence, it keeps you from micromanaging, contacting multiple vendors, dealing with them and trying to find the best deal.
The process per se consumes many of your crucial resources and ultimately adds unexpected costs to the end product. Also, when you outsource manufacturing, the expenses on labour come down significantly.
Take Control Of  Your Company's Finances
When you outsource your company's manufacturing to a third party manufacturing partner, you already have advance quotes in front of you.
You get a fair idea of what you will be investing in the whole manufacturing process. Outsourcing manufacturing gives you more control over your company's finances. You can do more realistic budget planning for the complete product cycle.
Monetise The Technical Expertise of Your Manufacturing Partner
The role of a third party manufacturing partner does not limit to just providing you with finished products. They play a significant character in product development as well.
Since most third-party manufacturers offer their services to various brands and companies, they know the product niche and provide you with valuable technical insight into your product.
They are aware of or not your product has got any loopholes to plug. You can incorporate their suggestions and make use of their technical expertise to improve your own. It can be a tremendous competitive advantage over your competition.
Often third-party manufacturing partners have their own R&D for product development. You could benefit from a creative innovation or simply improving current products.
Put it in a nutshell; you can monetise your manufacturing partner's expertise without paying them anything extra. Smart.
Achieve Scale With Limited Resources
Scalability is a challenge for all businesses, but it's a more significant challenge for the new companies in the market.
If you see a surge in demand, but the resources at your disposal are keeping you from tapping that demand, a third-party manufacturing partner can be your saviour.
Since most third party manufacturers cater to the seasonal needs of various companies, they keep contingency resources as well.
You can take advantage of their resources and take your offerings to newer markets and consumers without fretting about manufacturing and supply.
Many such partners offer warehousing and logistics options that can benefit you if required.
Why Is It Important To Have a Third-Party Manufacturing Partner?
Third-party manufacturing is an integral part of the product and manufacturing industry today.
As we highlighted earlier in the blog, no company should look at their third-party manufacturing partner as a getaway to meet speculative demand.
There is no harm in availing services of a third-party manufacturer to meet the needs of a speculative market, but that should reasonably be a part of your business strategy.
Contract manufacturers enable new entrants to launch products with the design and scale of their choice.
When a player comes into the market, it immediately faces competition with big and established names.
That's when your Contract Manufacturer takes care of the following factors vital for the sustenance of any business:
Quick Turnarounds
The Contract manufacturers keep best in class manufacturing tools, as they operate at an enormous scale. And they have experience of using those advanced tools. And that's what enables them to create products with greater efficiency. The quick turnarounds help you take products faster to the market and take competitive advantage.
Continuity In Supply 
Once you grab a particular market share, you cannot let that advantage go away because your production is insufficient to the demand you are encountering. However, with the help of third party manufacturing, you can keep pace with the market and maintain a continuous supply.
Consistency In Quality 
It's somewhat easier to have a good design than to materialise that design and offer it in the market with uniformity. You can launch an excellent first batch of products, but if you cannot deliver that quality with consistency, your brand will lose value with time. A third-party manufacturer can efficiently deliver products at the quality standards set by you.
Make Your Business Grow at Scale With Oakter
Oakter is one of the leading manufacturers of Smart electronics in the Indian Market.
We have an efficient system in place which is ready for large scale productions. Oakter's development team believes in offering quality with speed.
We have experts who assist companies in every stage of production. Even at the conception stage, we will help you with everything from the launch to achieving scale. Learn more about our services and let us know how we can help!